Country house with plot of 2.14 hectares in Peralada, Costa Brava
Country house with rustic land of 2.14 hectares in Peralada, Costa Brava, ideal for a hotel or rural hostel. Beautiful panoramic views, south facing, possibility of enlargement. Possibility of doing up to 9 bedrooms and 7 bathrooms.
Mas La Cortalera is a country house from the 16th century, Catalonian architectural heritage, on the road between Peralada and Mollet de Peralada (Alt Ampurdán, on the Costa Brava, province of Girona).
Well-preserved building, with a very solid structure. The roof of the residence is in perfect condition, waterproof, redone in the year 2000 in concrete and steel beams. The floor tiles are red terracotta.
The building, with a total built area of 895 m2, consists of:
Main building (house): 624 m2 built, with 3 floors. – Ground floor: it was entirely dedicated to agricultural and livestock uses – First floor: housing use – Second floor: very large attic, part of the house
Annex building + adjoining building: 271 m2 built. – Annex building: consists of 2 floors, warehouse, both floors for haystacks and livestock use. – Adjoining building: semi-ruined structure of agricultural and livestock roofs.
Of the total 895 m2 built, 509 m2 are on the ground floor (the 3 buildings included), 334 m2 on the 1st floor, and 52 m2 on the 2nd floor.
According to the Special Plan for Farms and Country Houses of Peralada (we have it available), the following is allowed in this property: – For housing: buildability increase of 5%. – For hotel and rural tourism: an expansion of the buildable area of up to 2,000 m2 (including the current 895 m2) is allowed as long as the current ceiling is not exceeded by more than 20%. – The construction of a swimming pool is allowed.
We highlight that the property includes 2 identical water wells, both of them with water, one inside the house and the other about 30 meters away, within the plot. – Water level from ground level: 3.80 meters – Water phreatic level 1st floor: 6 meters – Water level on the ground 2nd floor: 9 meters – Depth of water in the well: 4.30 meters – Diameter of the well: about 1 meter
These wells must be reactivated by means of a water pump. Currently the property is not connected to city water.
It does not have a septic tank or sewage system. It does have an electricity supply, with a registered meter.
The south orientation of the house favors a greater luminosity in winter and the consequent saving of heating. In summer, the thickness of the walls keeps the interior fresh.
Quiet area, easily accessible by road, not isolated, surrounded by neighboring houses, and only 1.5 km from Peralada city center.
Although it has a single reference in the Property Registry, it consists of 3 references in the Cadastre: one for the building, and 2 for the land.
DISTANCES:
Perelada city center: 1.5 kms
Golf course, Casino, Castle, restaurants, shops: 1.5 km
Empuriabrava nautical port and beach: 20 minutes
Bay of Roses: 20 minutes
Llança: 15 minutes
Figueres (Salvador Dalí museum, shops and AVE high-speed train station): 15 minutes
Girona: airport and shops 45 minutes away
Le Perthus, France: shops 30 minutes away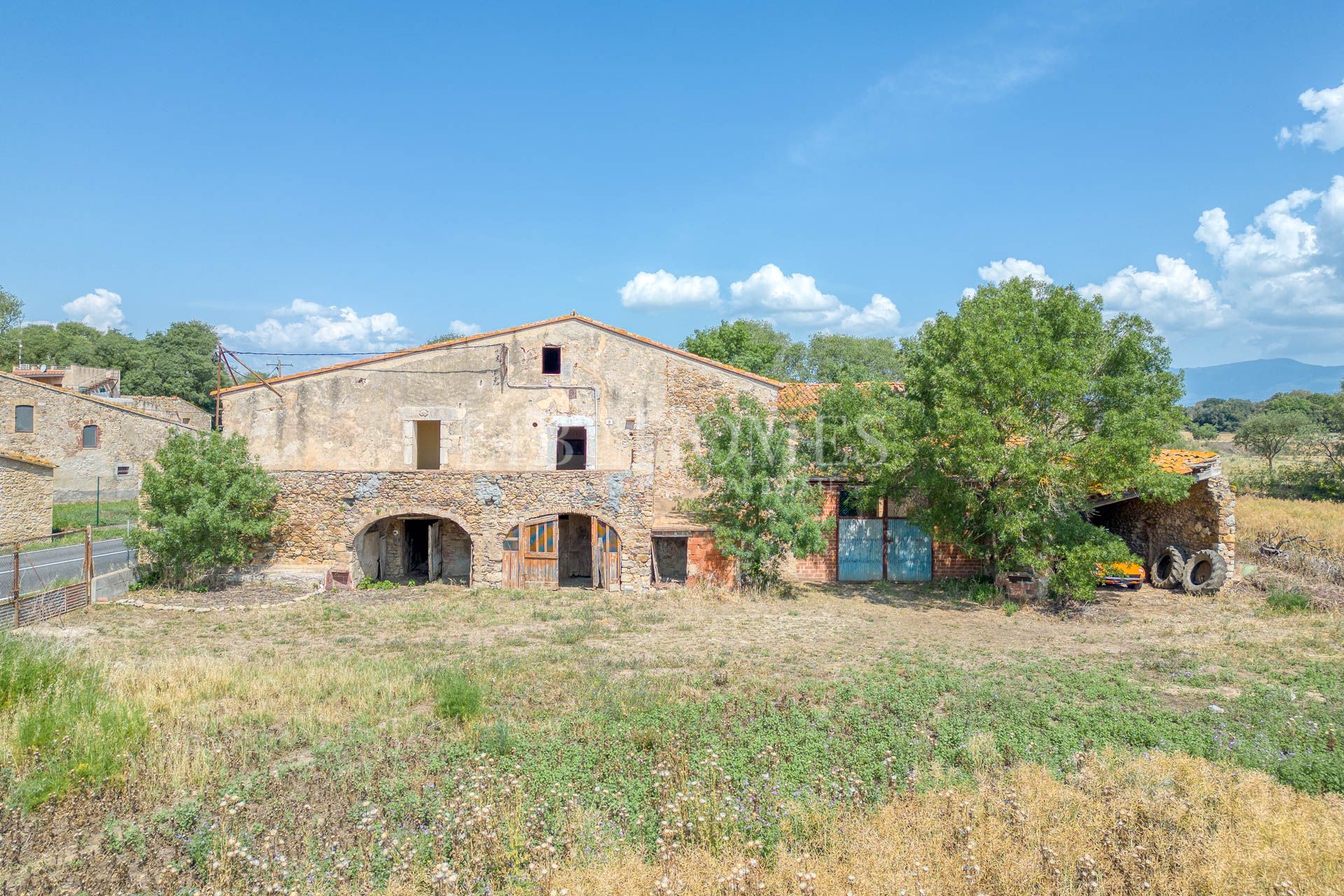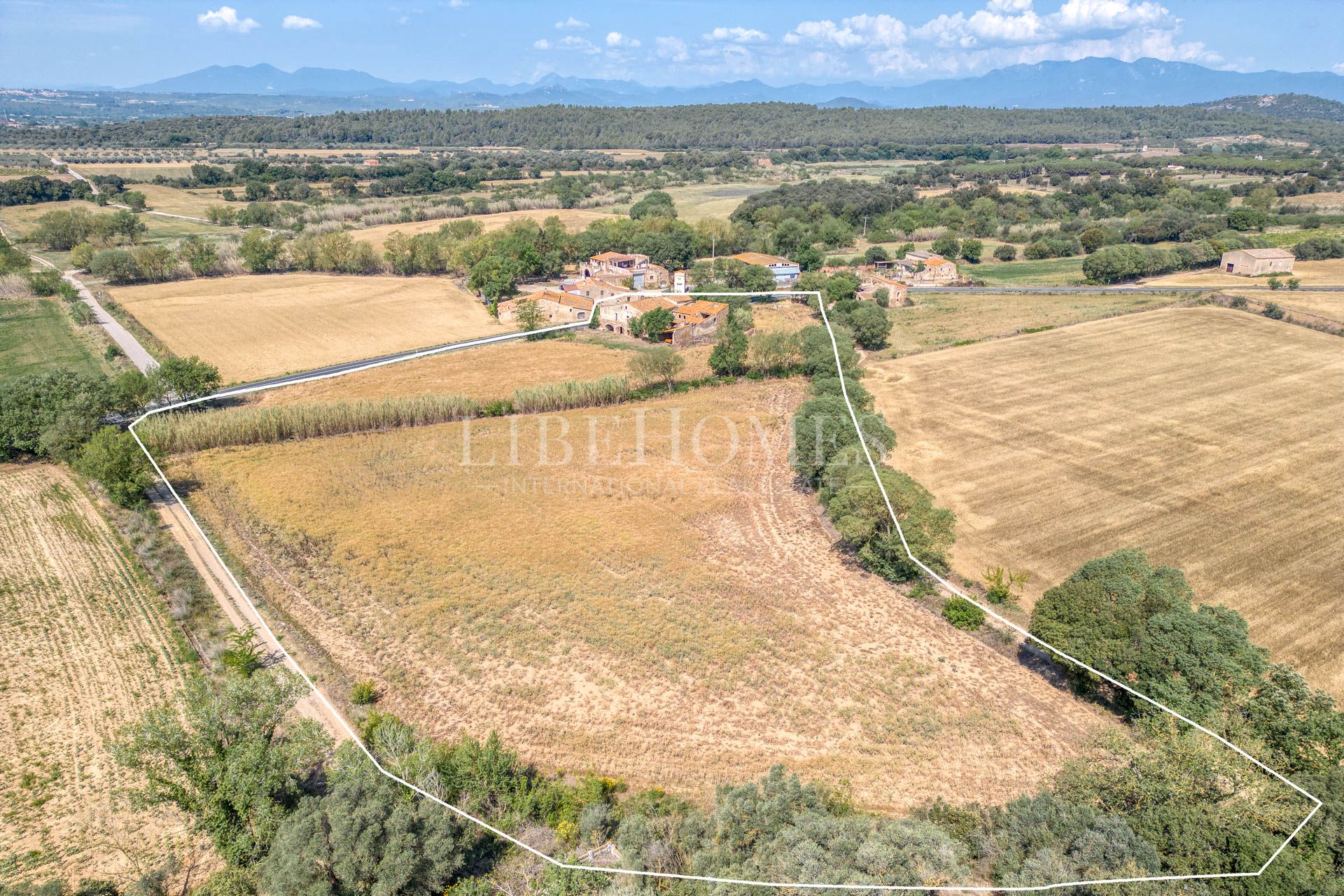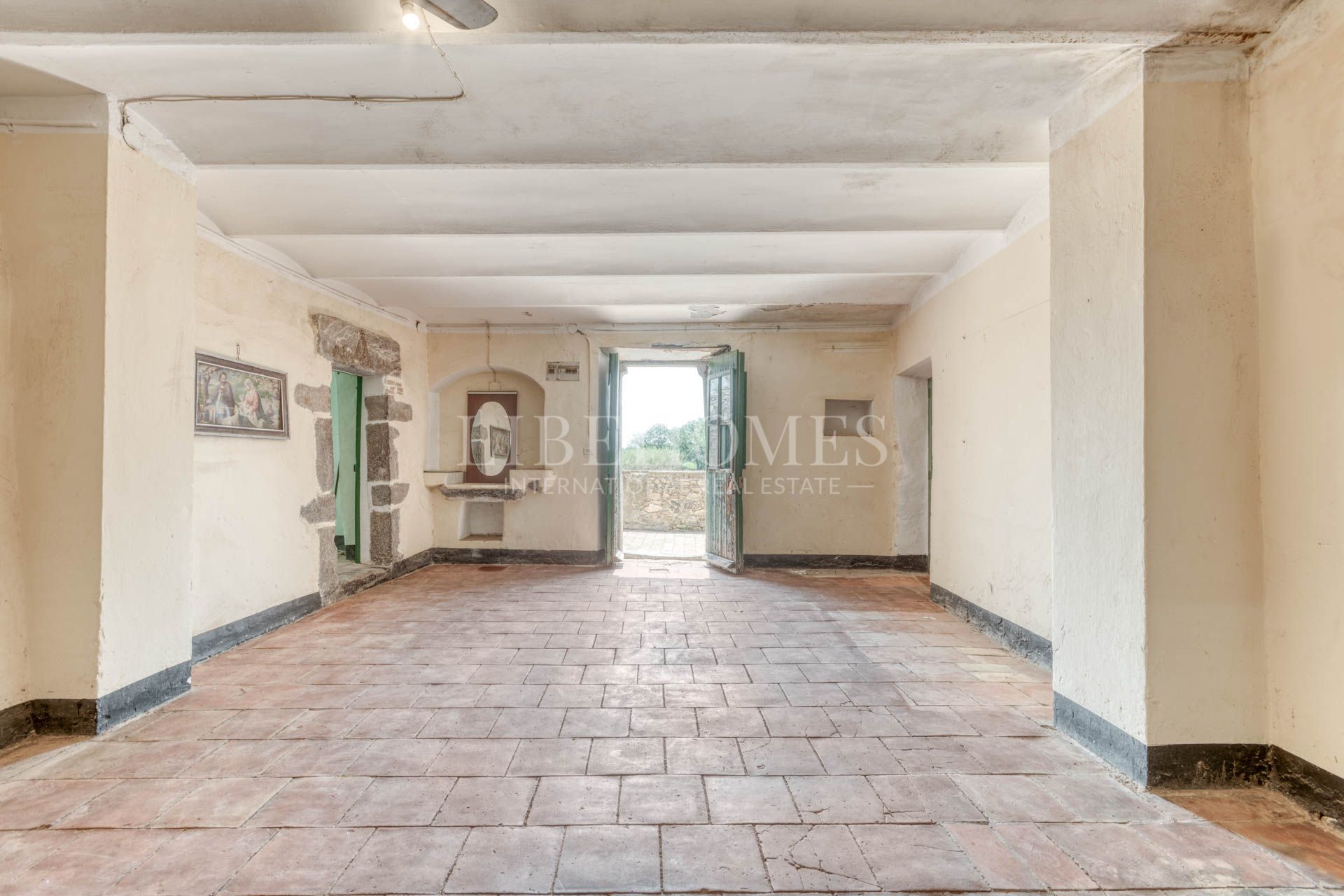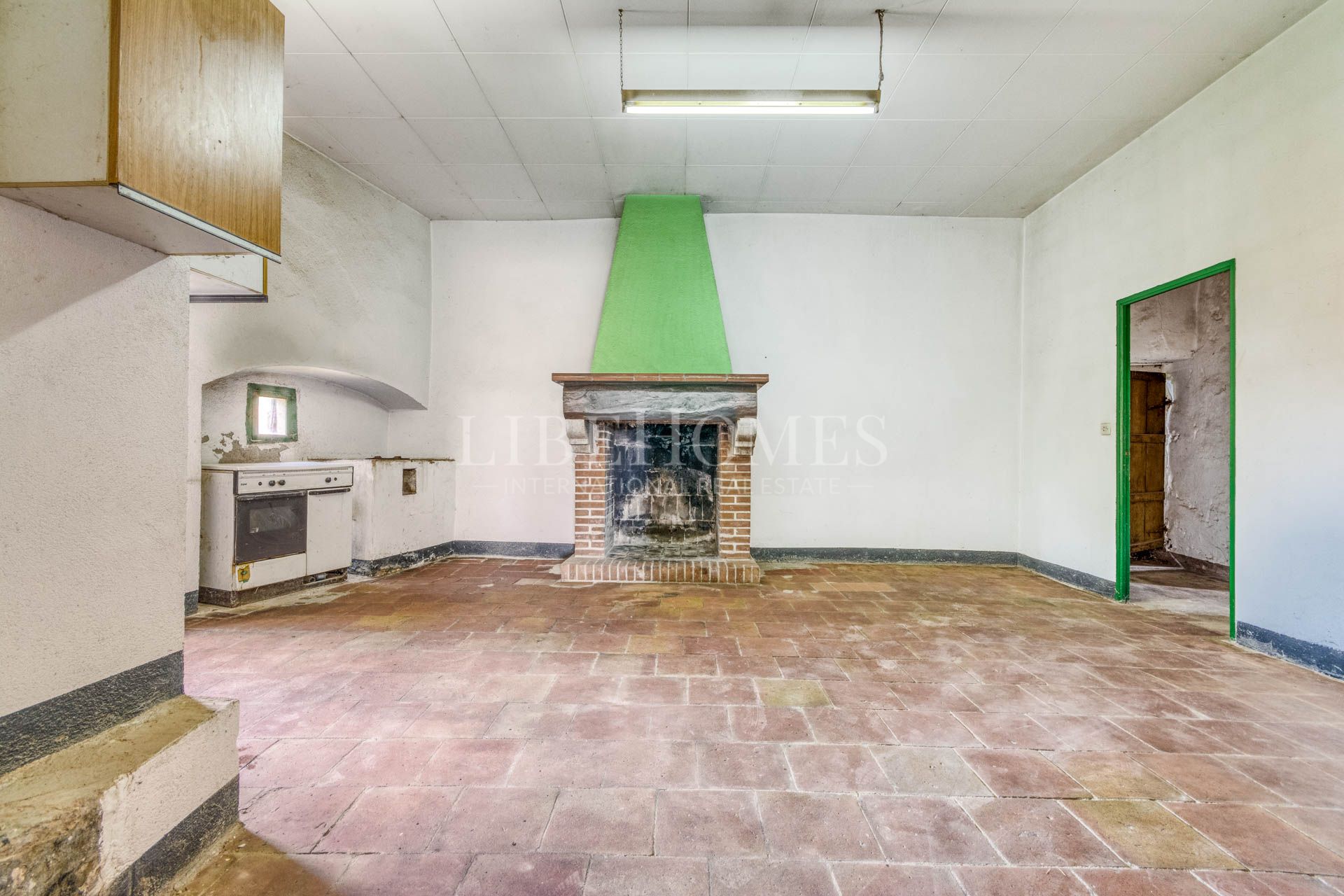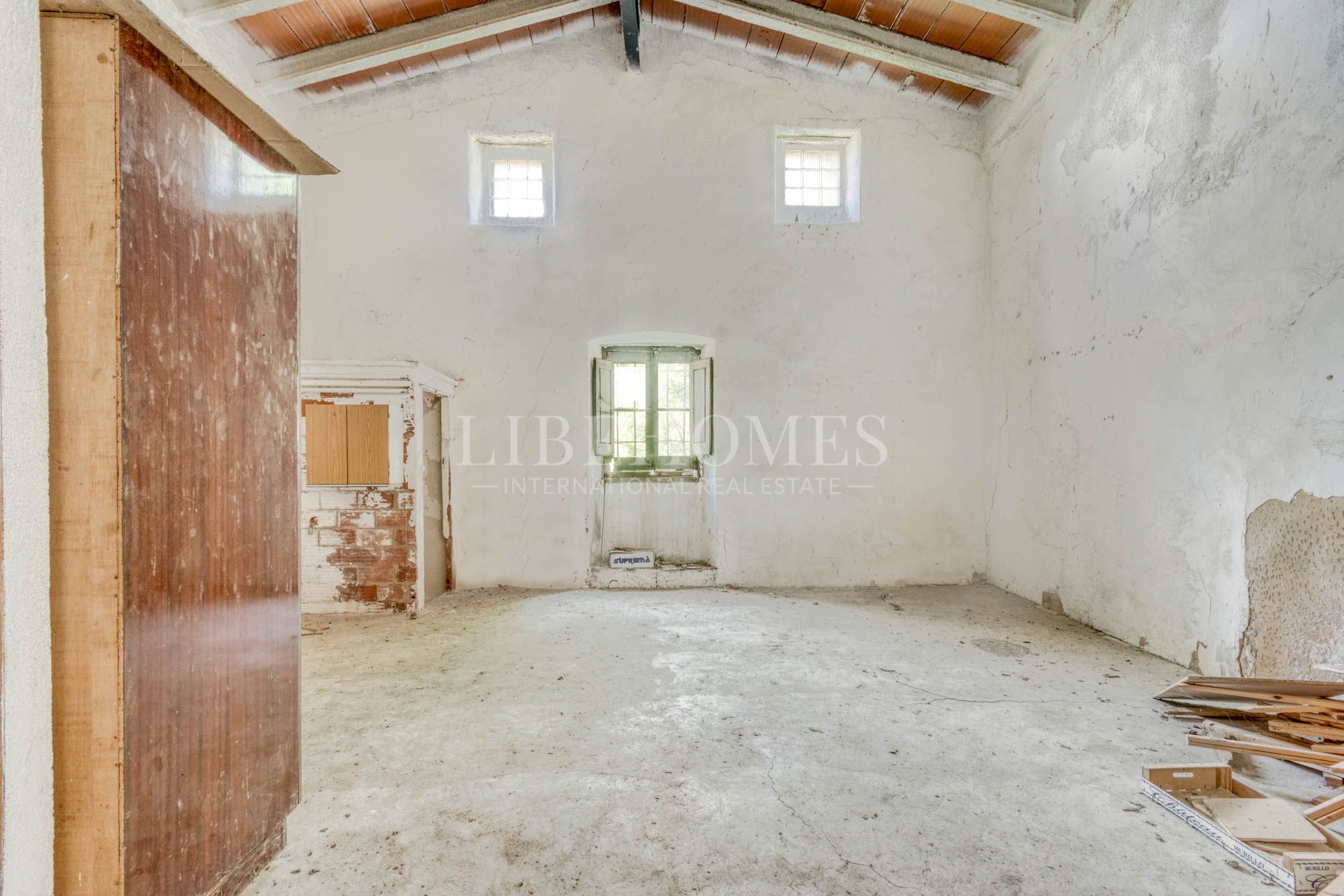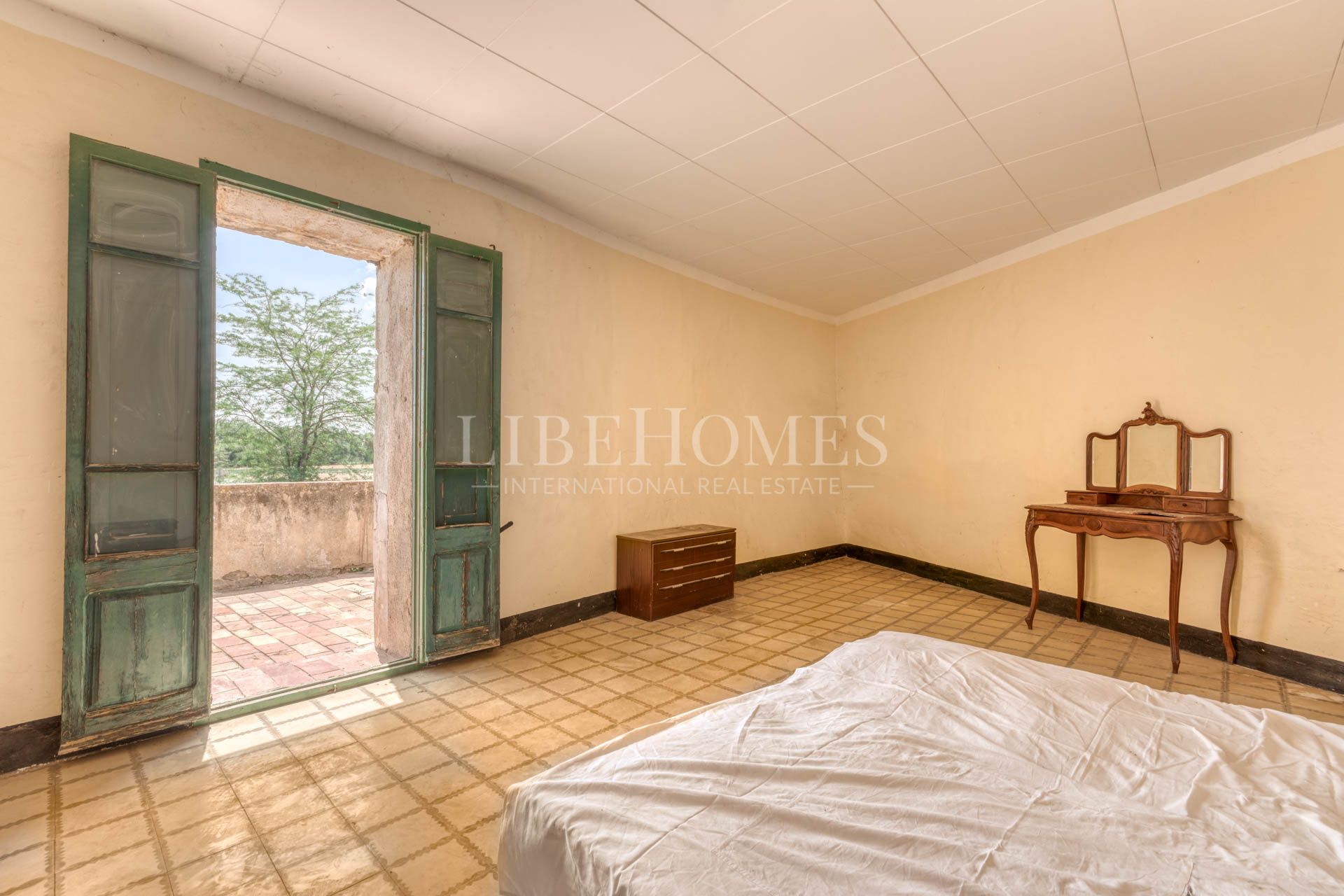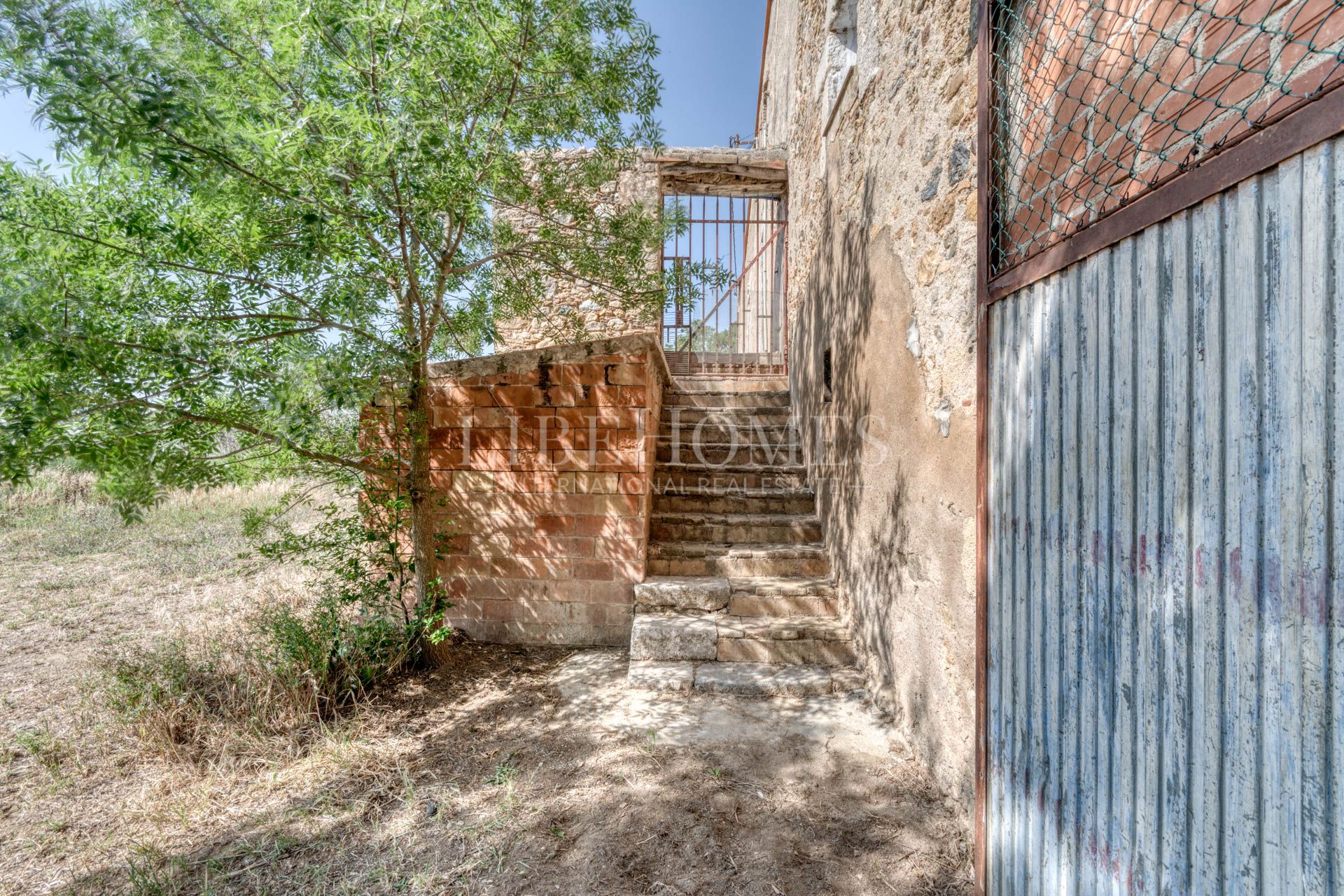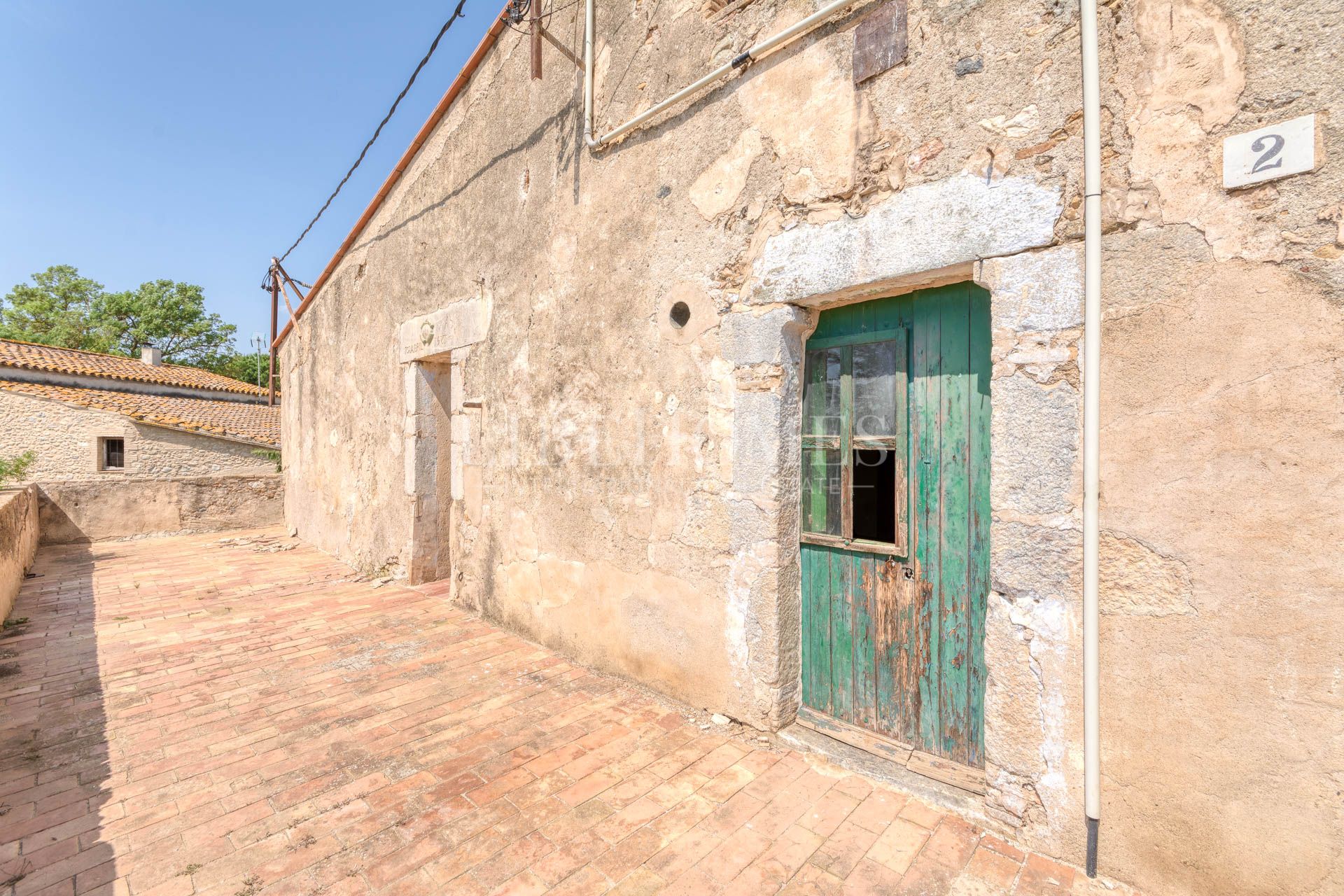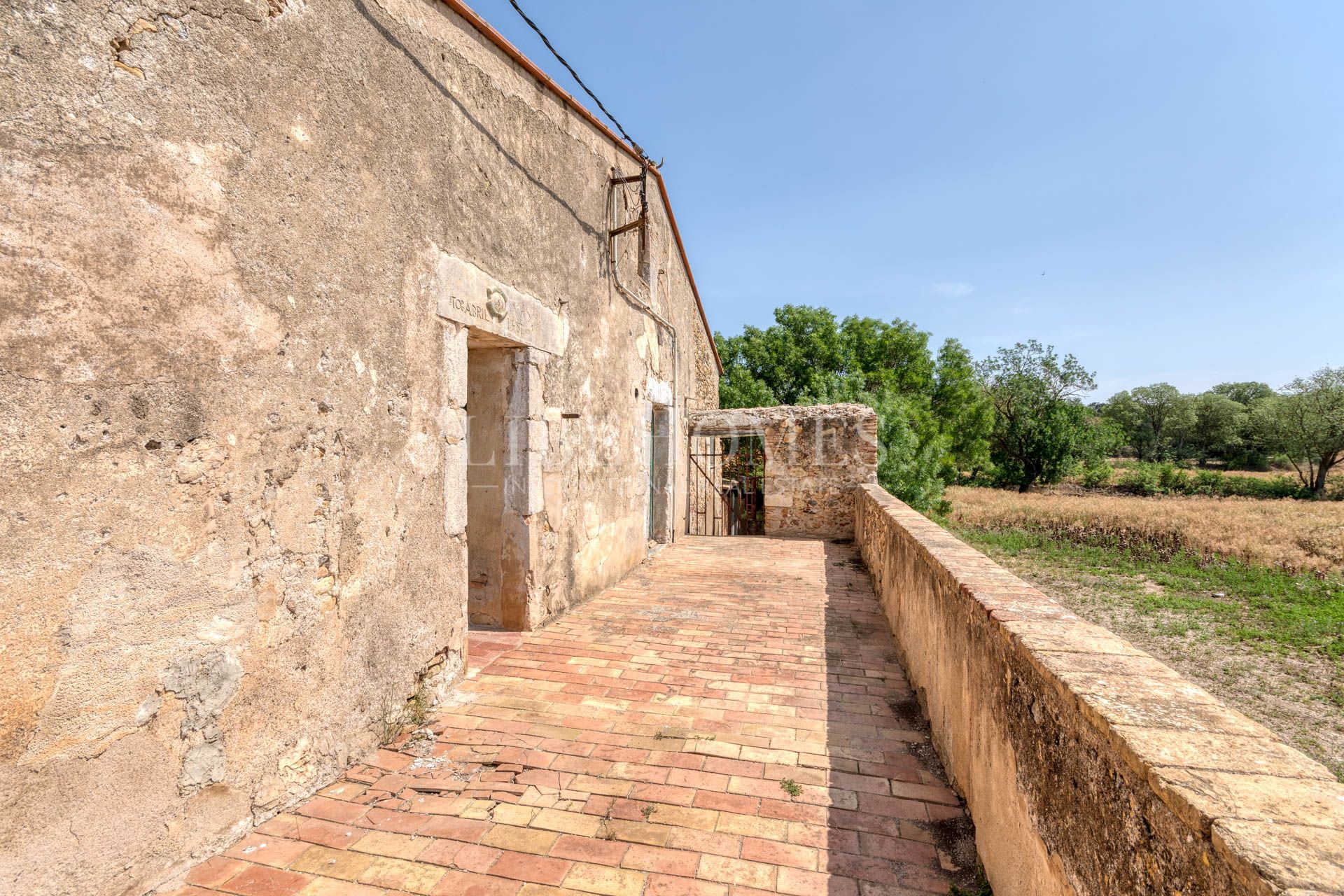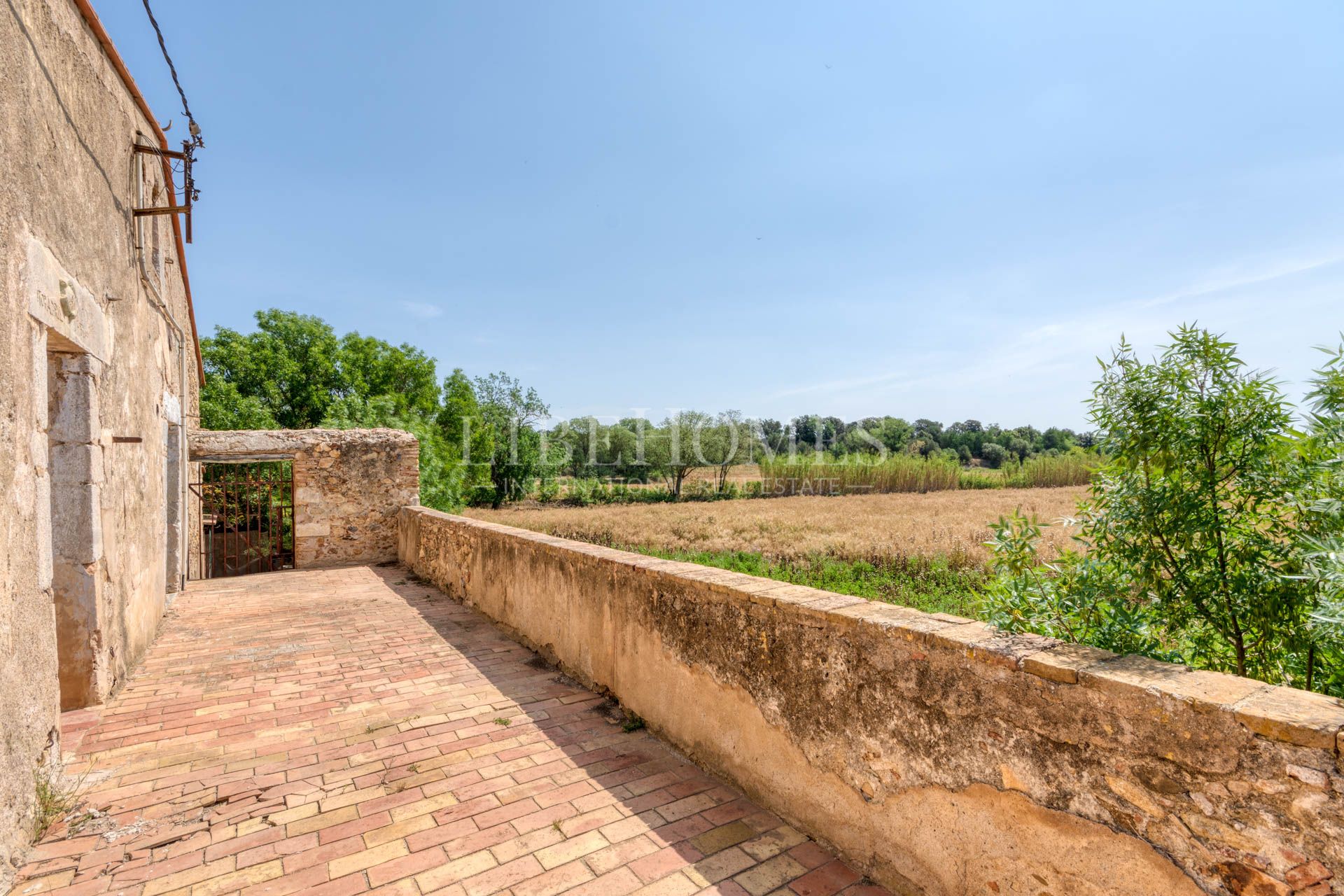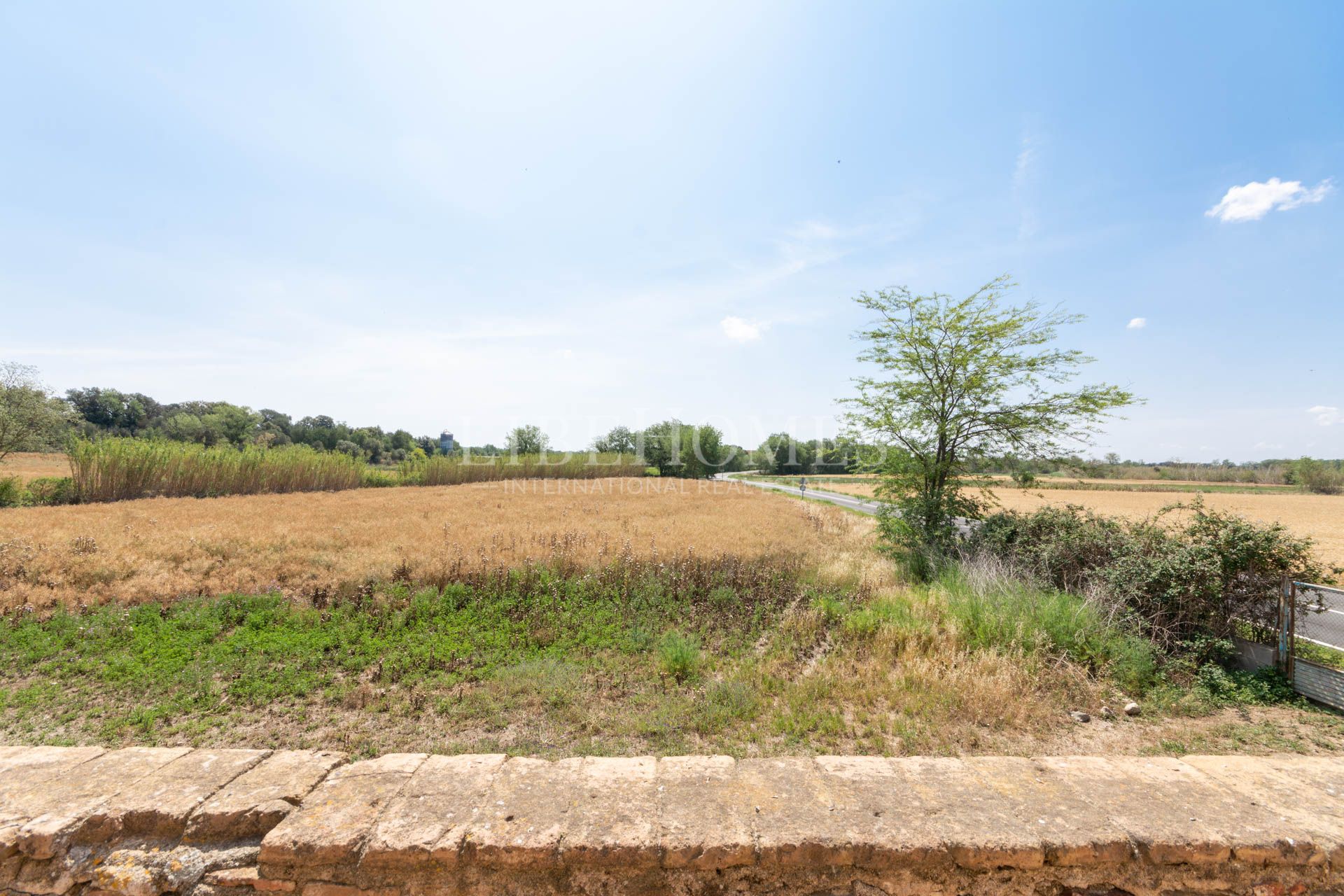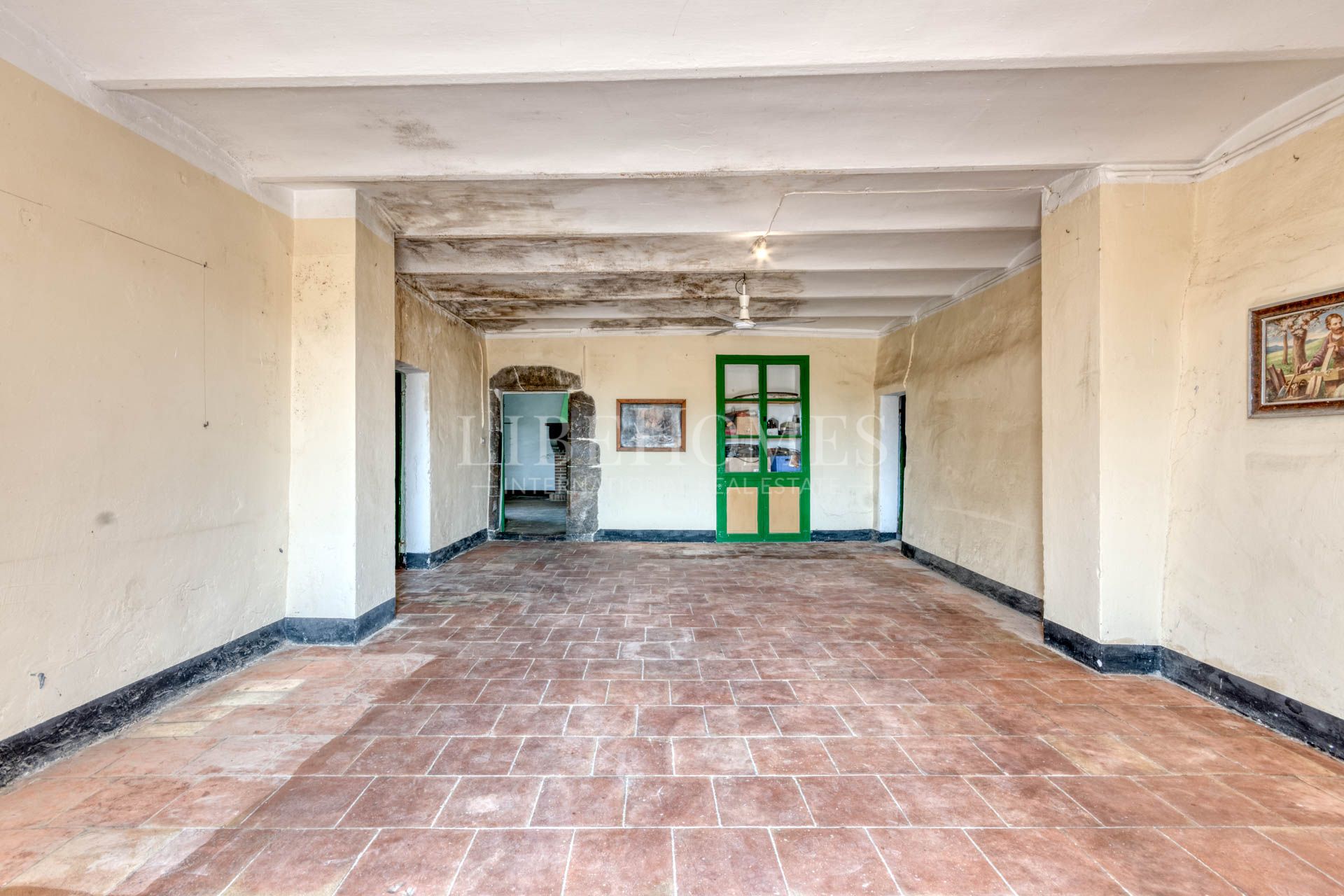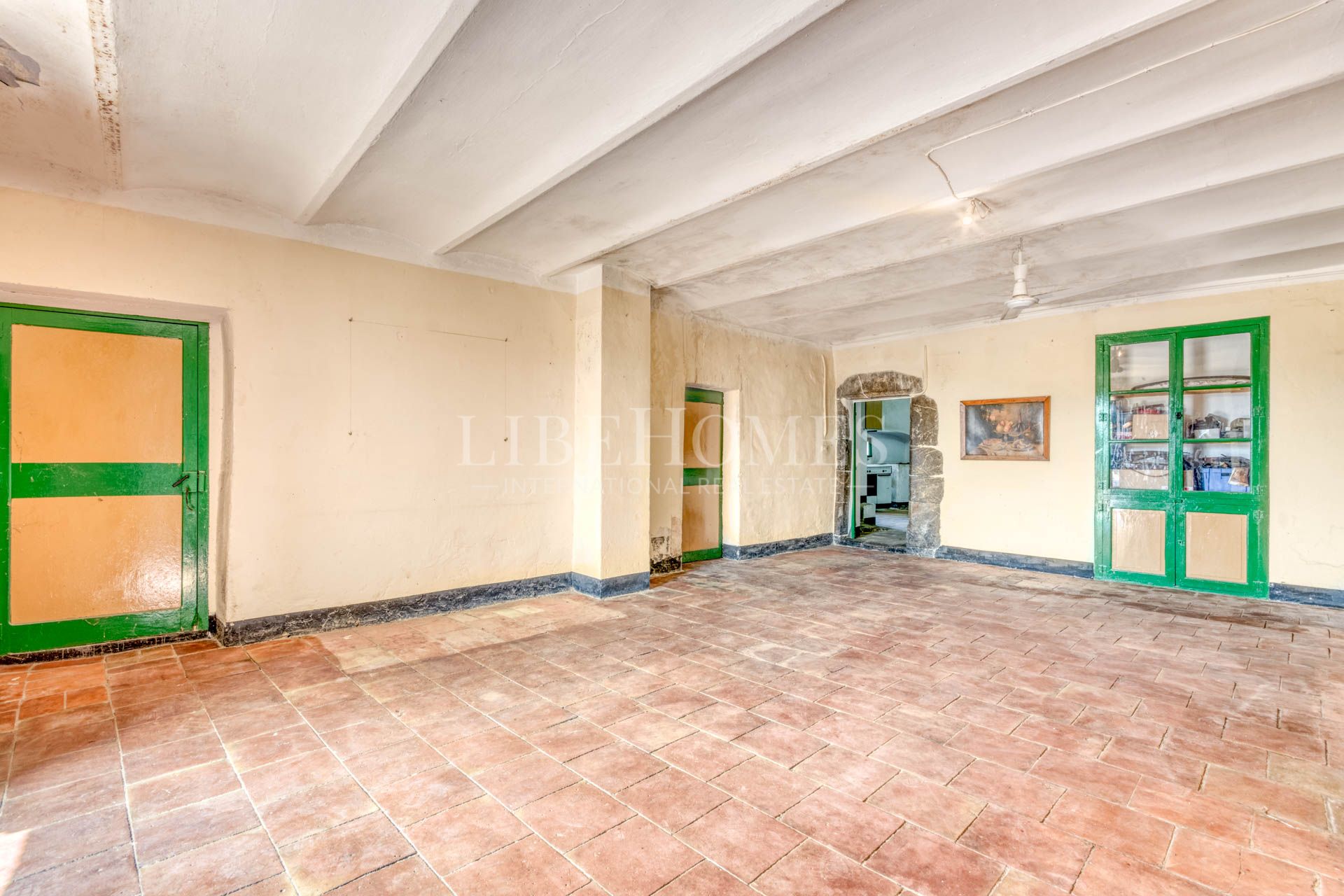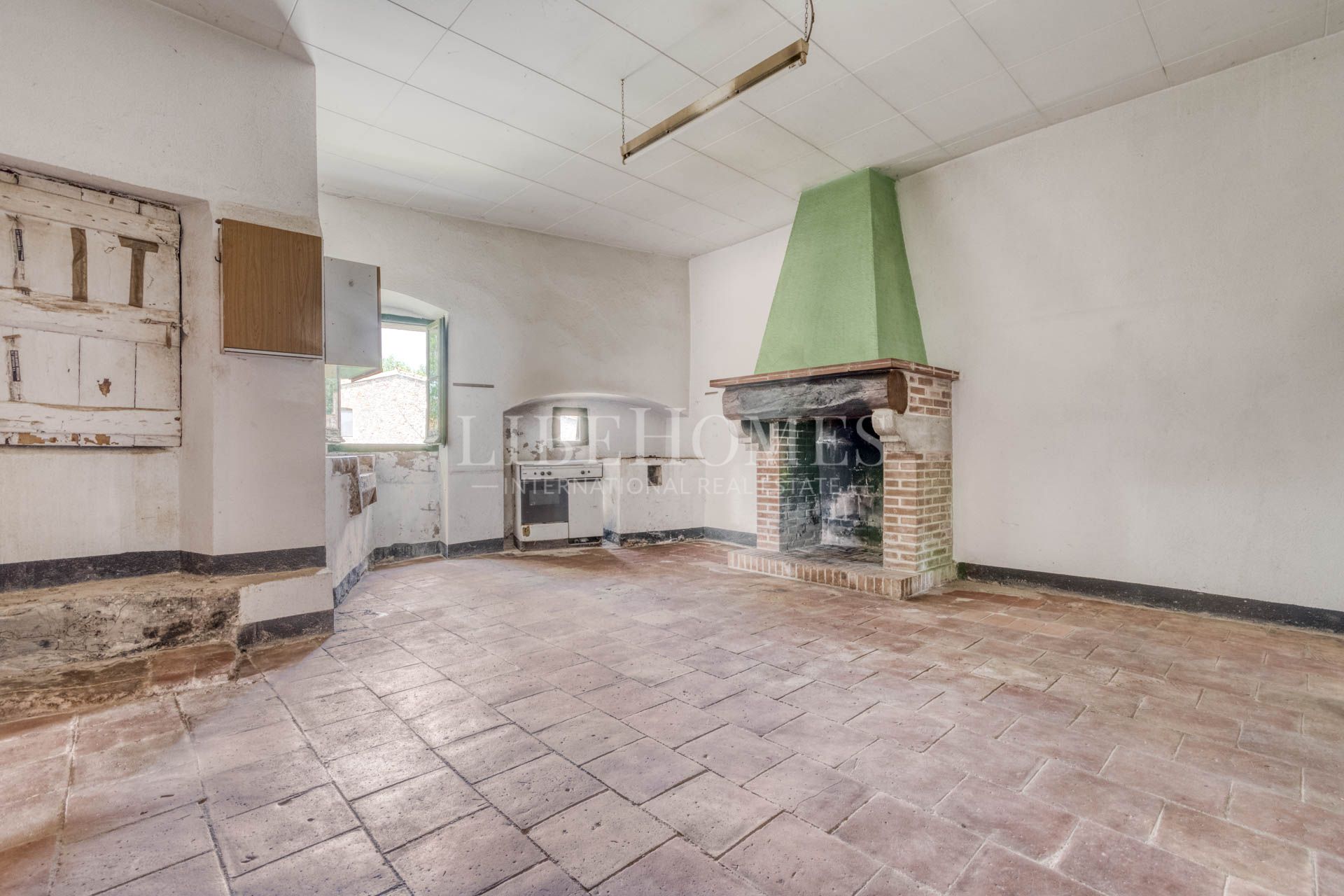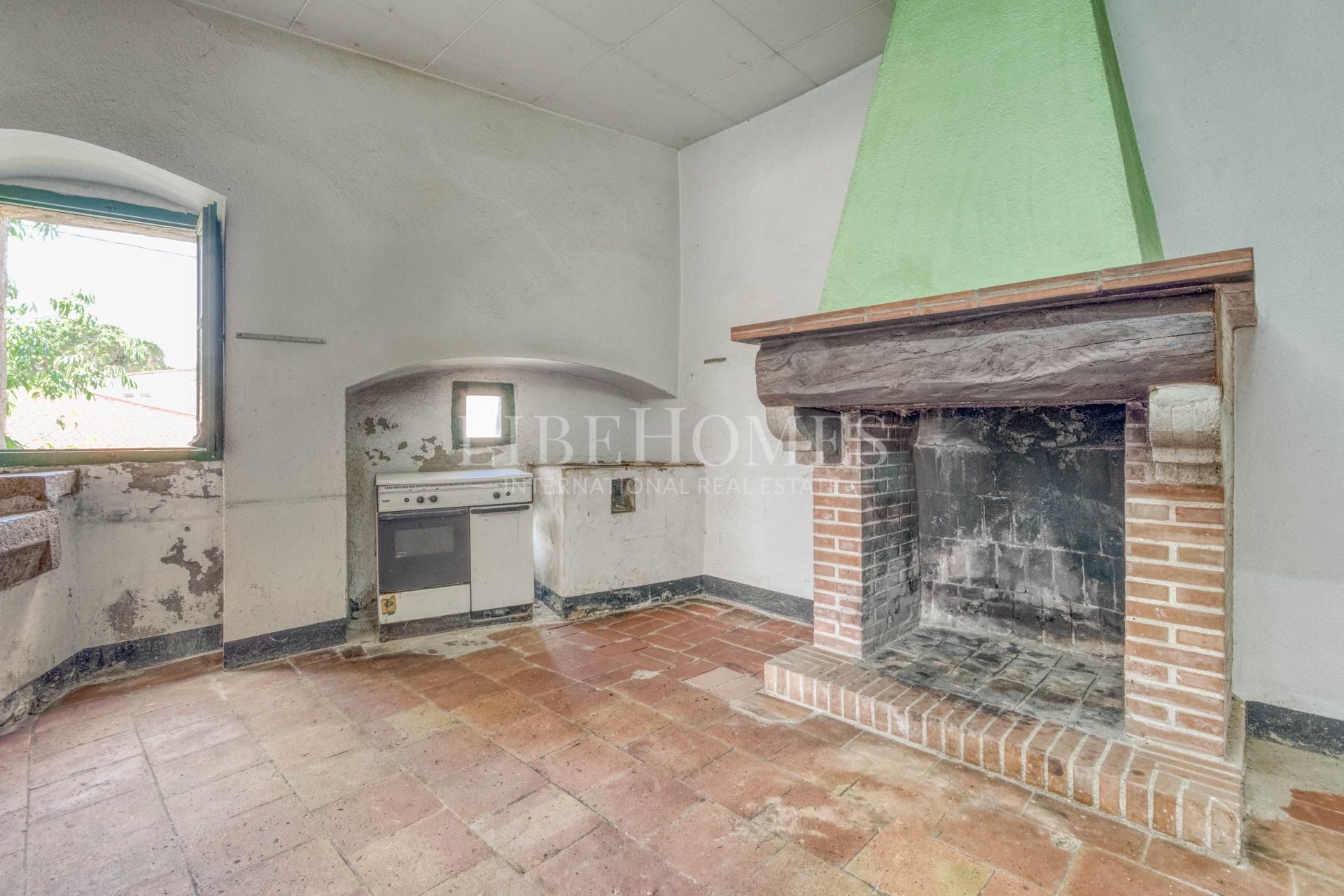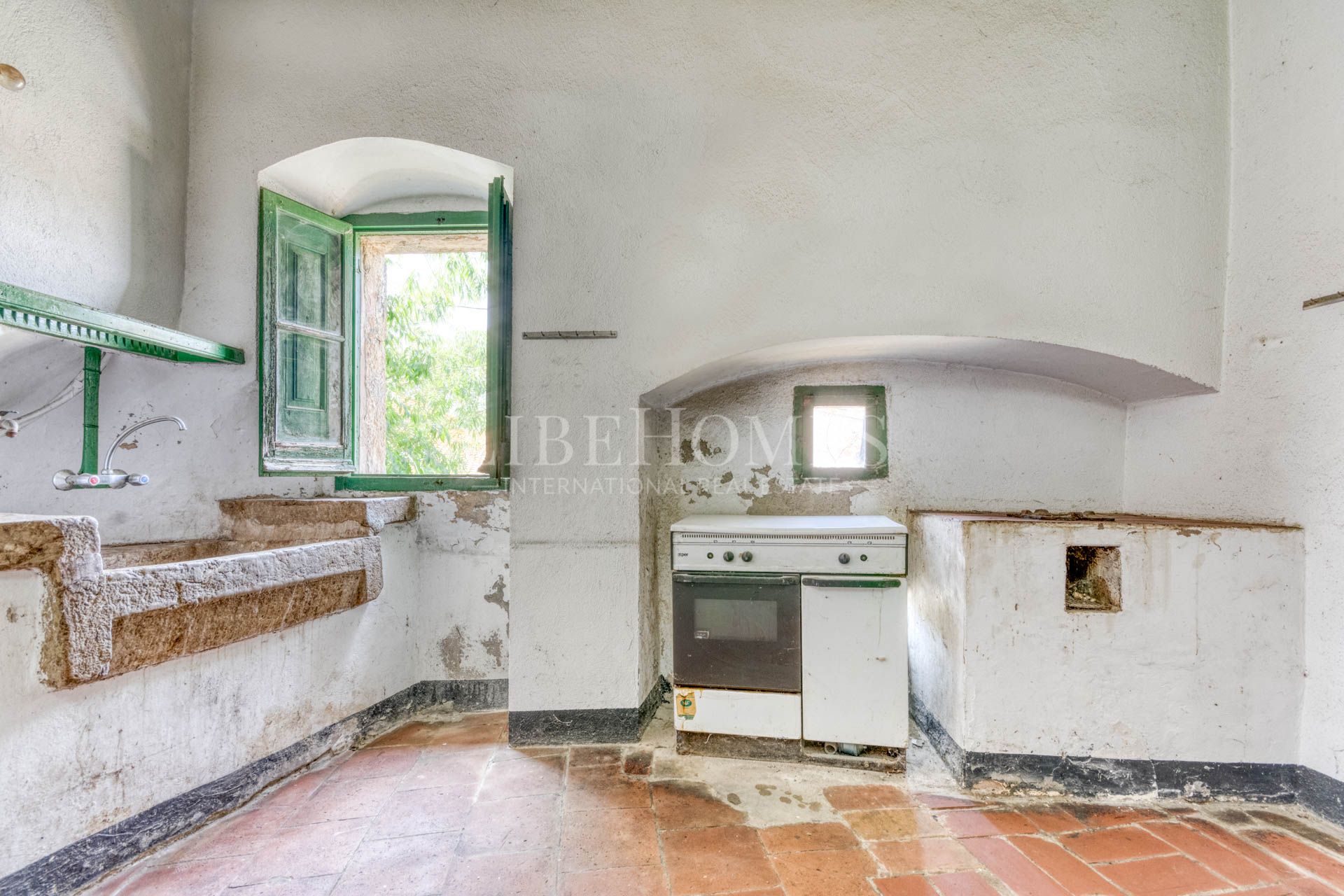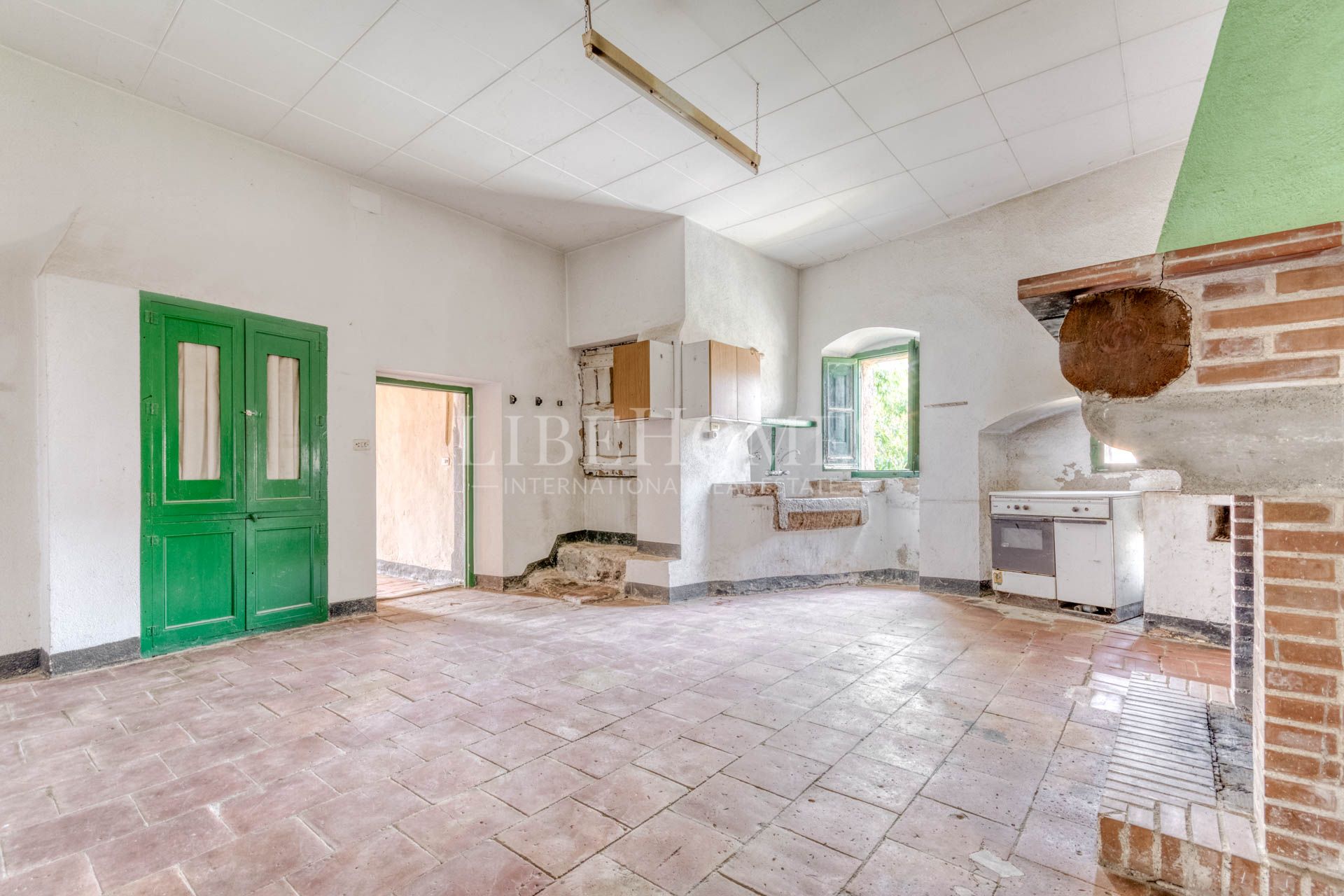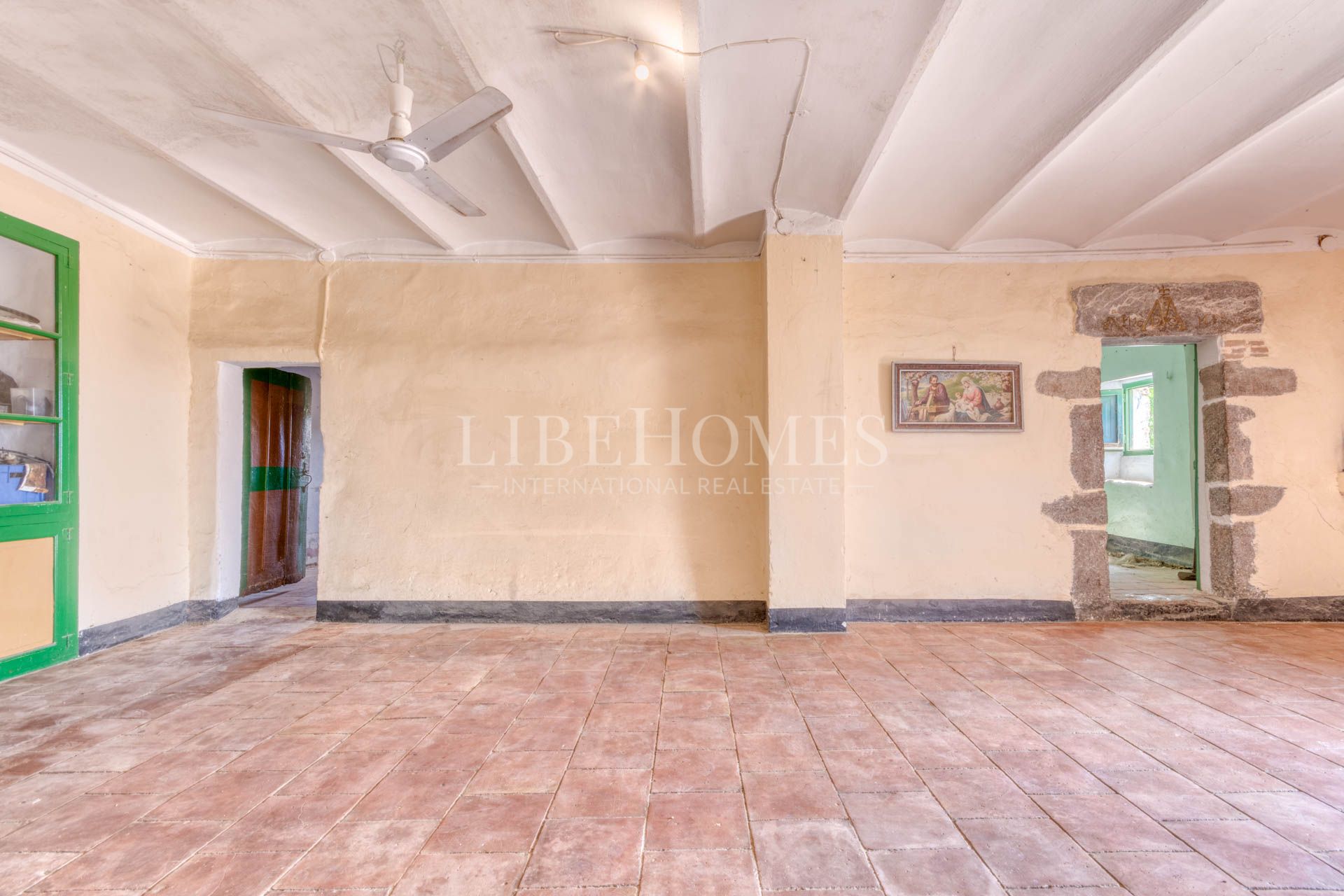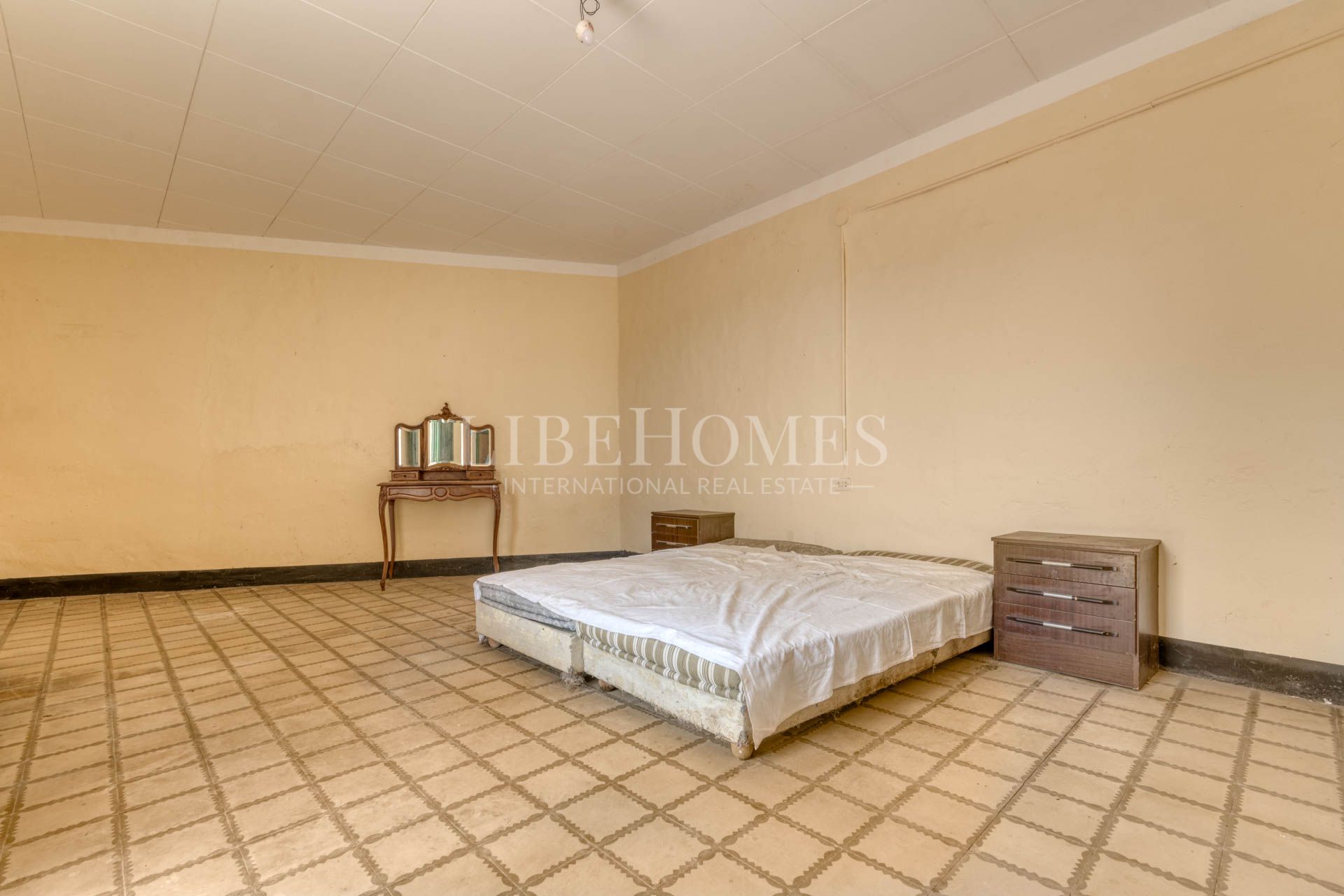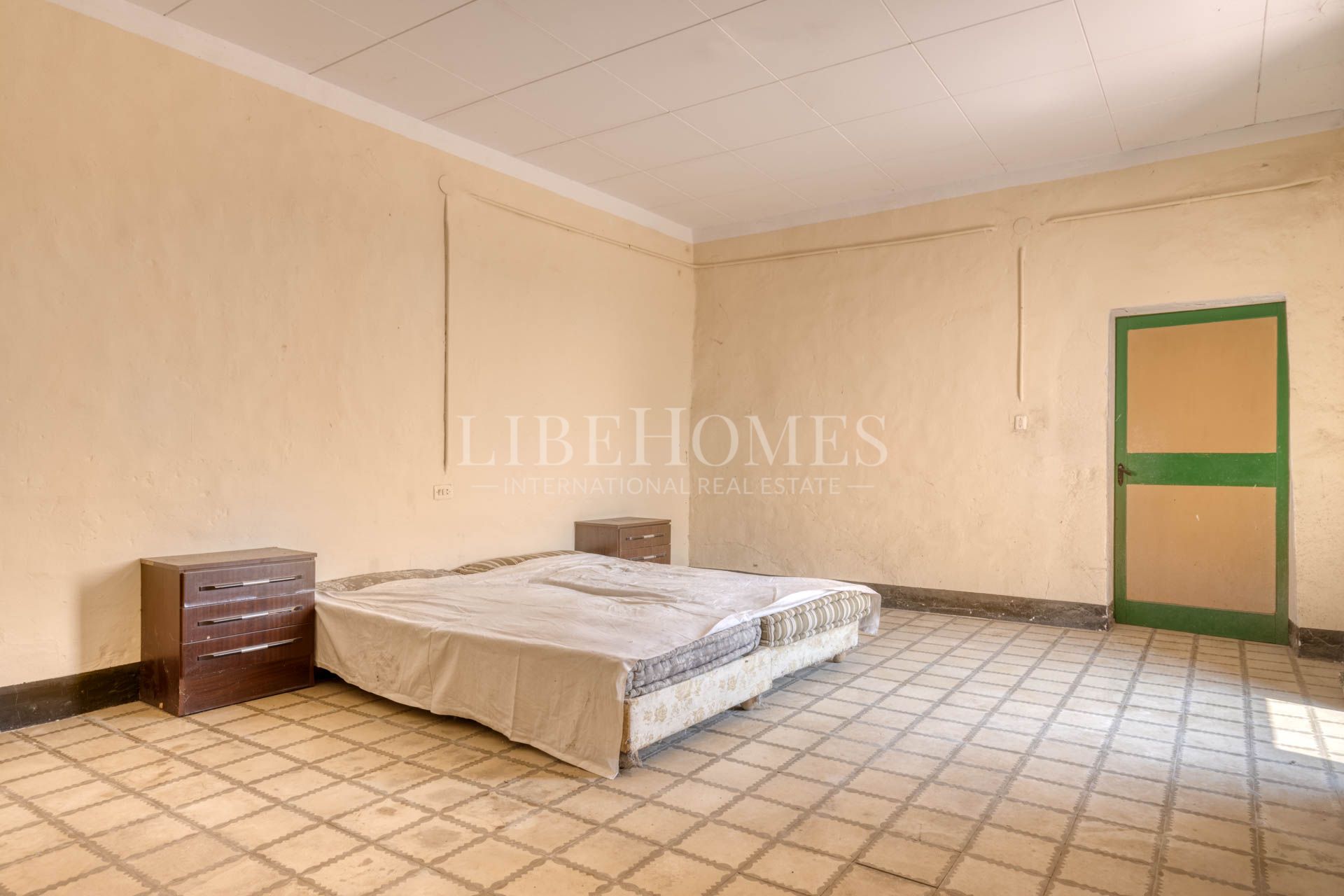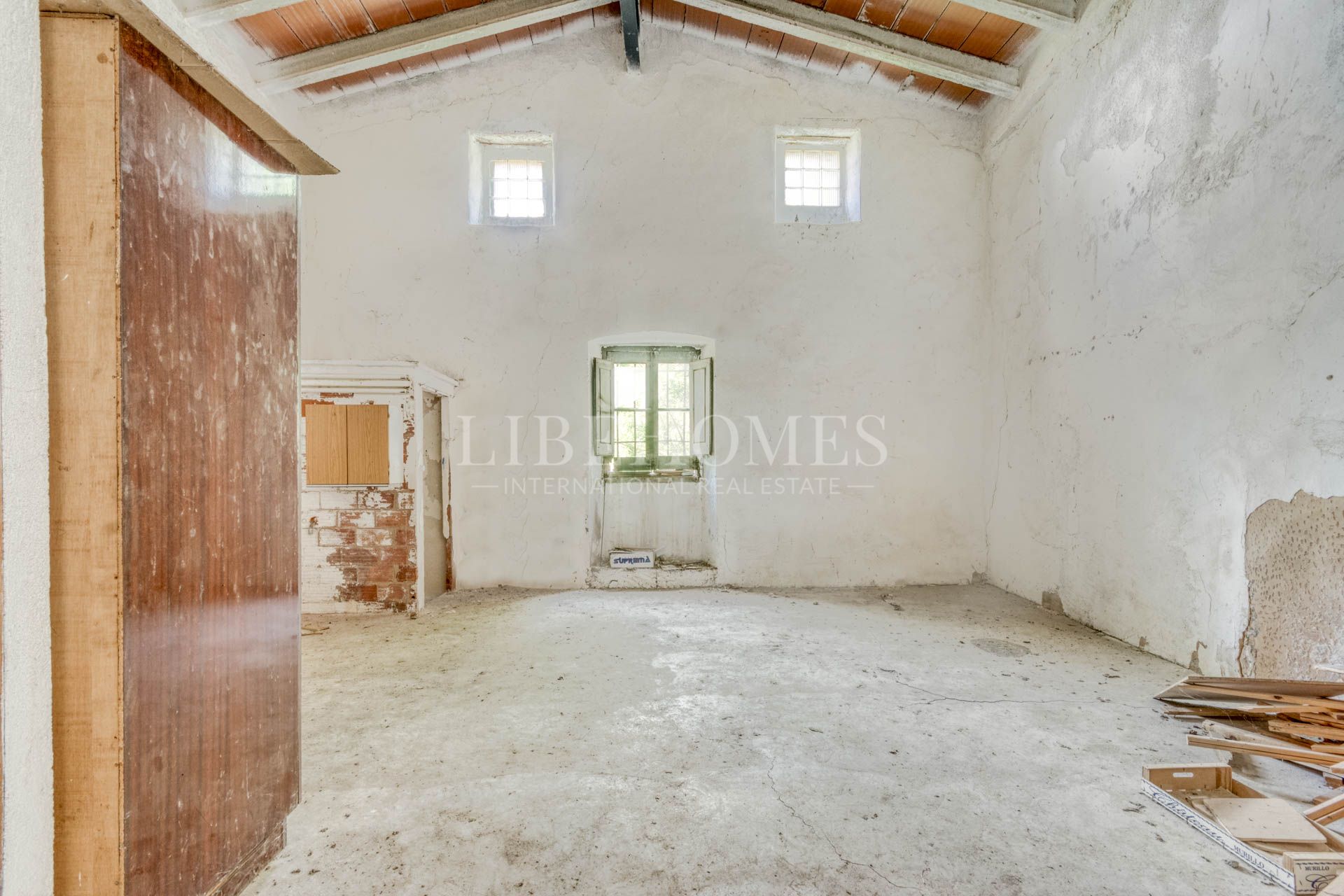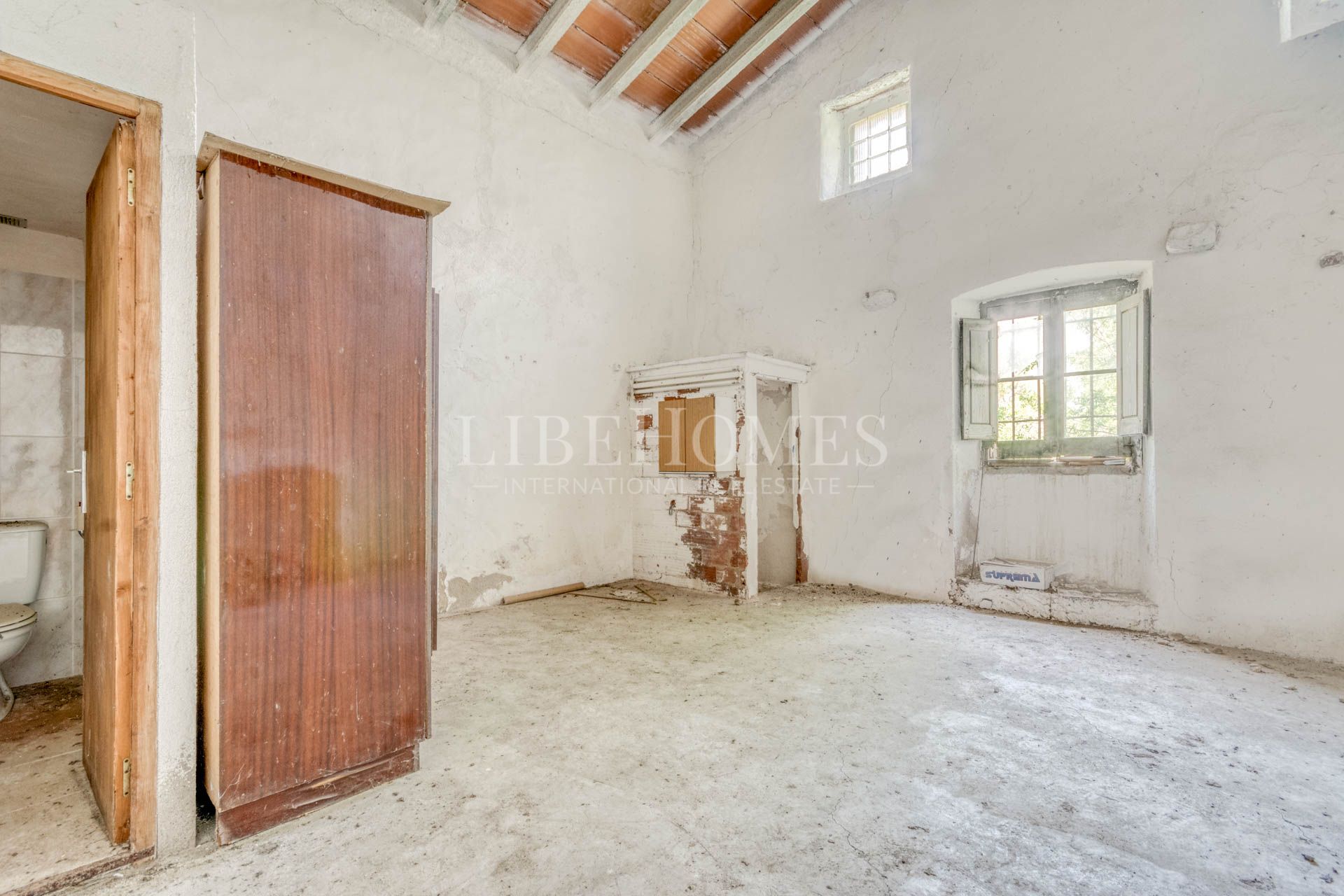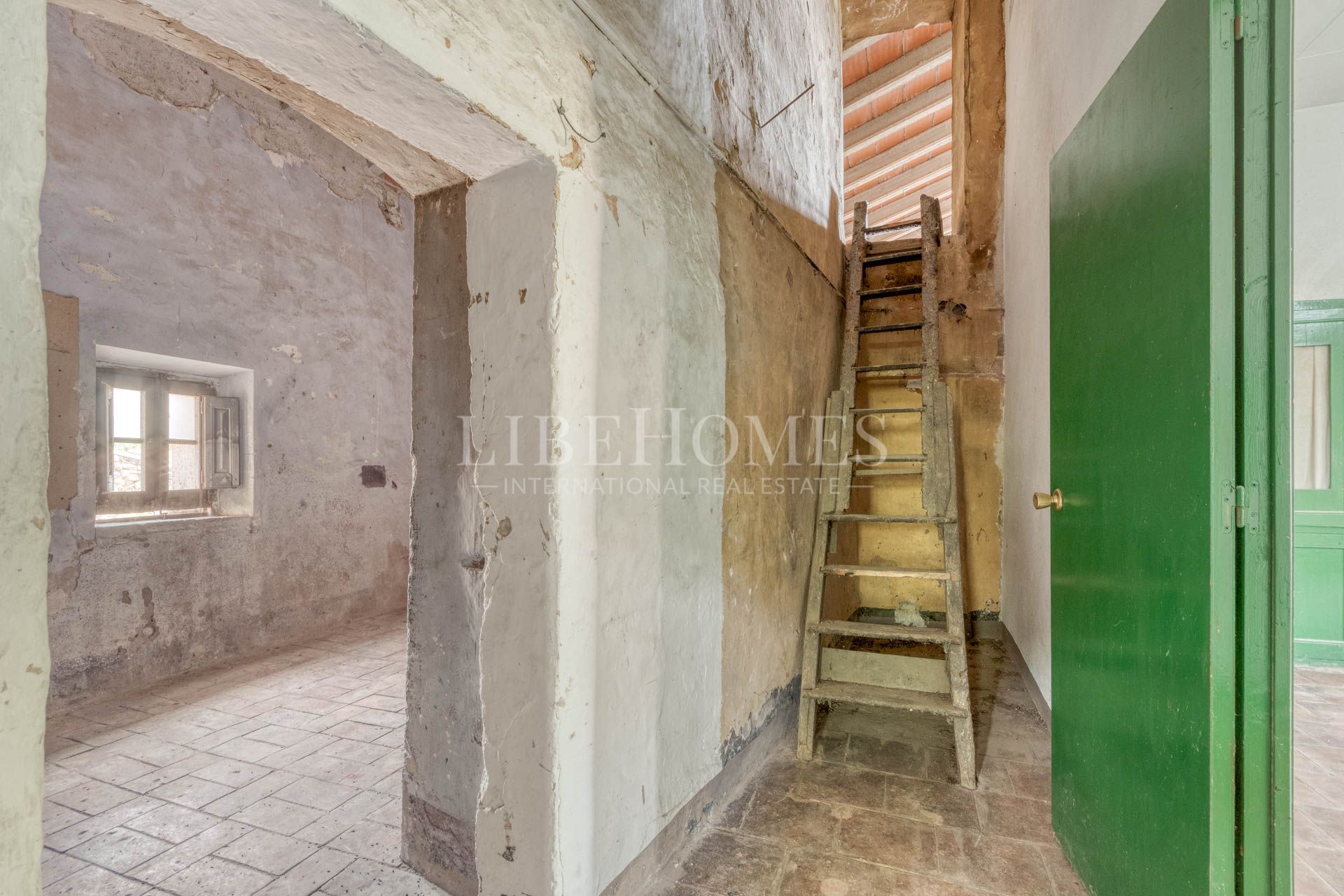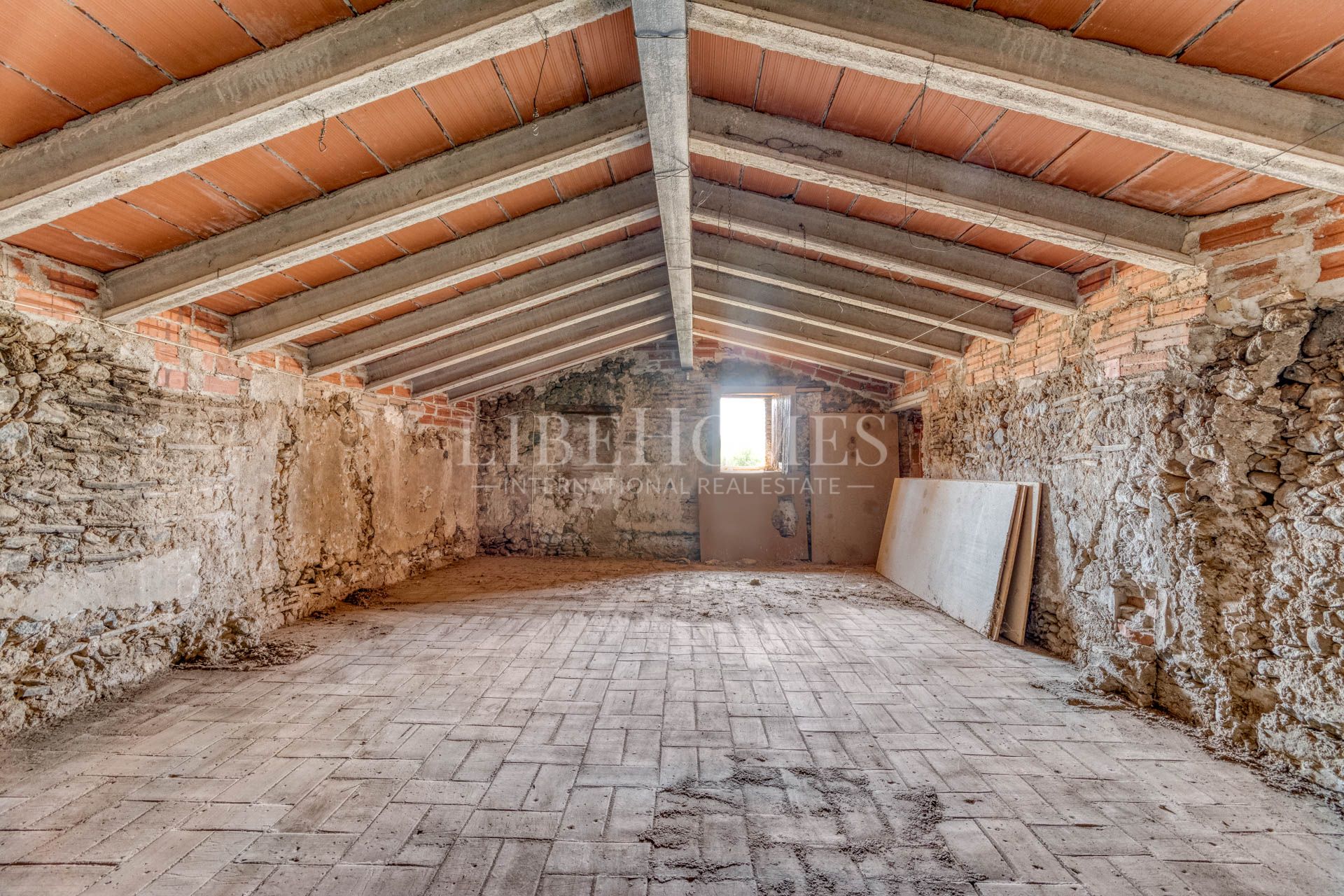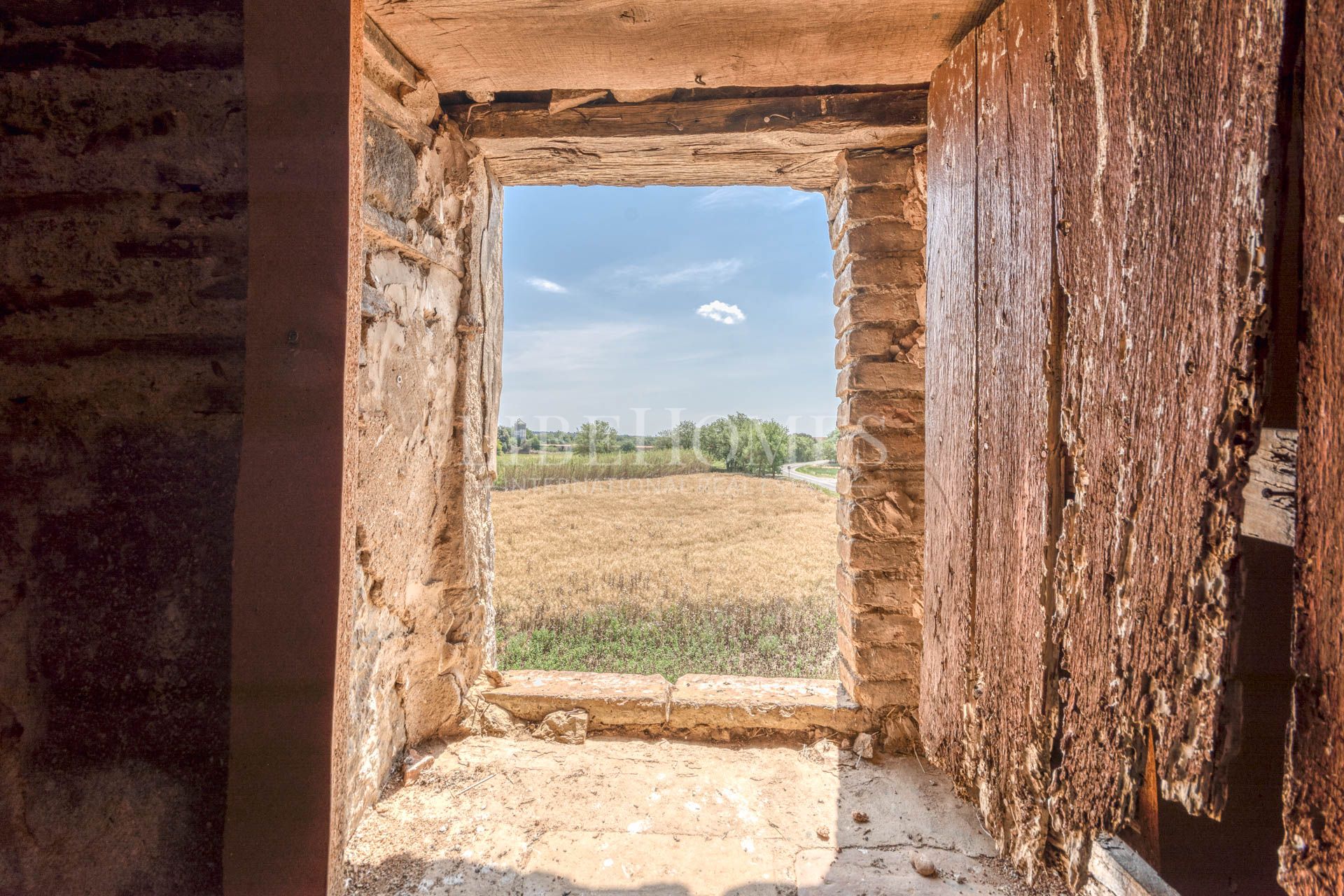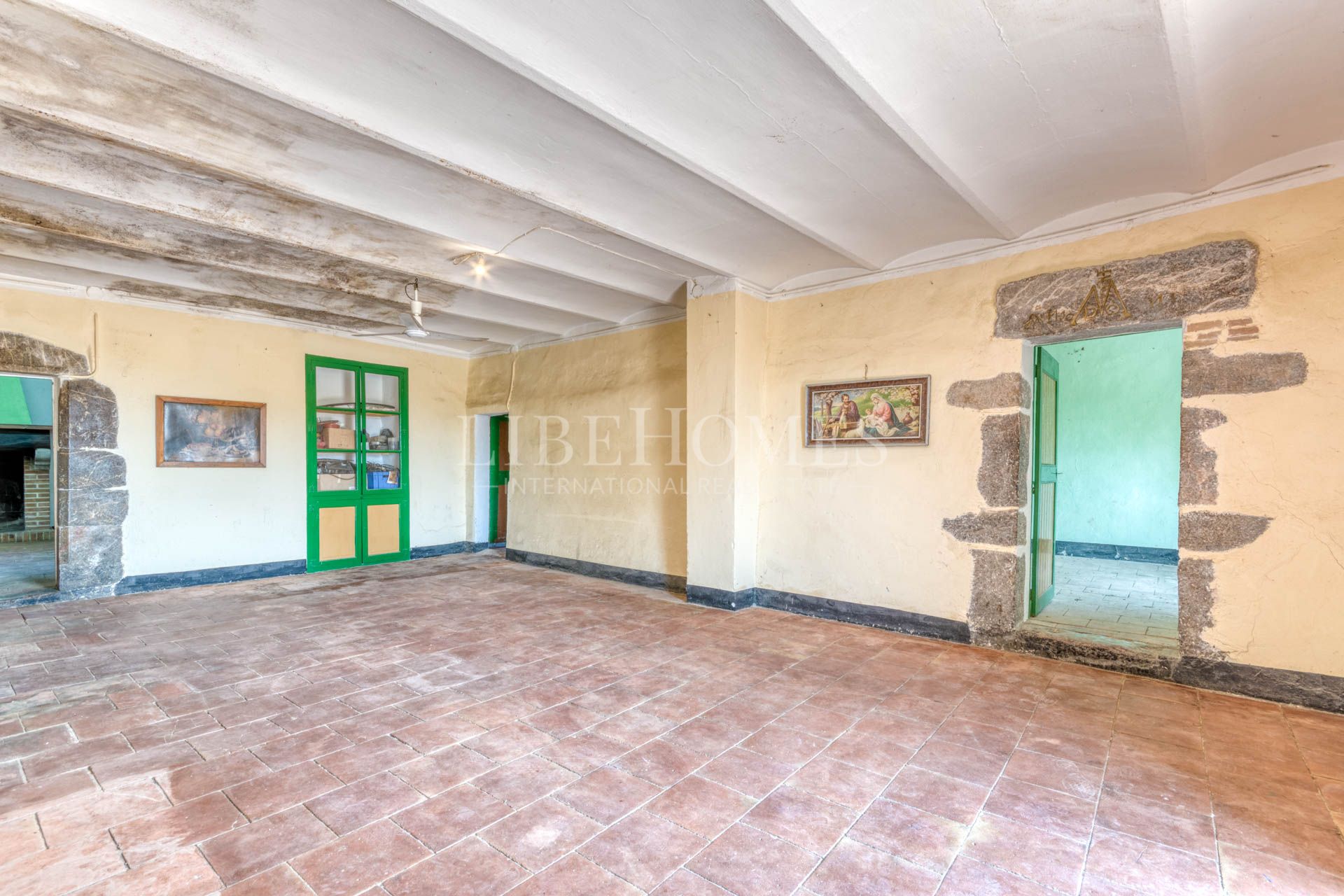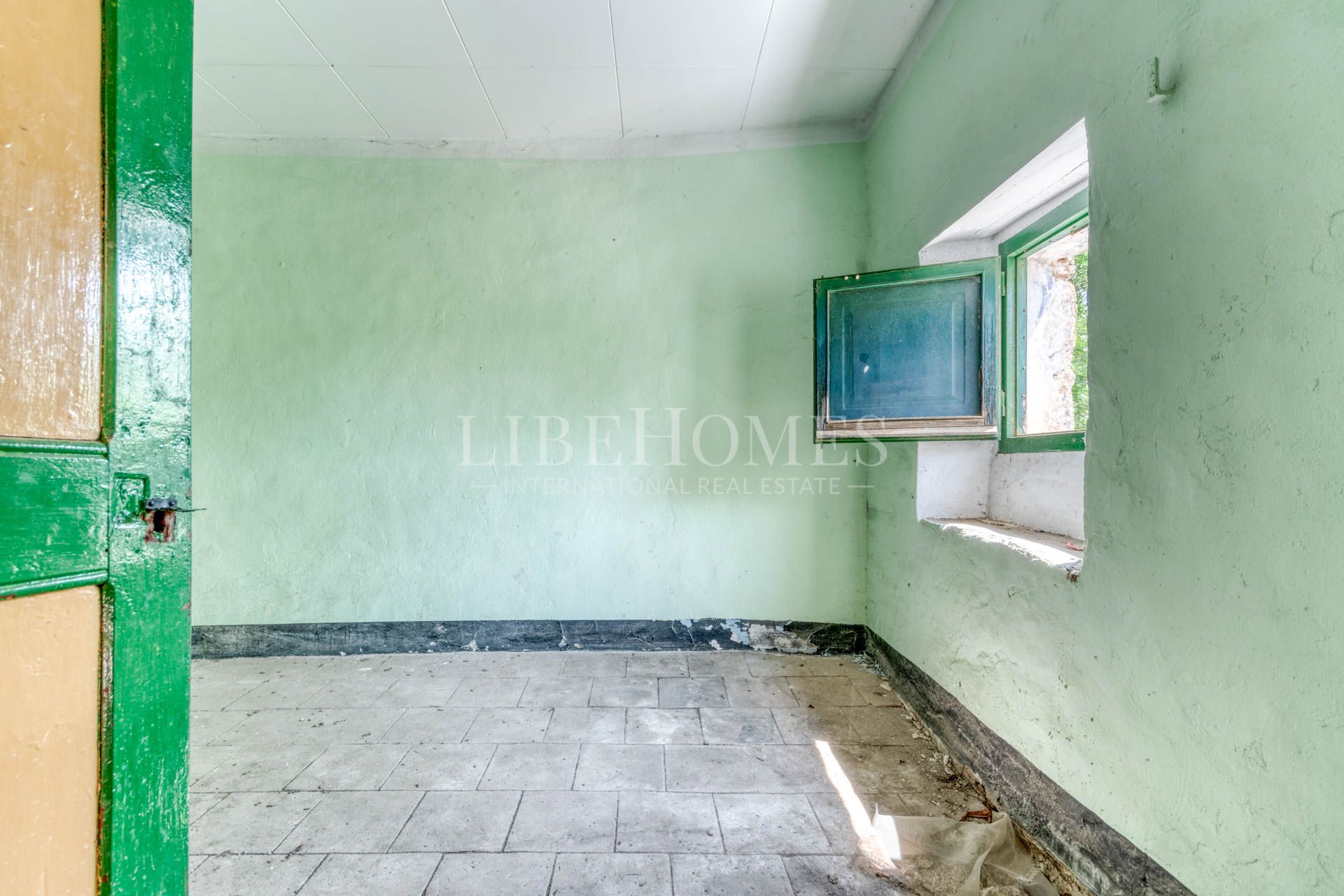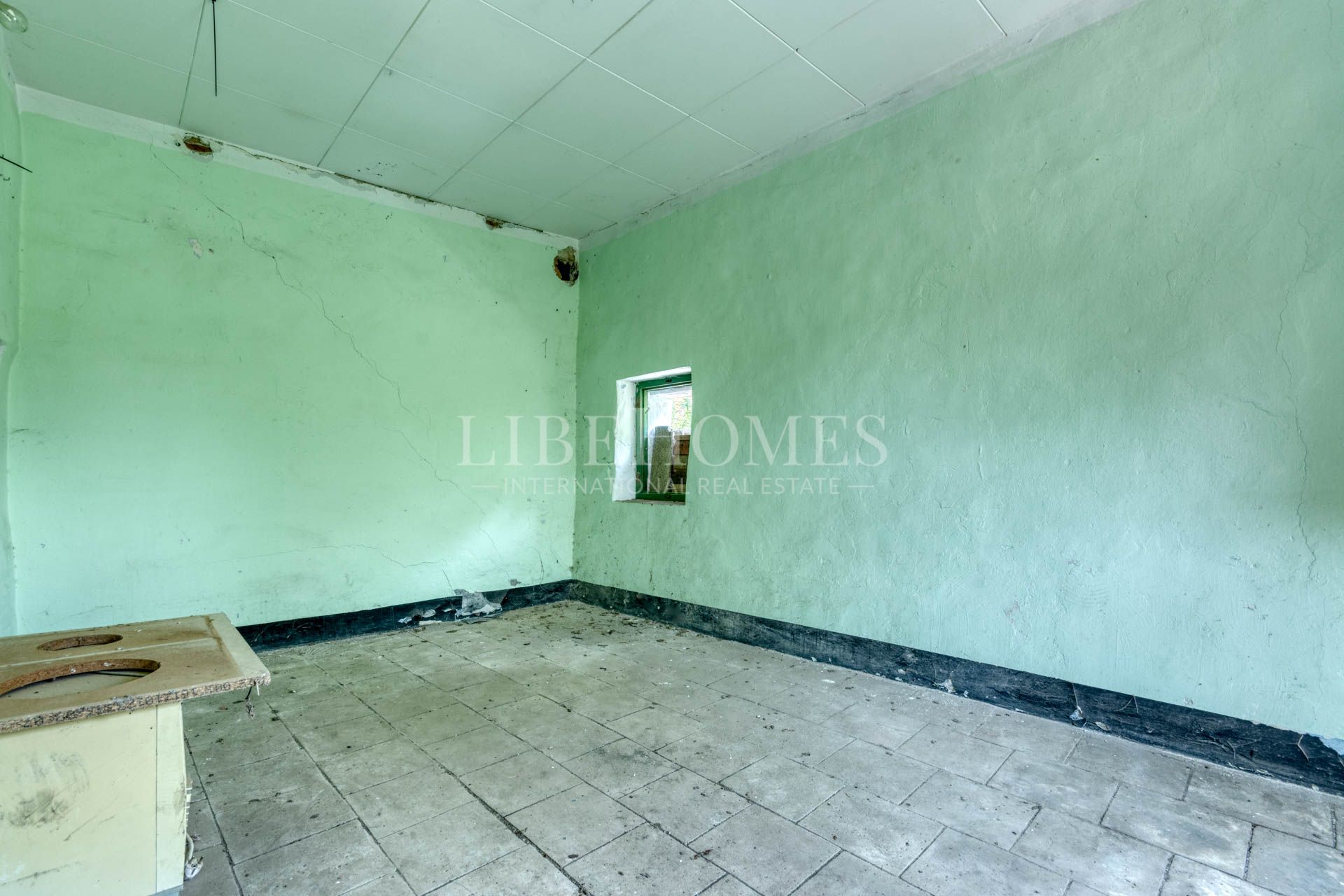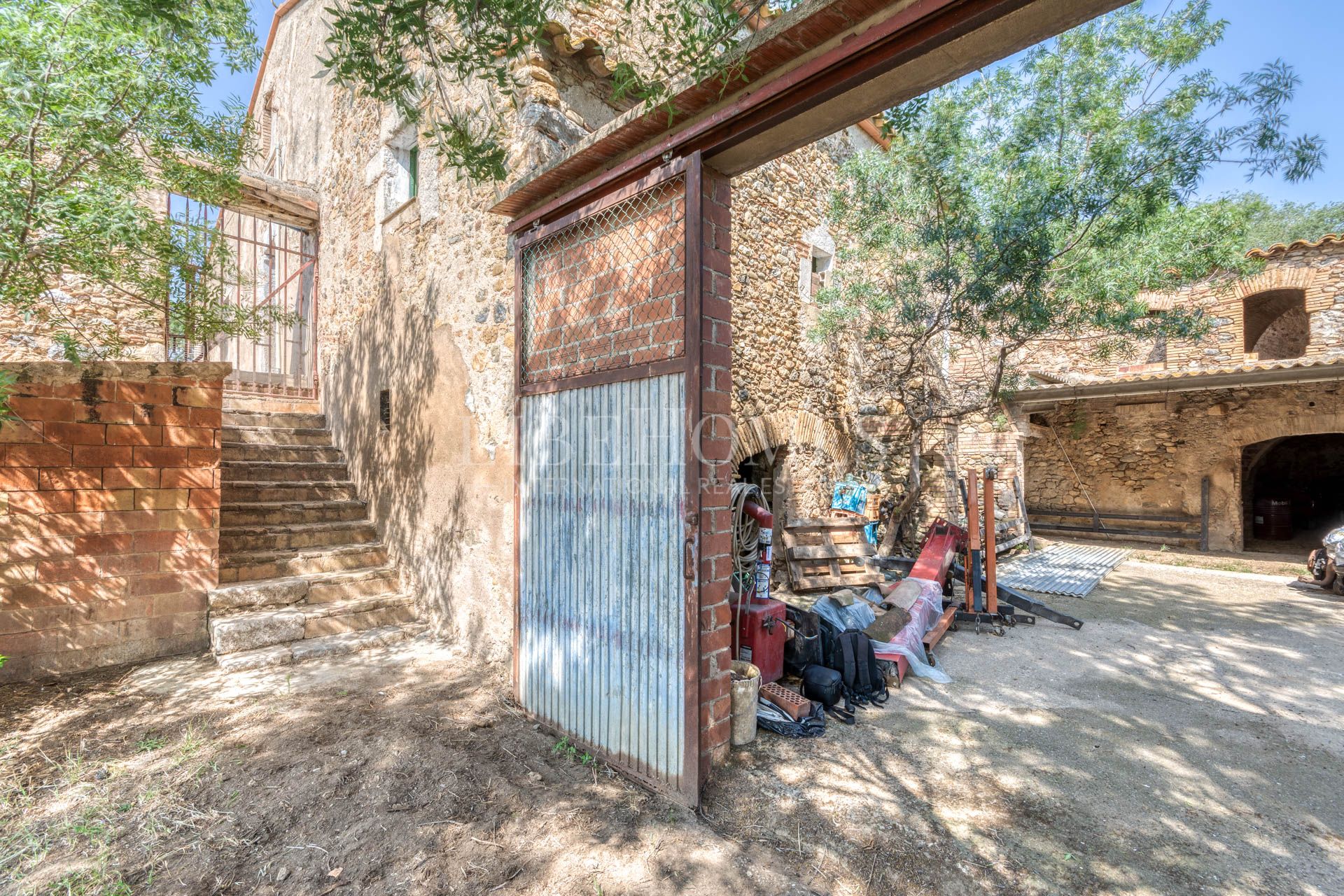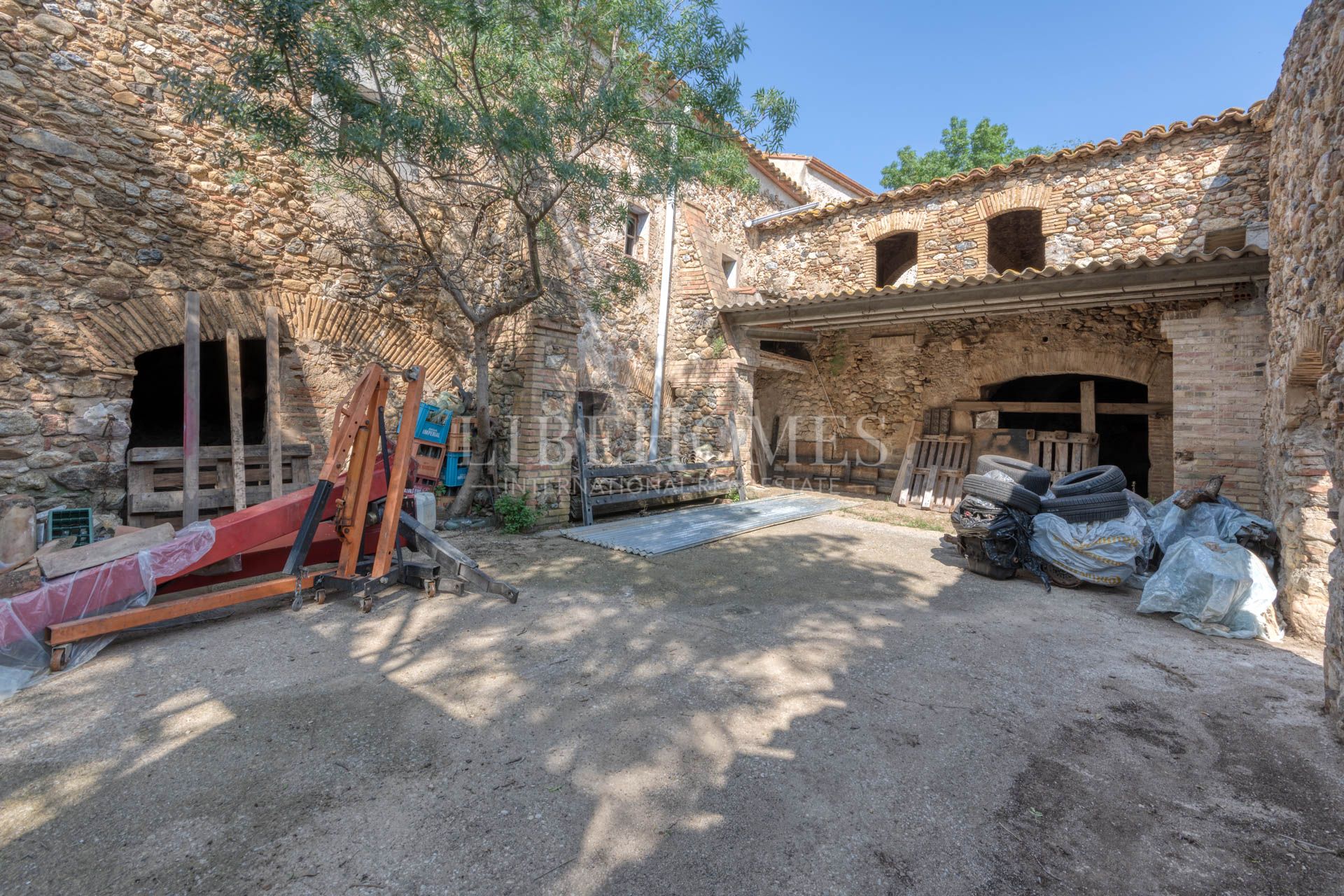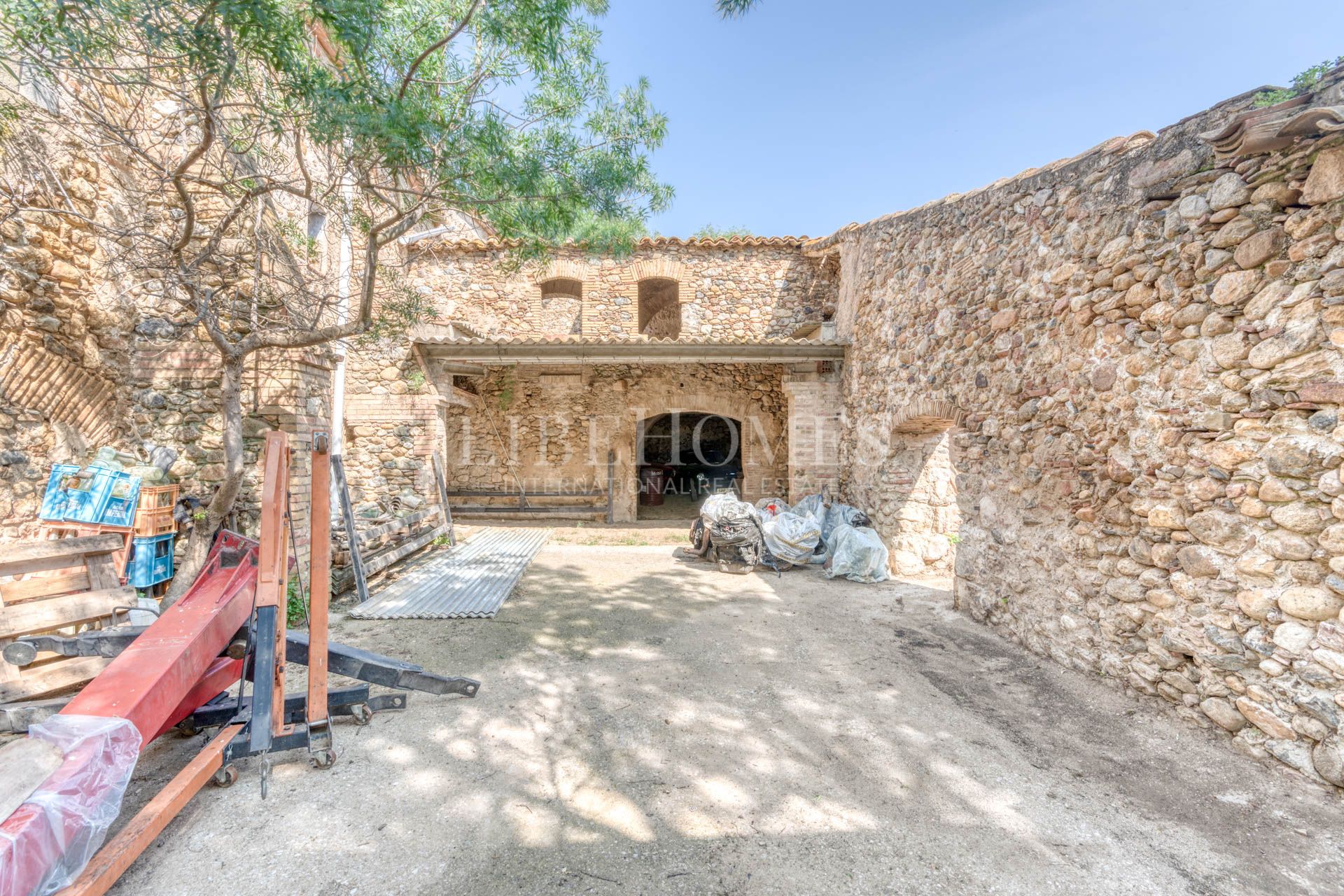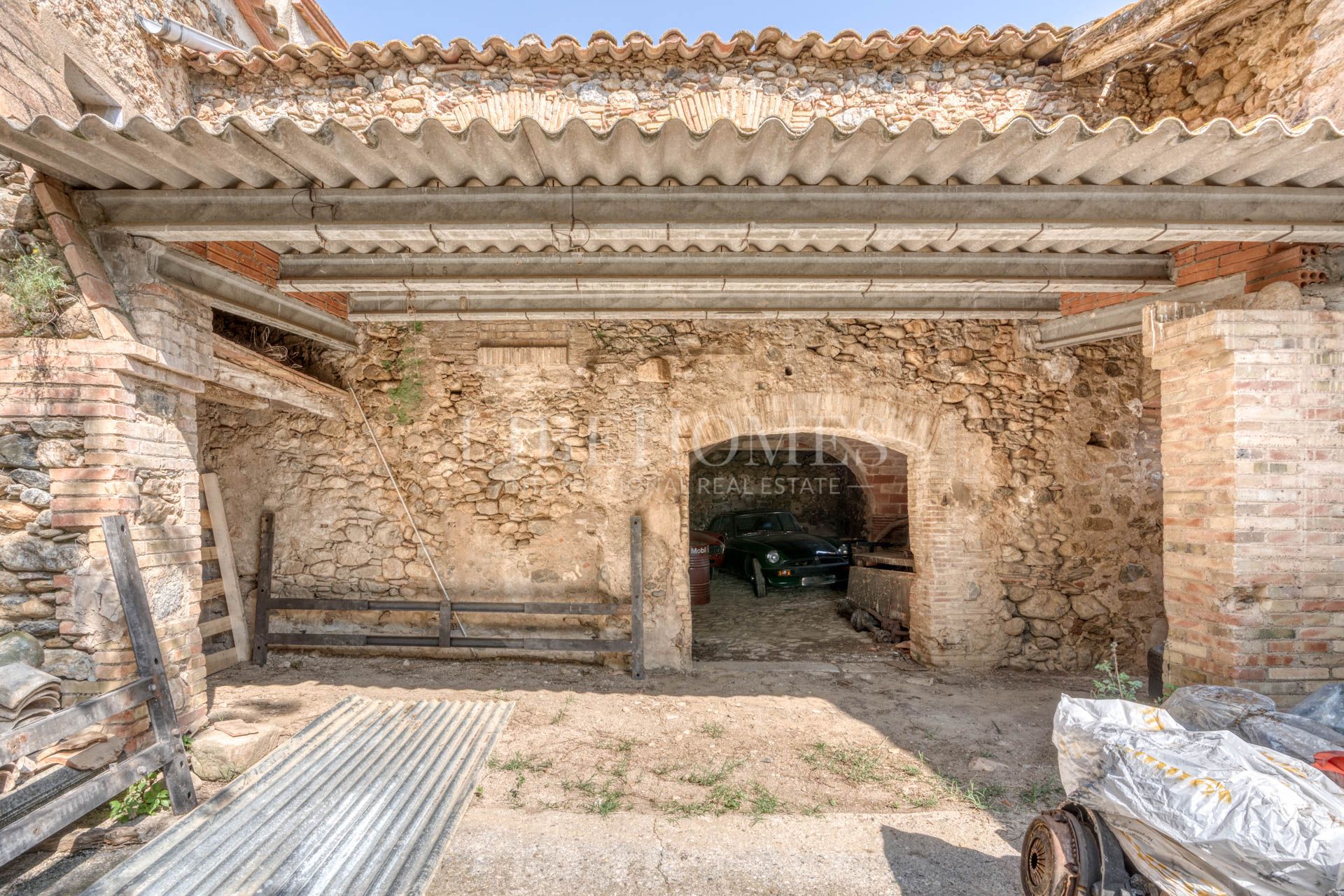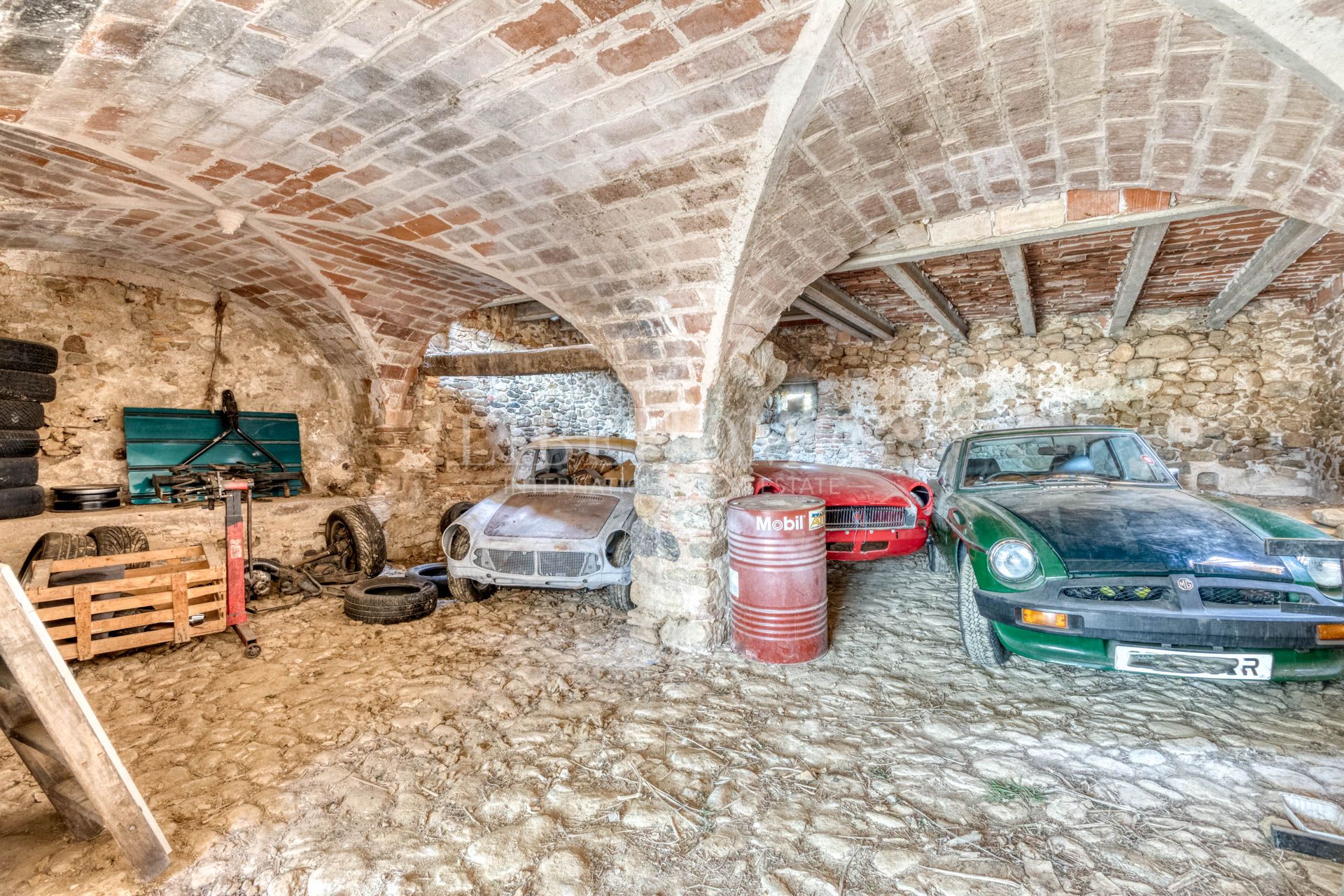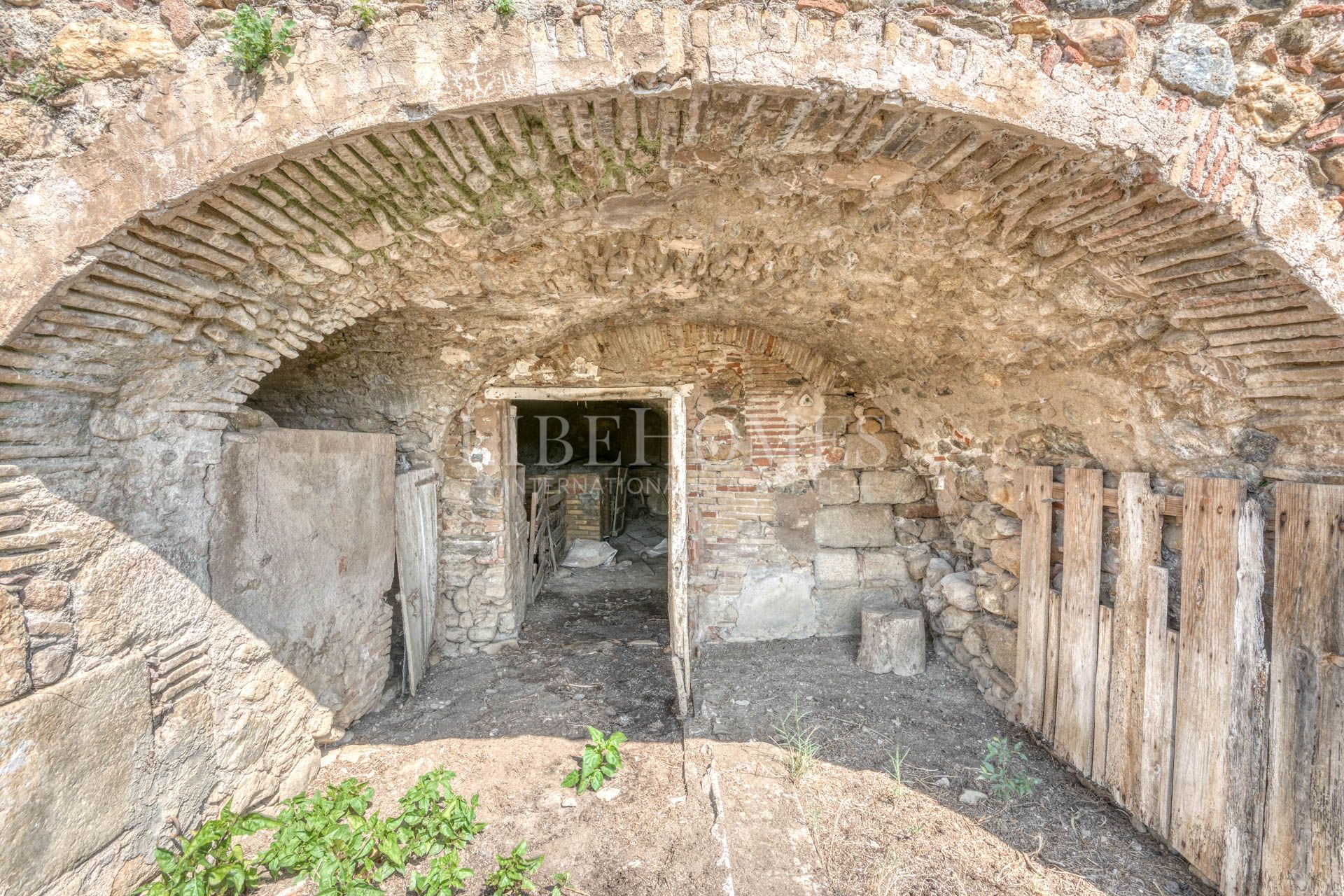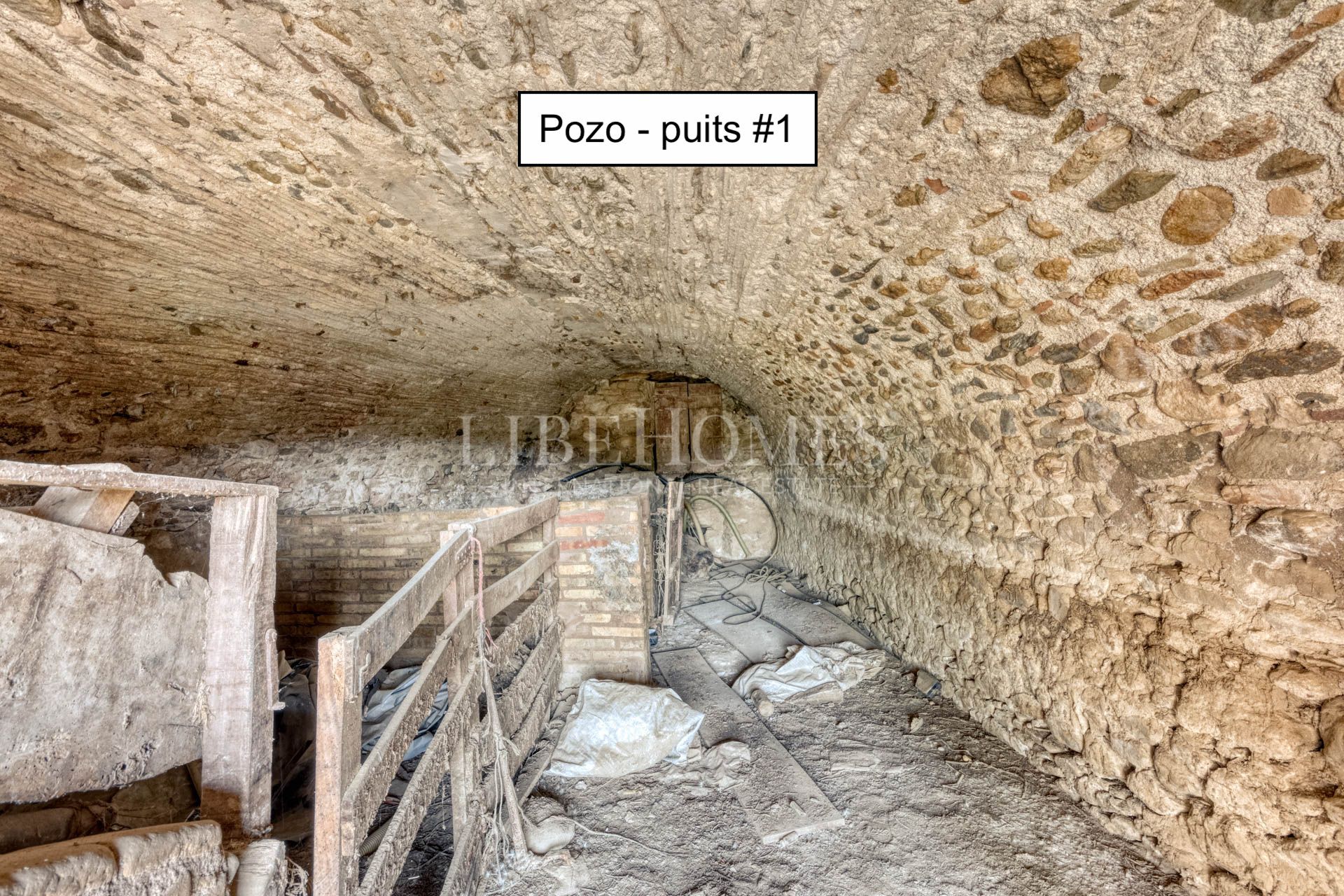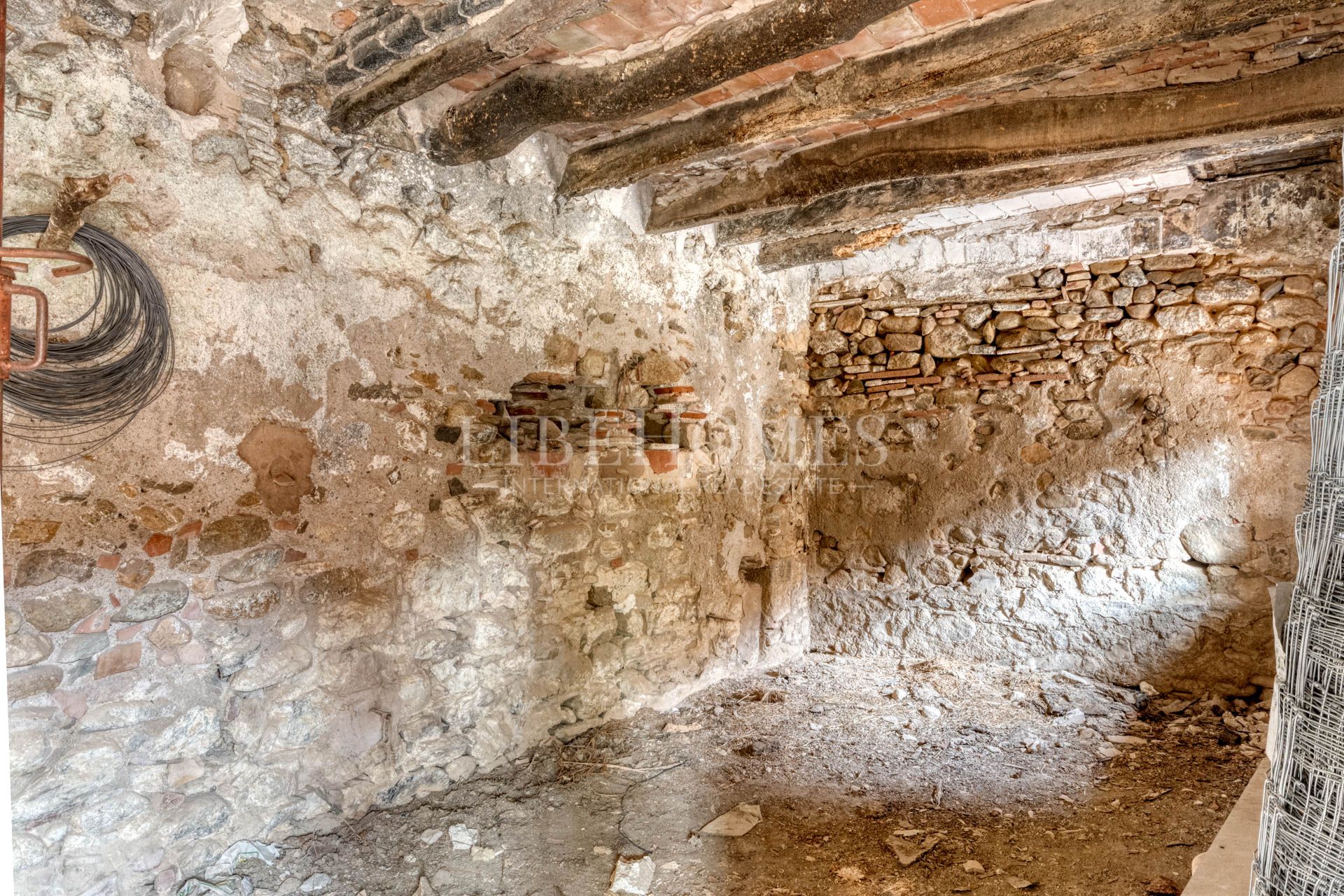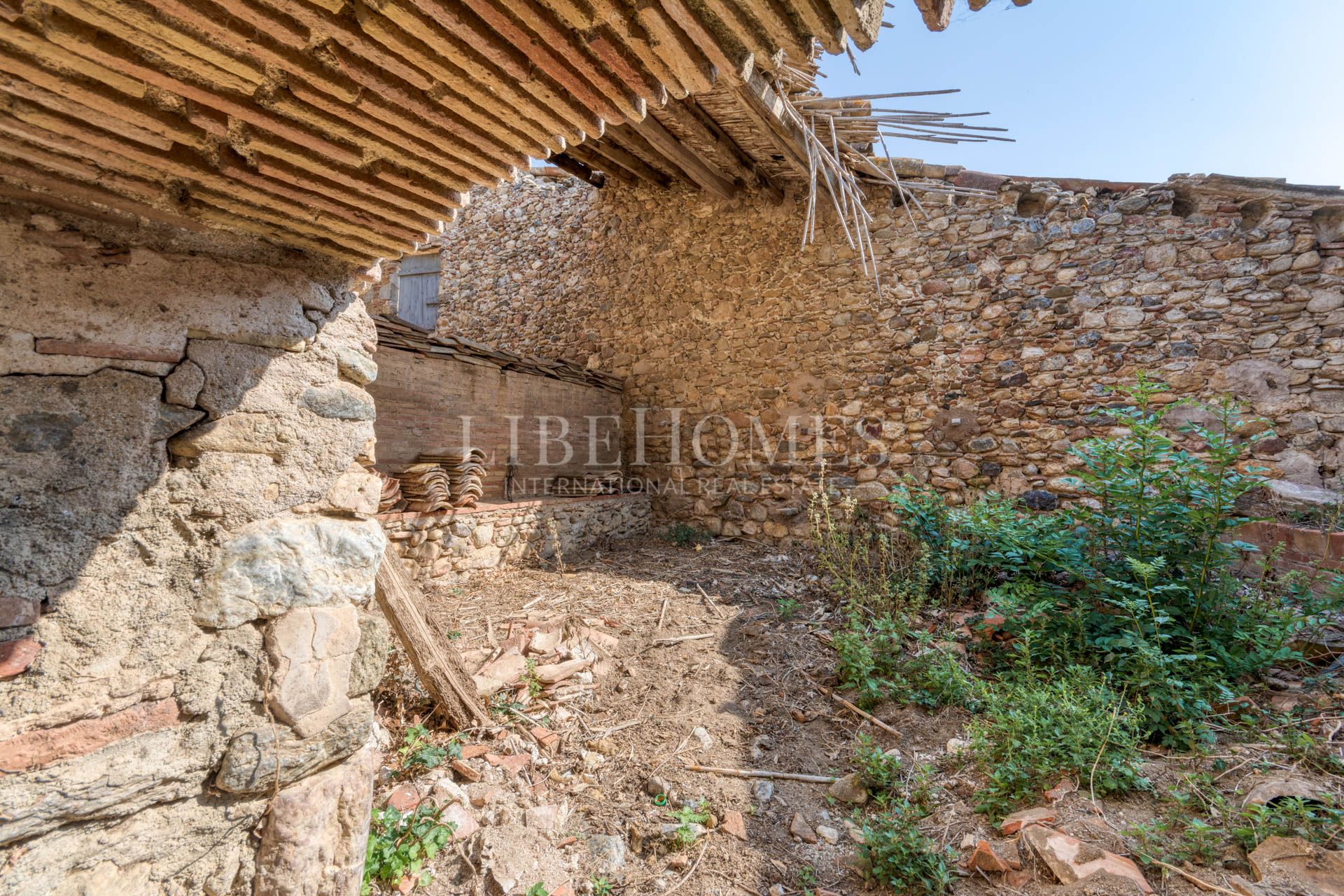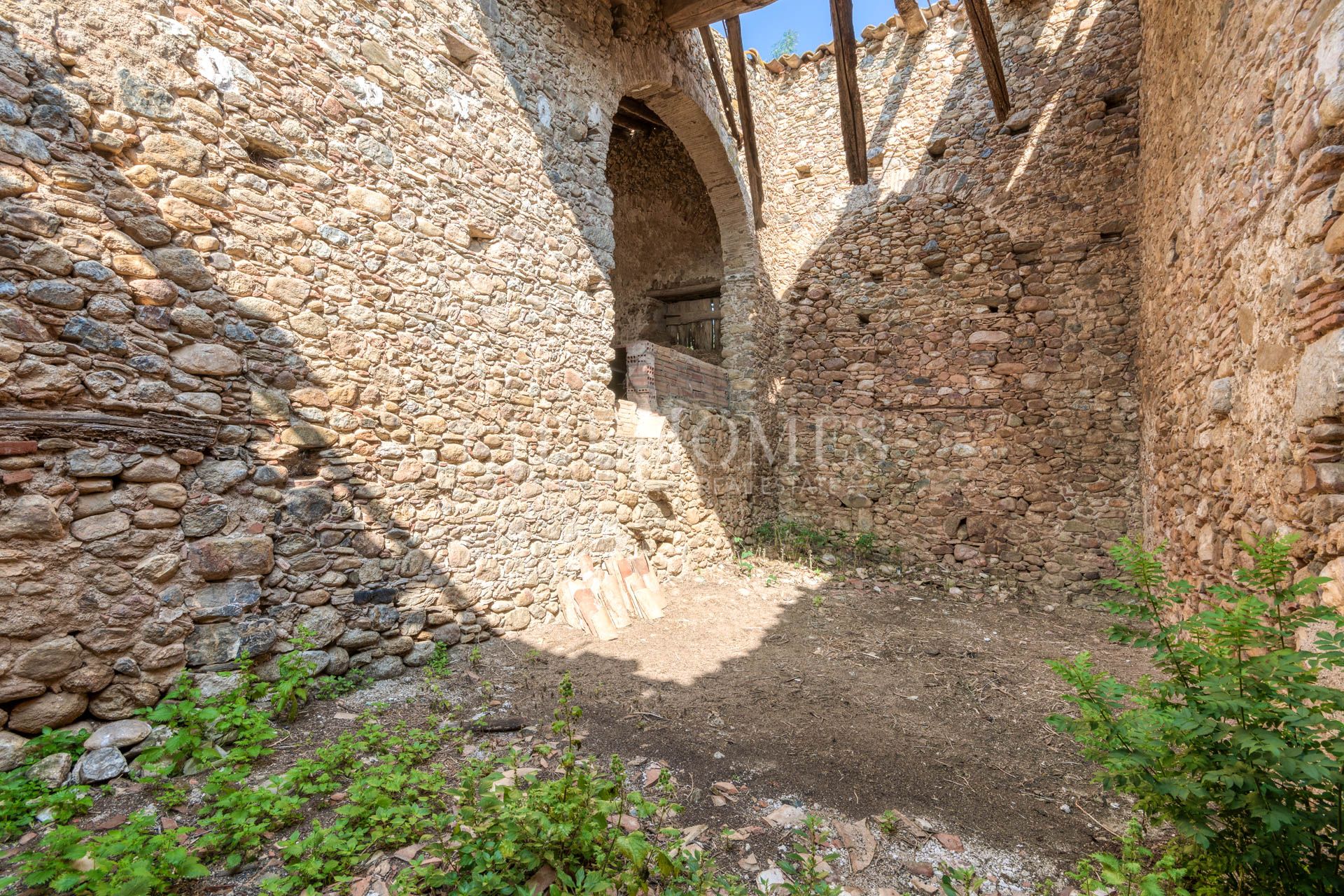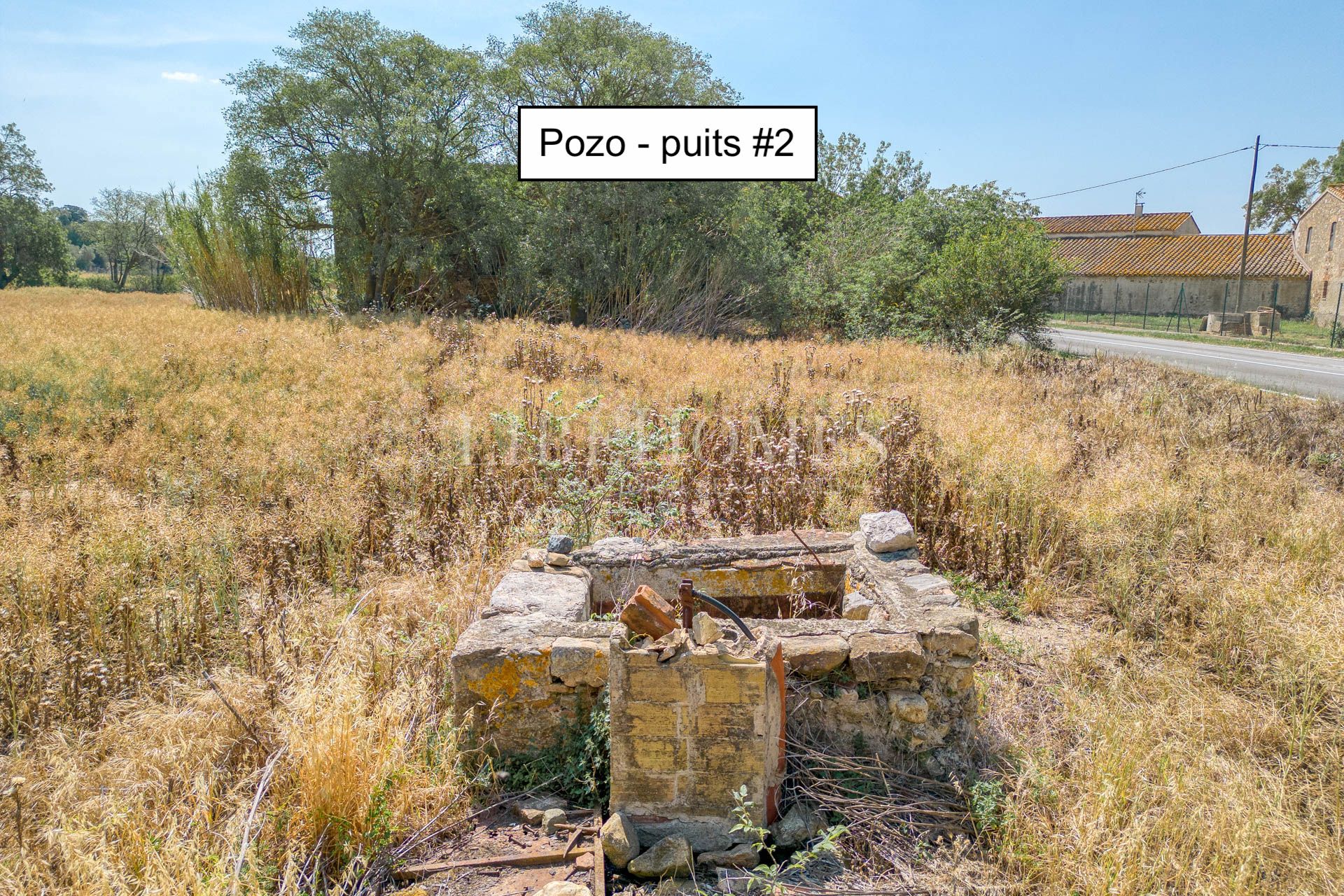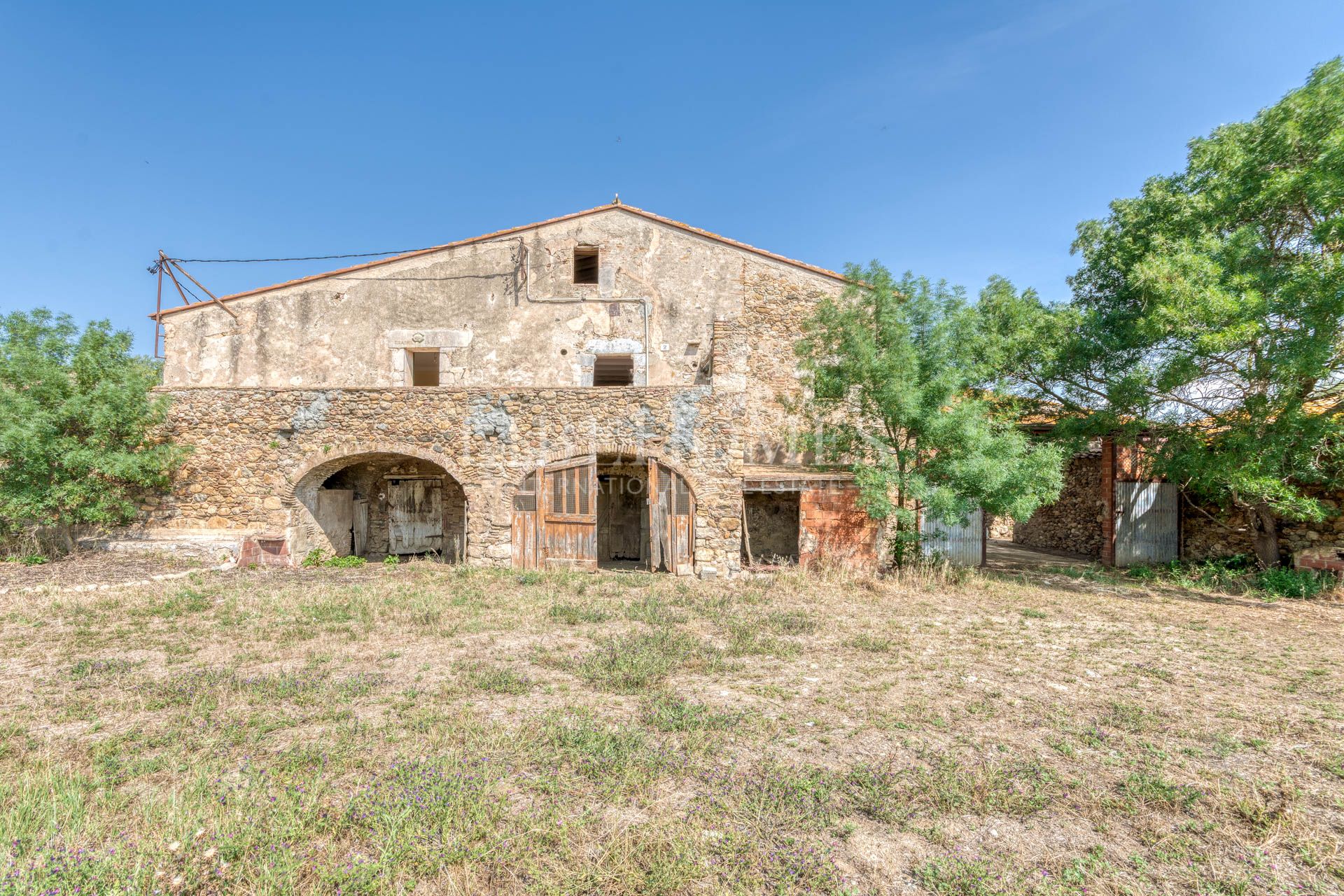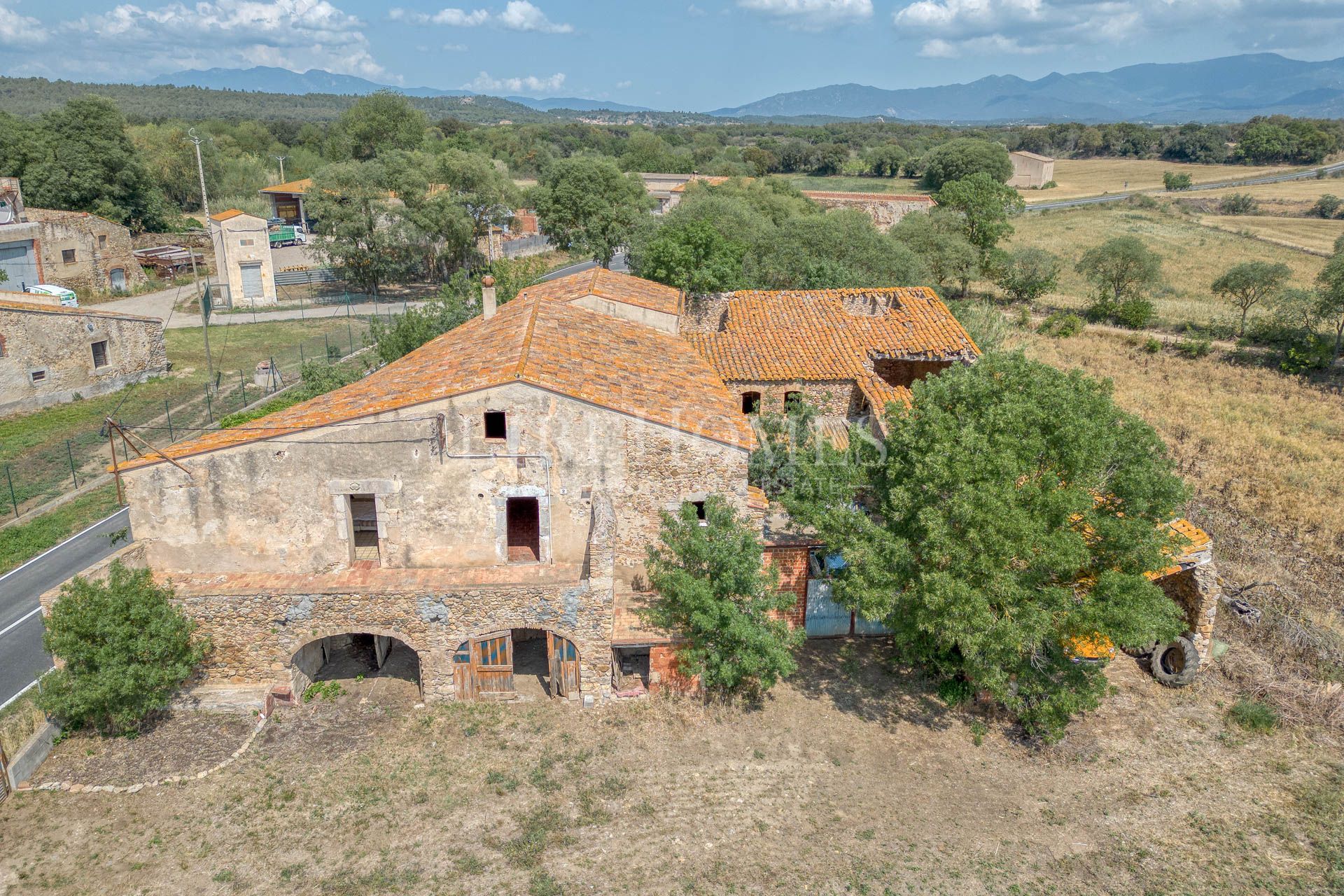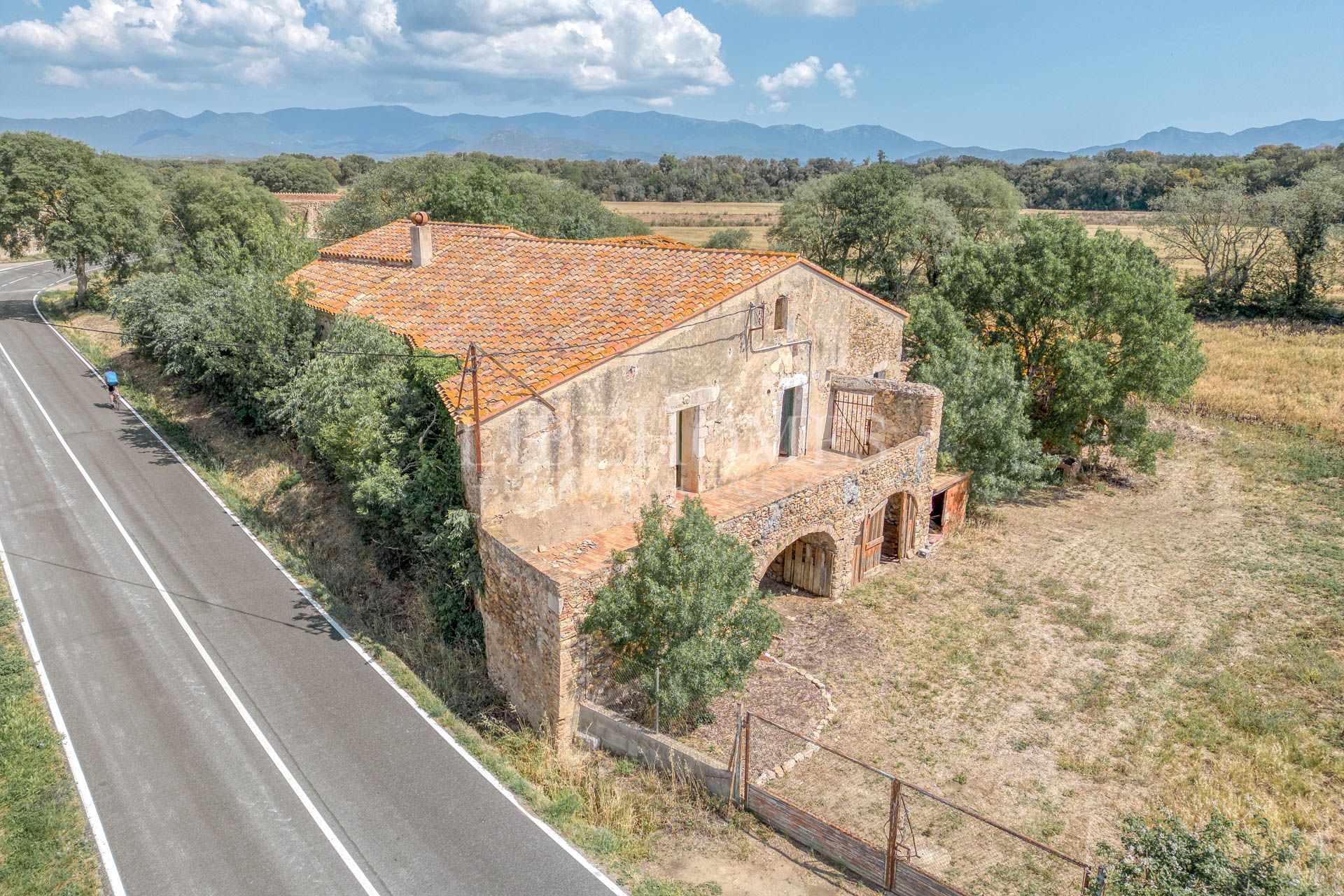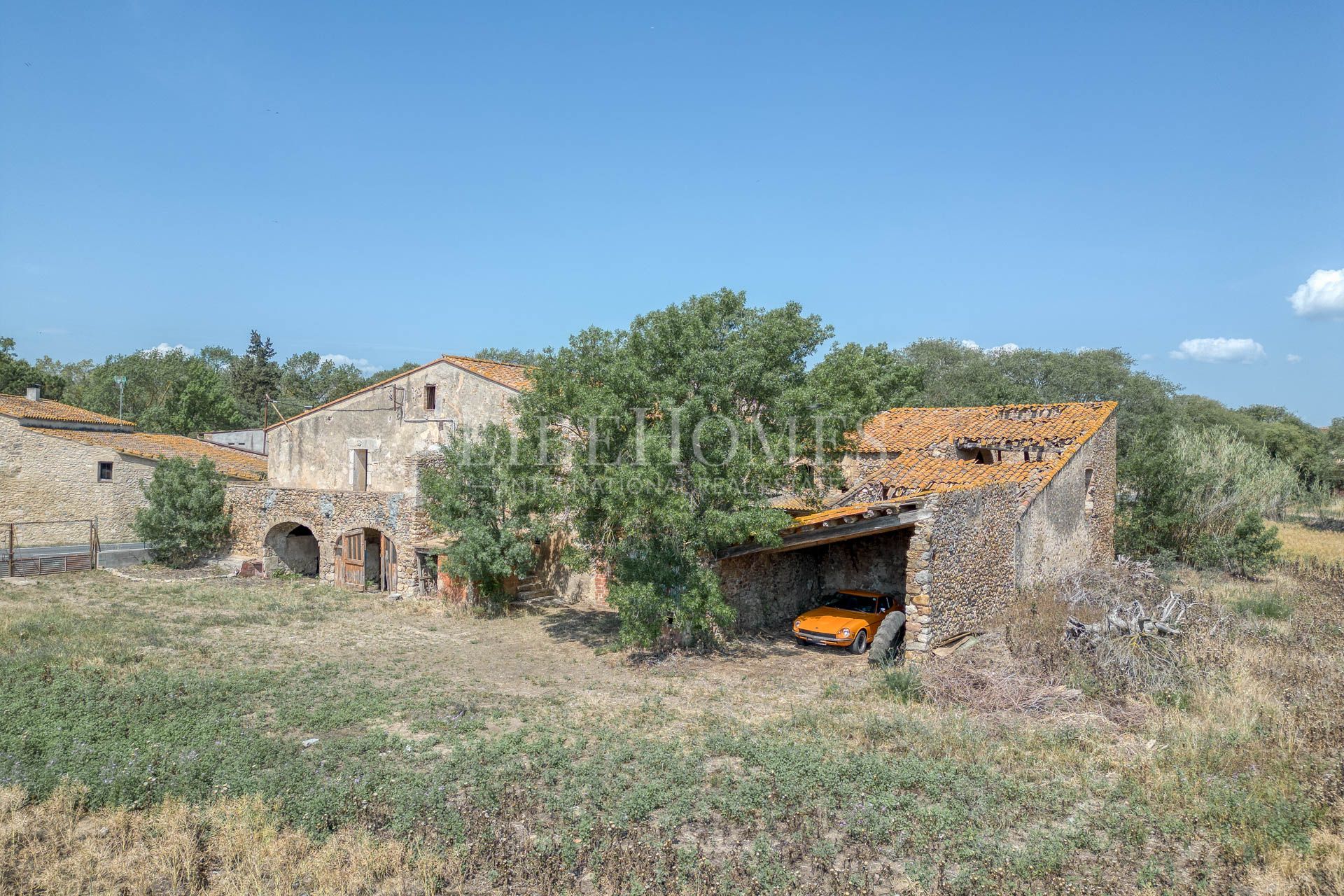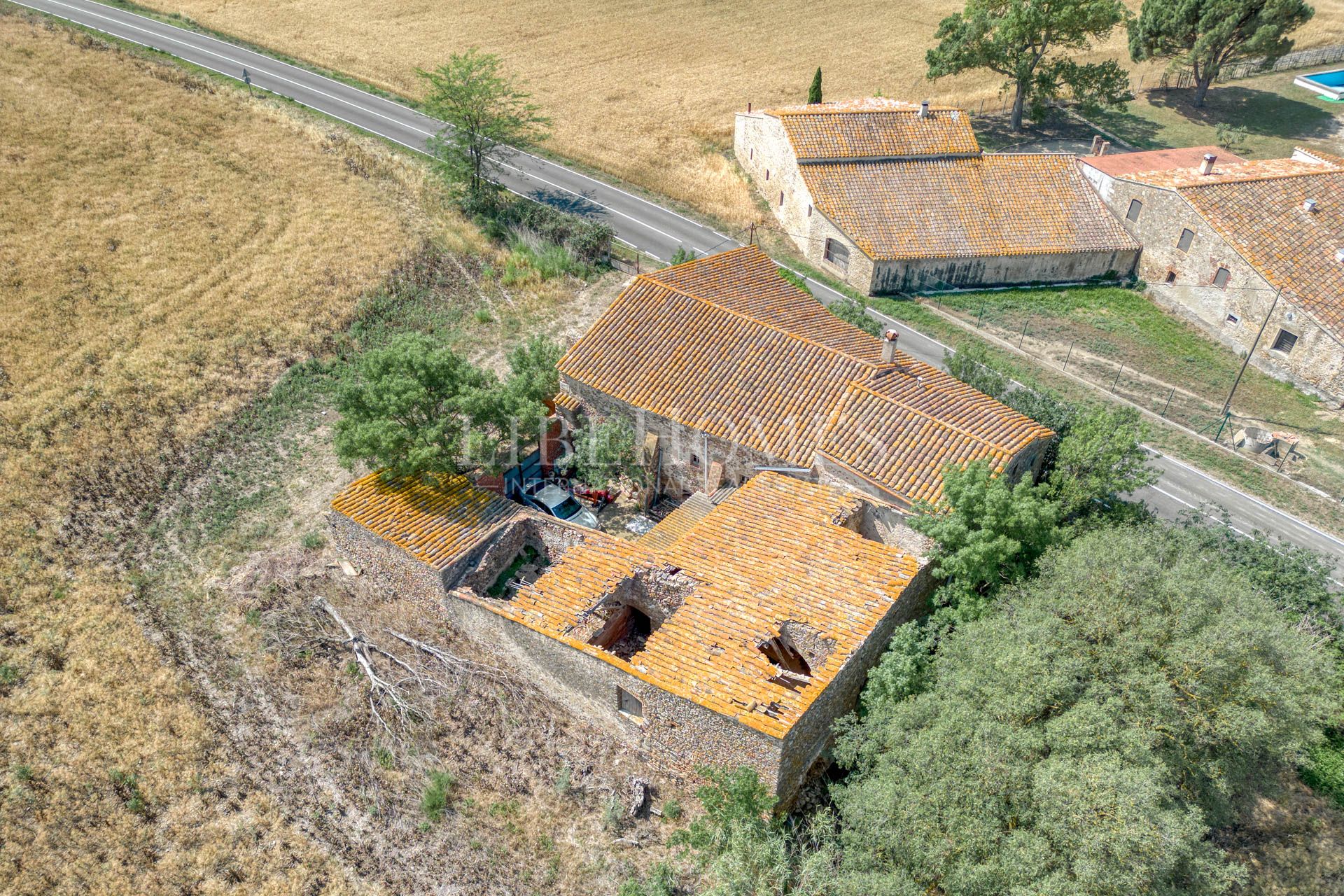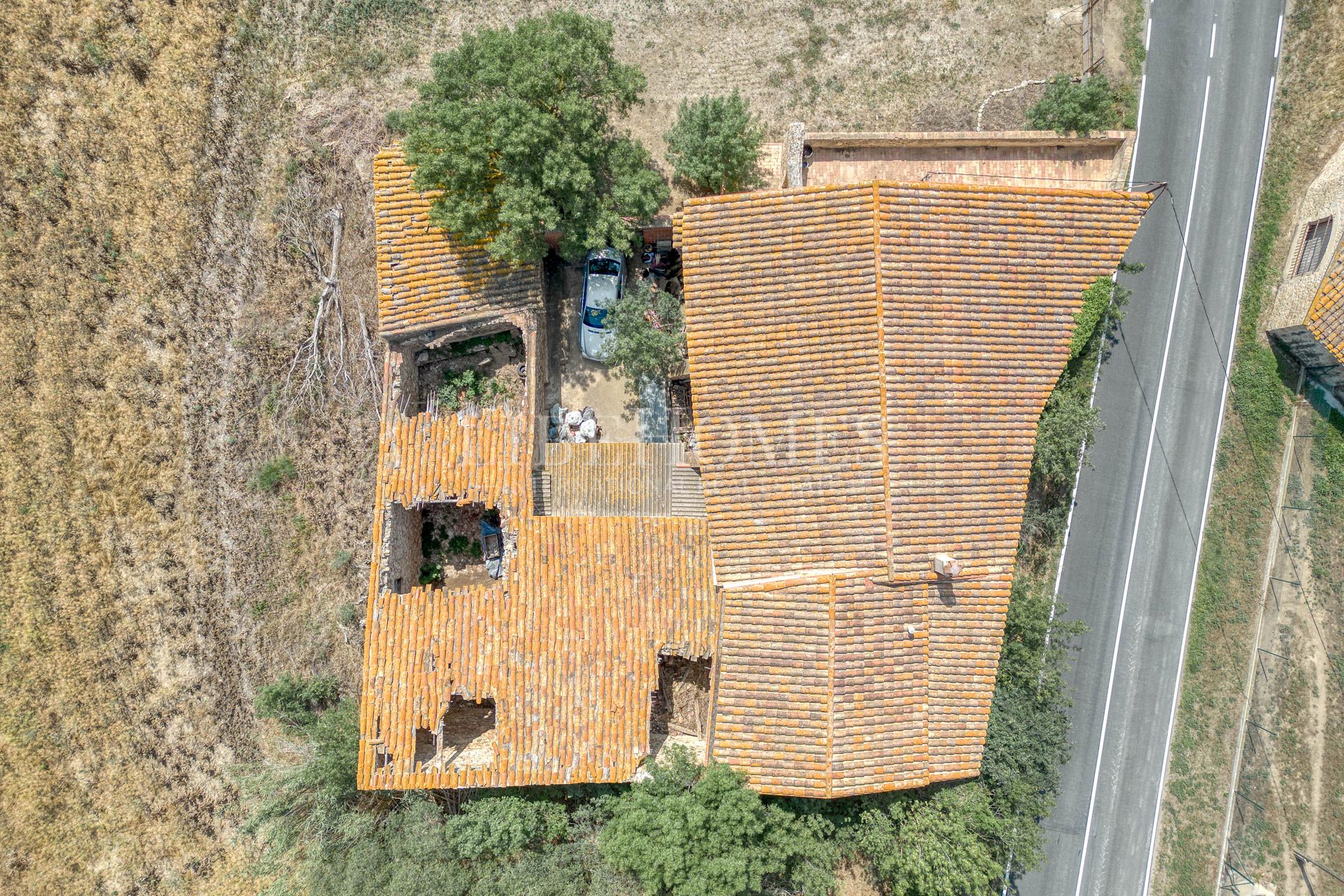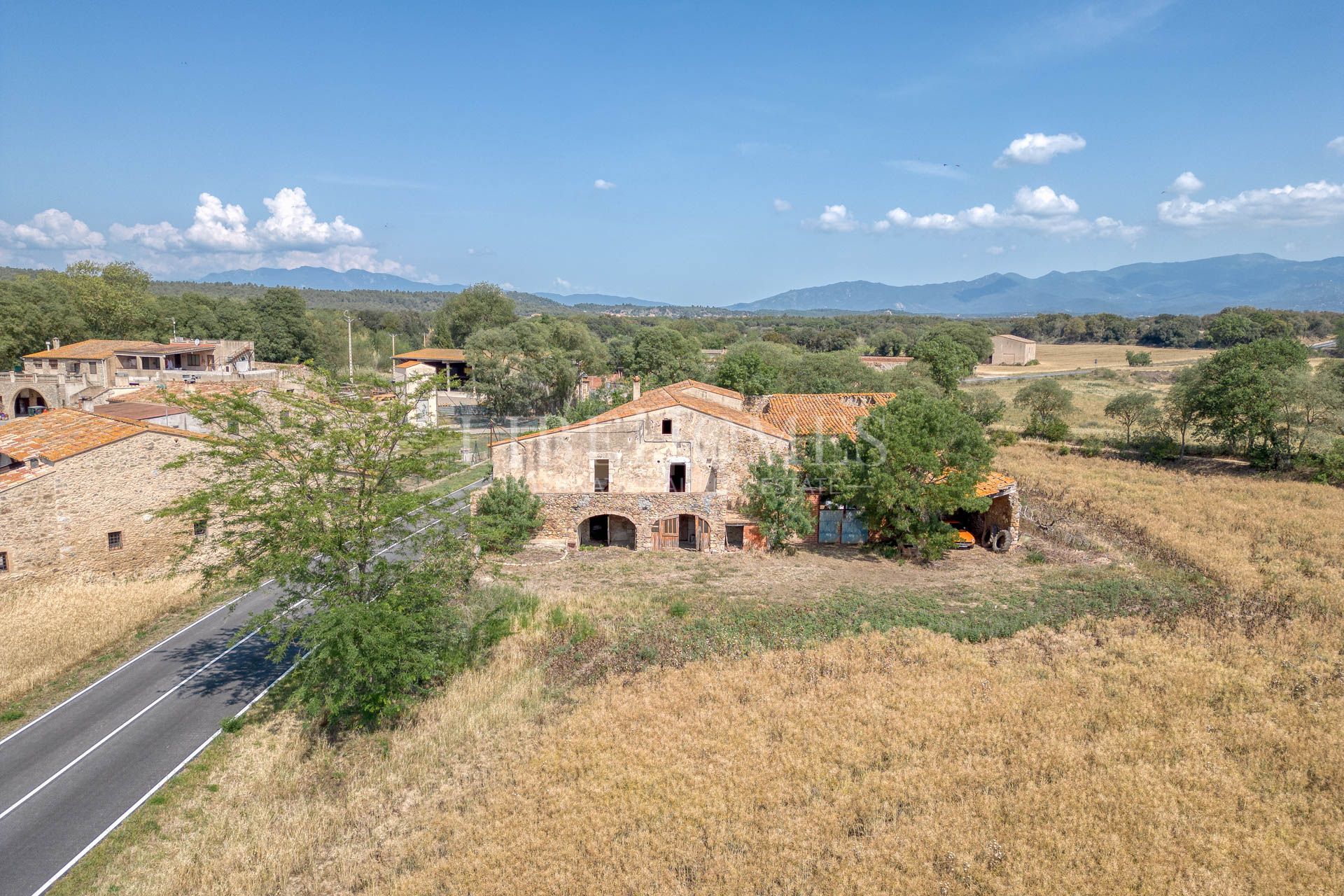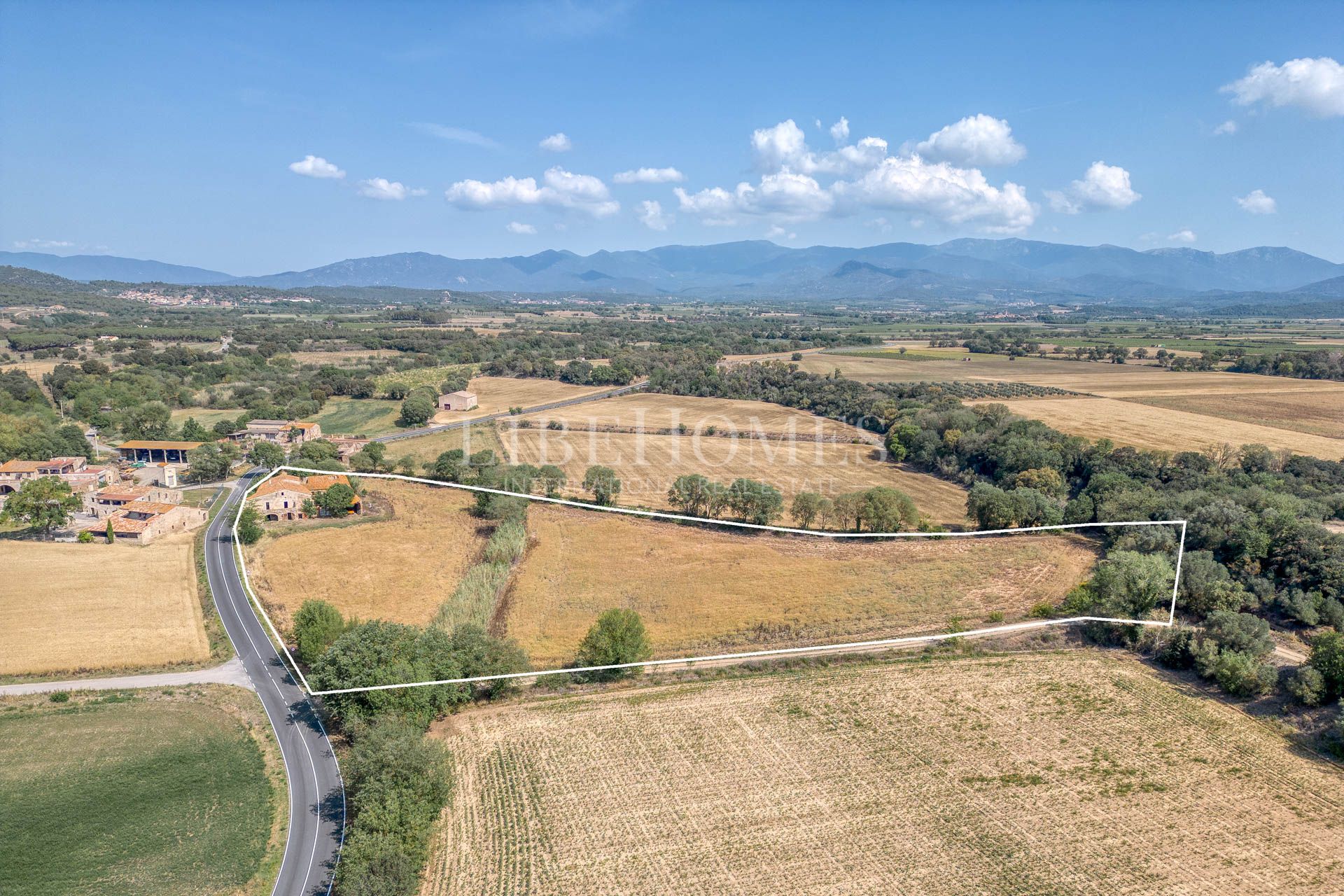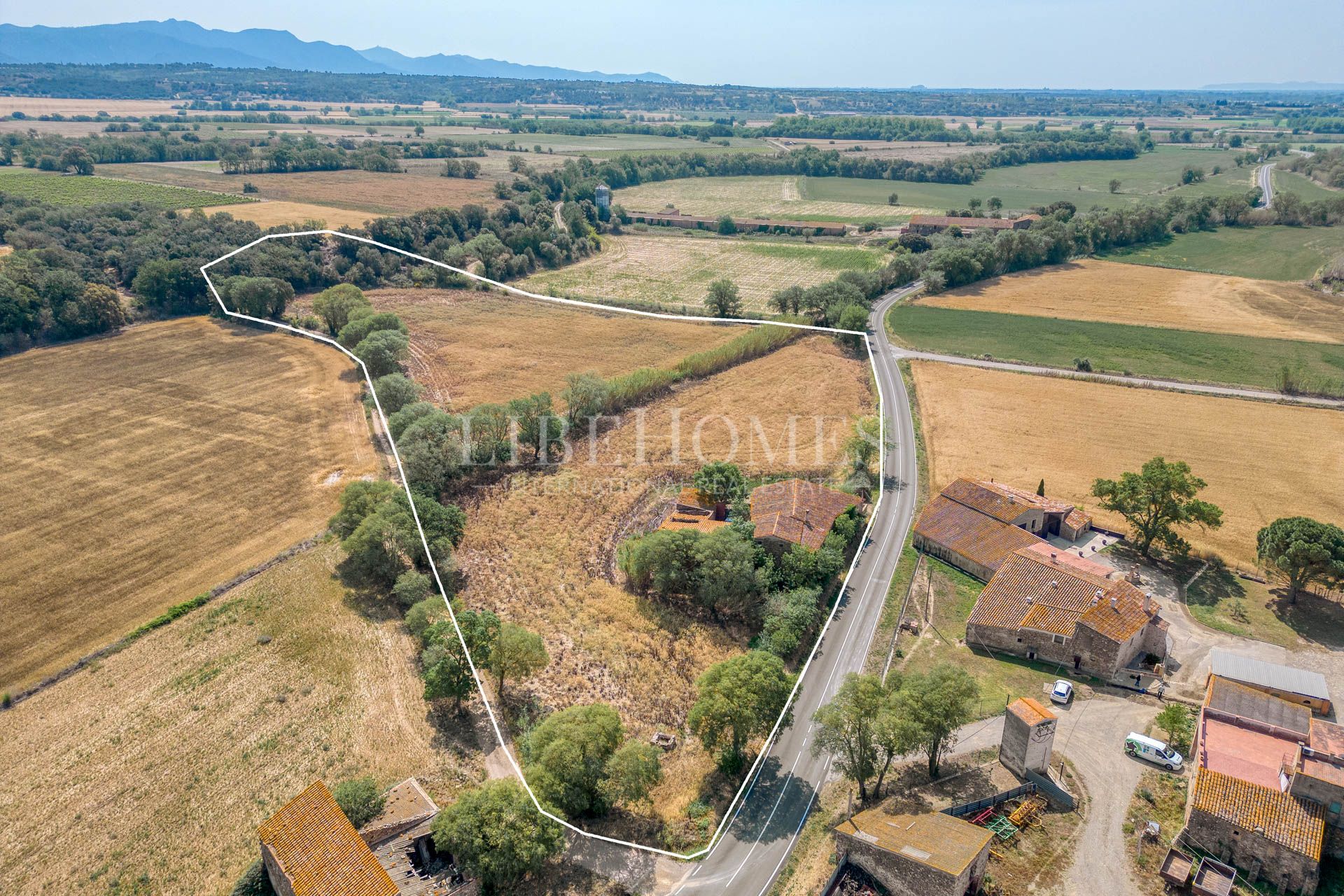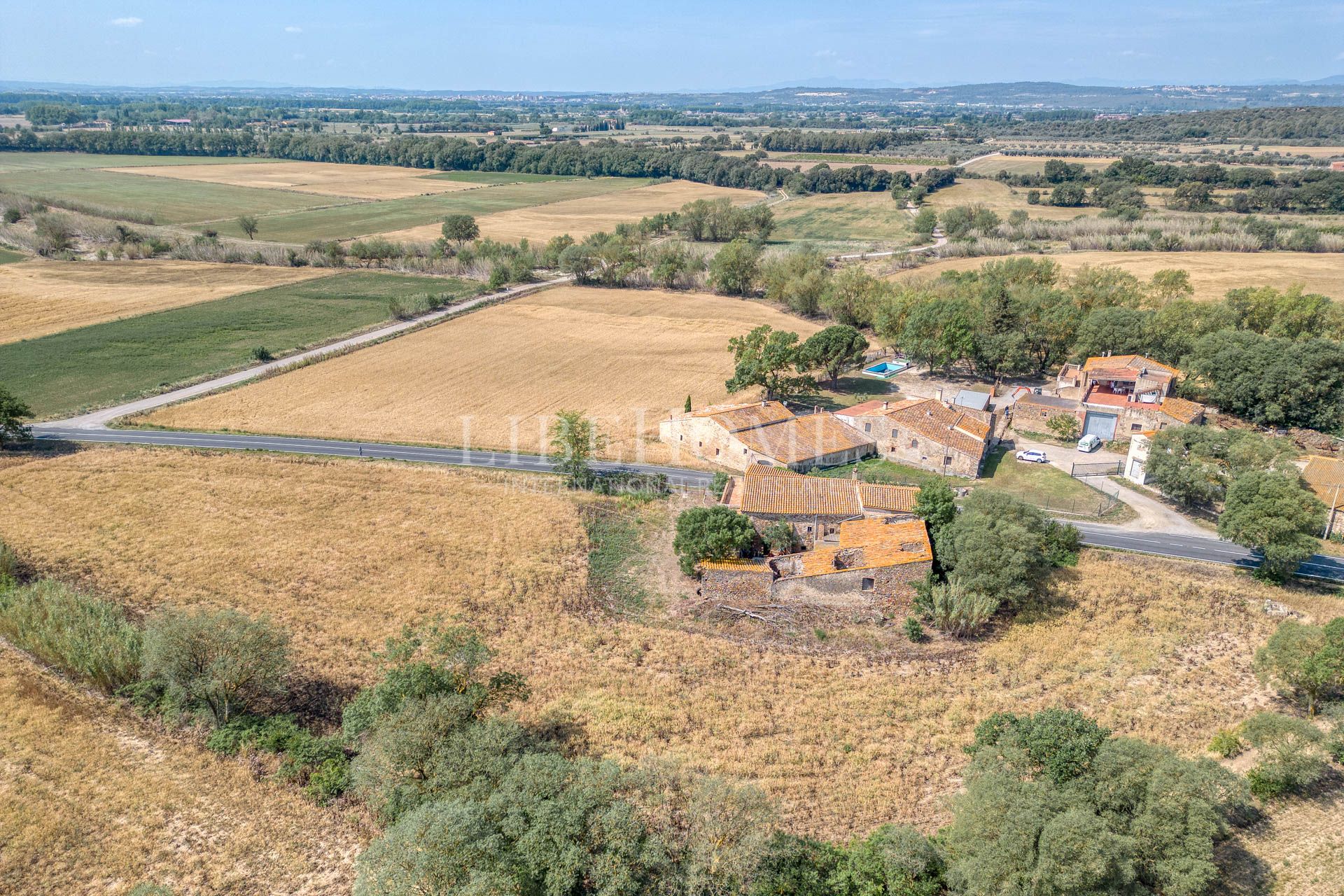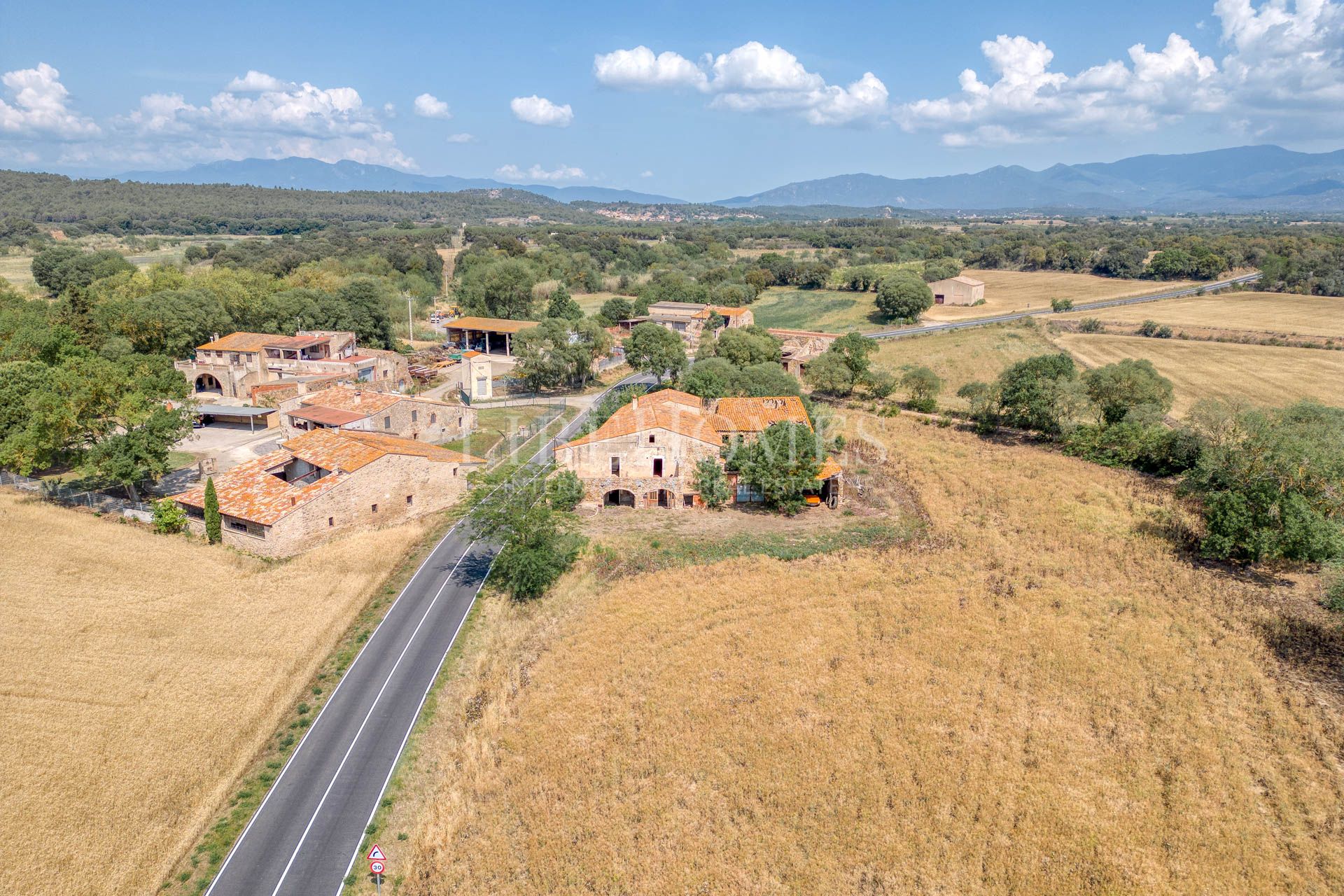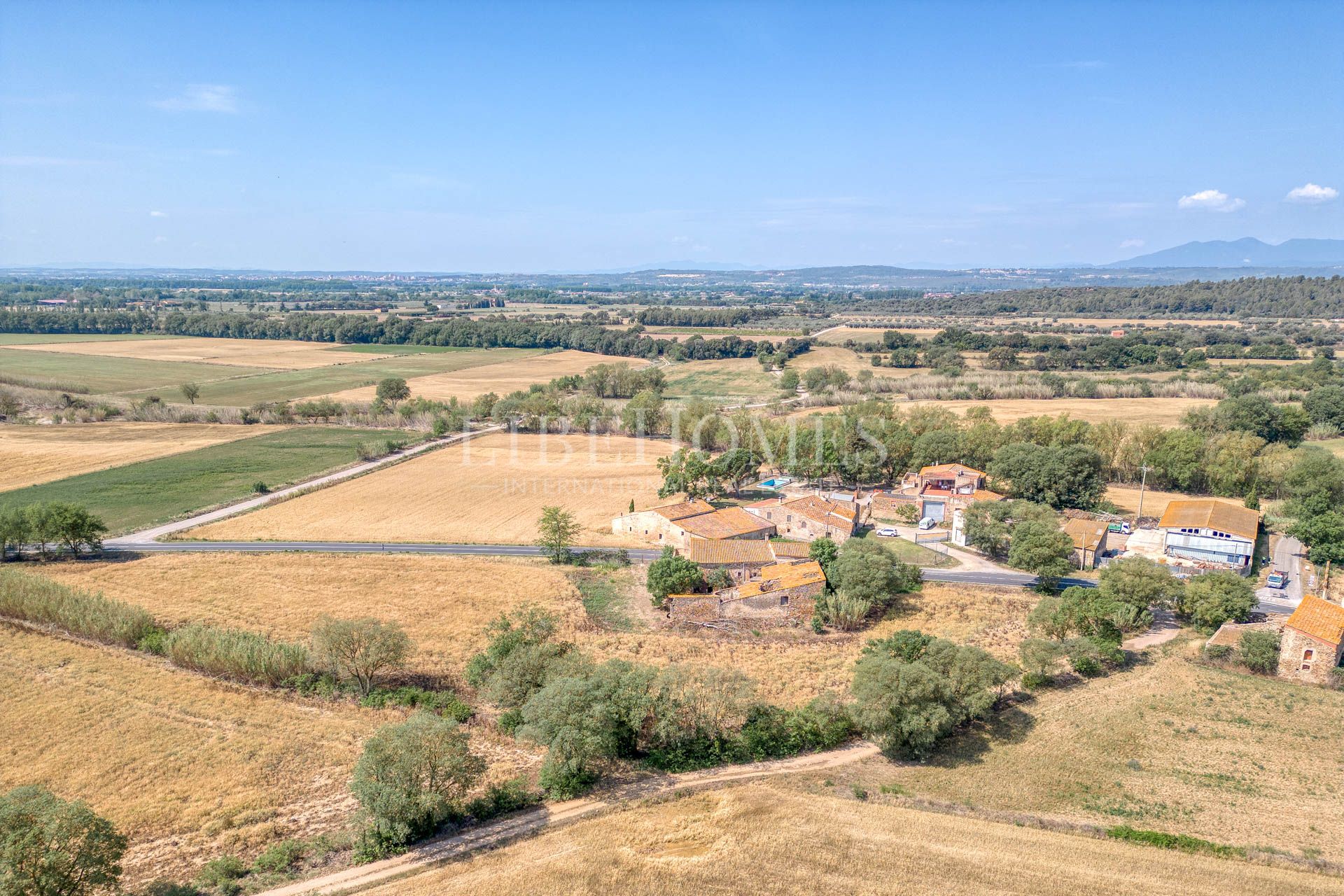 Property features
Close to town
Fireplace
Well
Storage room
Dining room
Living room
Country view
Panoramic view
Wine Cellar
Close to golf
Uncovered terrace
Renovation Needed
Property in Peralada
Contact Form