Rustic land in Torrox, possibility of 2 houses, beautiful sea views
Rustic land for sale in Torrox, with spectacular panoramic views of the sea and the charming village of Frigiliana. It consists of 6.4 hectares (64,600 m2). Located on the border with the municipality of Frigiliana (on the territories of Merliz and Haza Llana). Dry land.
Possibility of building up to 2 houses, provided the meeting of 2 urban conditions:
- Divide the land in 2 parts, so that each one is at least 25,000 m2 (1 house is allowed for every 25,000 m2).
If you only want 1 house, you can always sell the second lot…
- Using the land acquired for agricultural exploitation. It is ideal for organic farming.
Currently the land is basically an olive grove, although it is also ideal for growing almonds, pistachios, mangoes, vineyards… The plot has access to a community well, being a member of the Sociedad Agraria de Transformación (S.A.T.) of Barranco del Puerto – Río Seco (Nerja); It is entitled to 2 hours of water every 8 days approximately, at a rate of 14,800 liters / hour, according to the Southern Hydrographic Confederation.
Building conditions according to urban regulations:
In buildings or facilities that are related to the nature and in those intended for family housing, the building conditions will be the following: – Building typology: Detached building. – Minimum plot: 25,000 m2. – Minimum distance between buildings: 50 meters – Minimum distance to private boundaries: 20 meters – Minimum distance to public boundaries: 3 meters – Maximum height of the building: 7 meters (except accessories such as silos, tanks, mills, etc., which for their proper function
required higher height). – Maximum number of floors: Ground floor + first floor (2 floors in total) – Maximum buildable area: 0.01 m2 / m2, both for agricultural exploitation and for housing.
This means that 2 detached houses could be built, each of them between 260 m2 and 320 m2 (although the cadastre shows 52,582 m2 of land, our private measurement with an architect shows 64,600 m2).
We have the municipality's regulations available.
See our video to better appreciate the magnificent views of the sea, the mountains, valleys, hills, and the beautiful town of Frigiliana.
Ground distances: – 2.7 kms to the beach, in a straight line – 2.5 km to the town of Nerja (and 20 minutes drive to the beach of Nerja) – 2.5 kms to the village of Frigiliana – 3.5 km to the village of Torrox, and 4.5 km to Torrox Costa (25 mns drive to the beach of Torrox)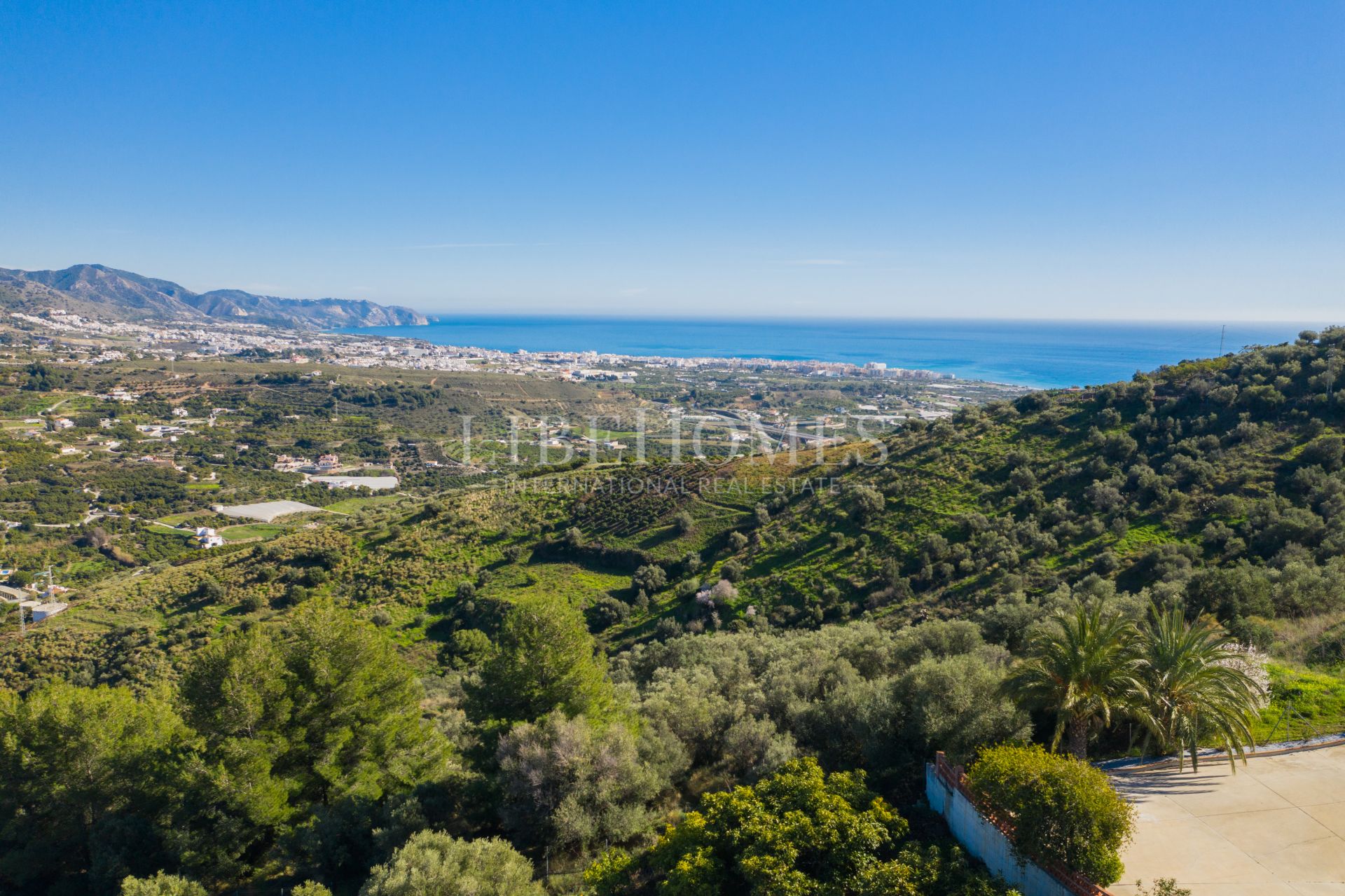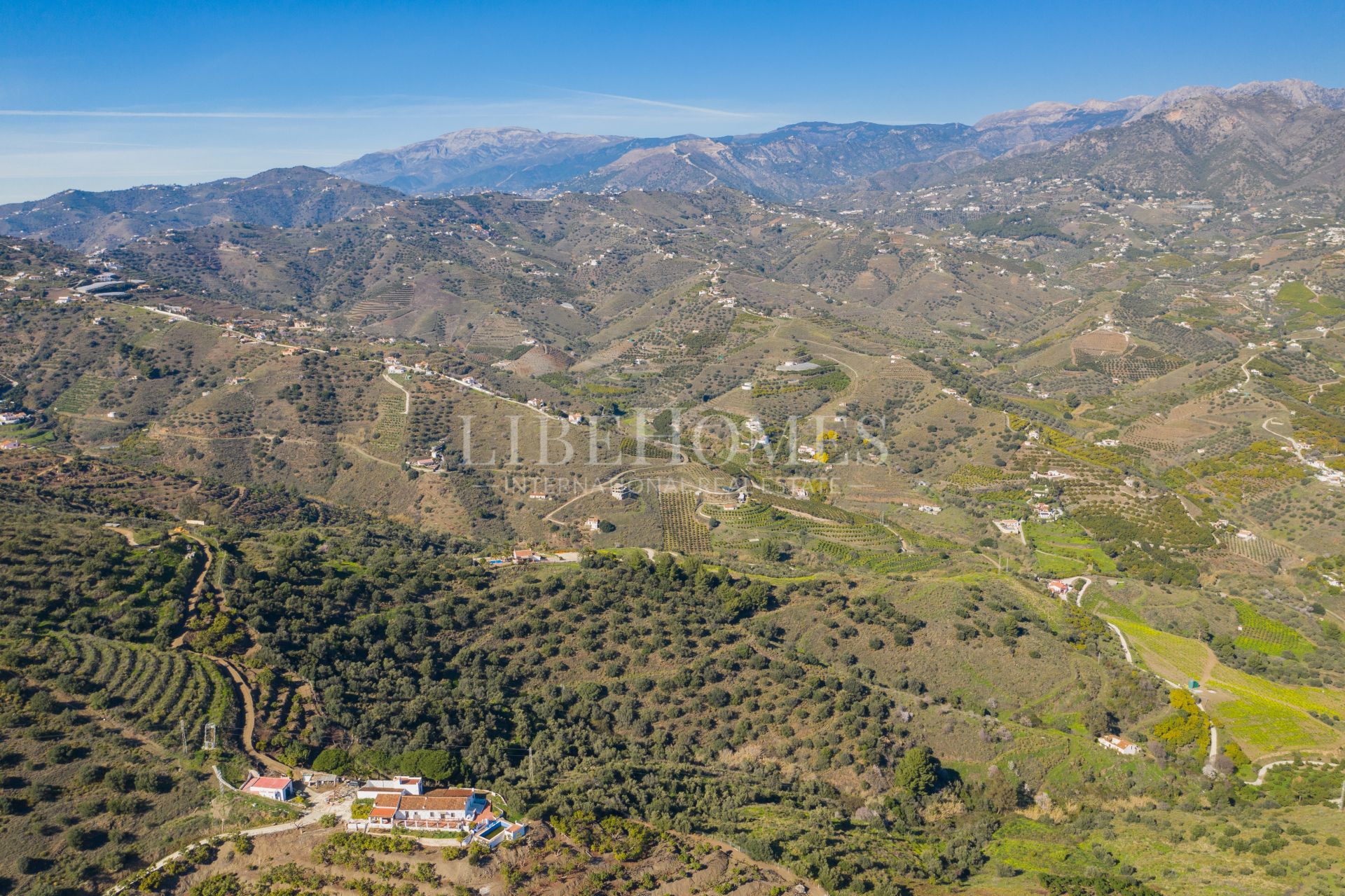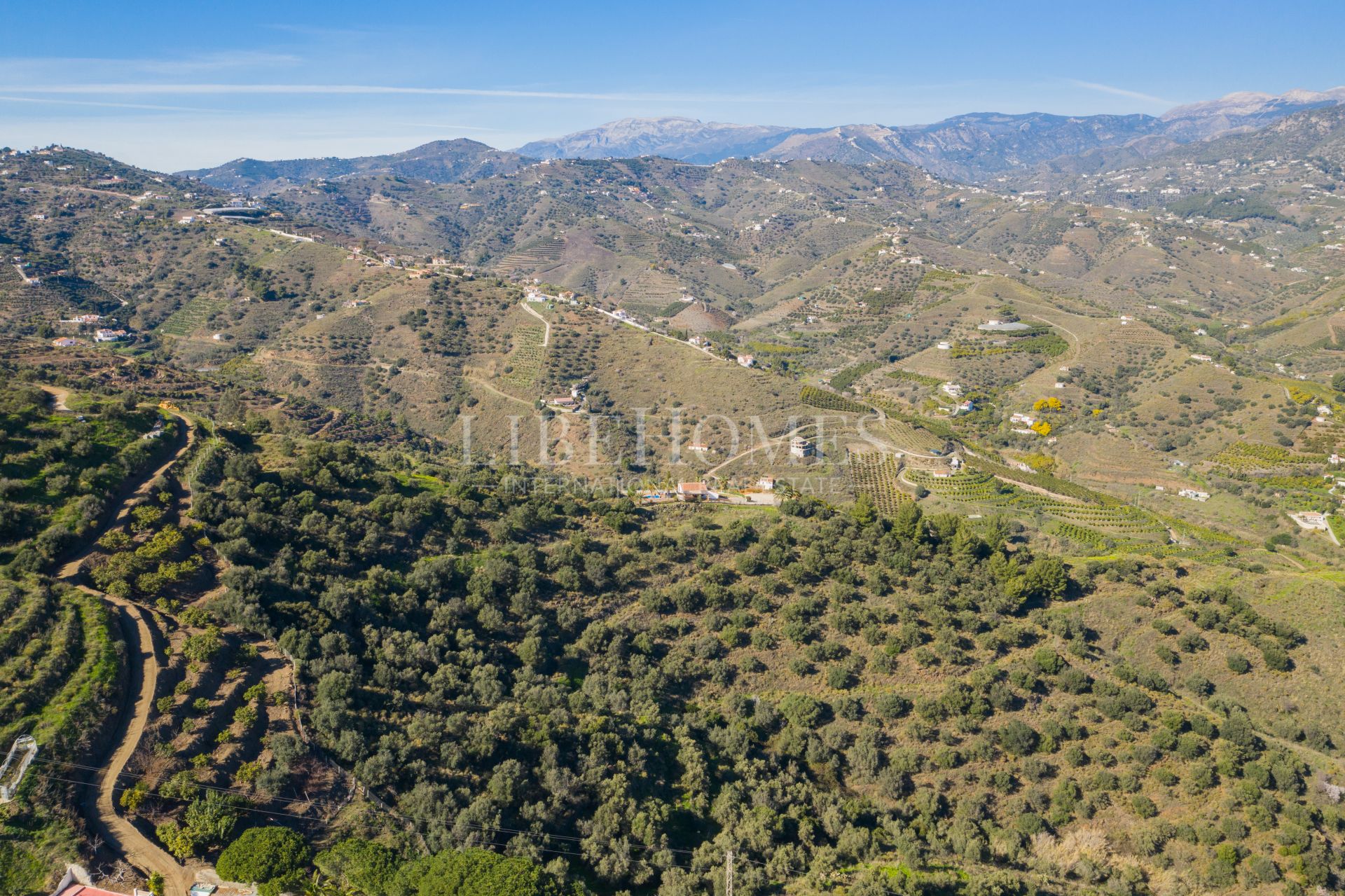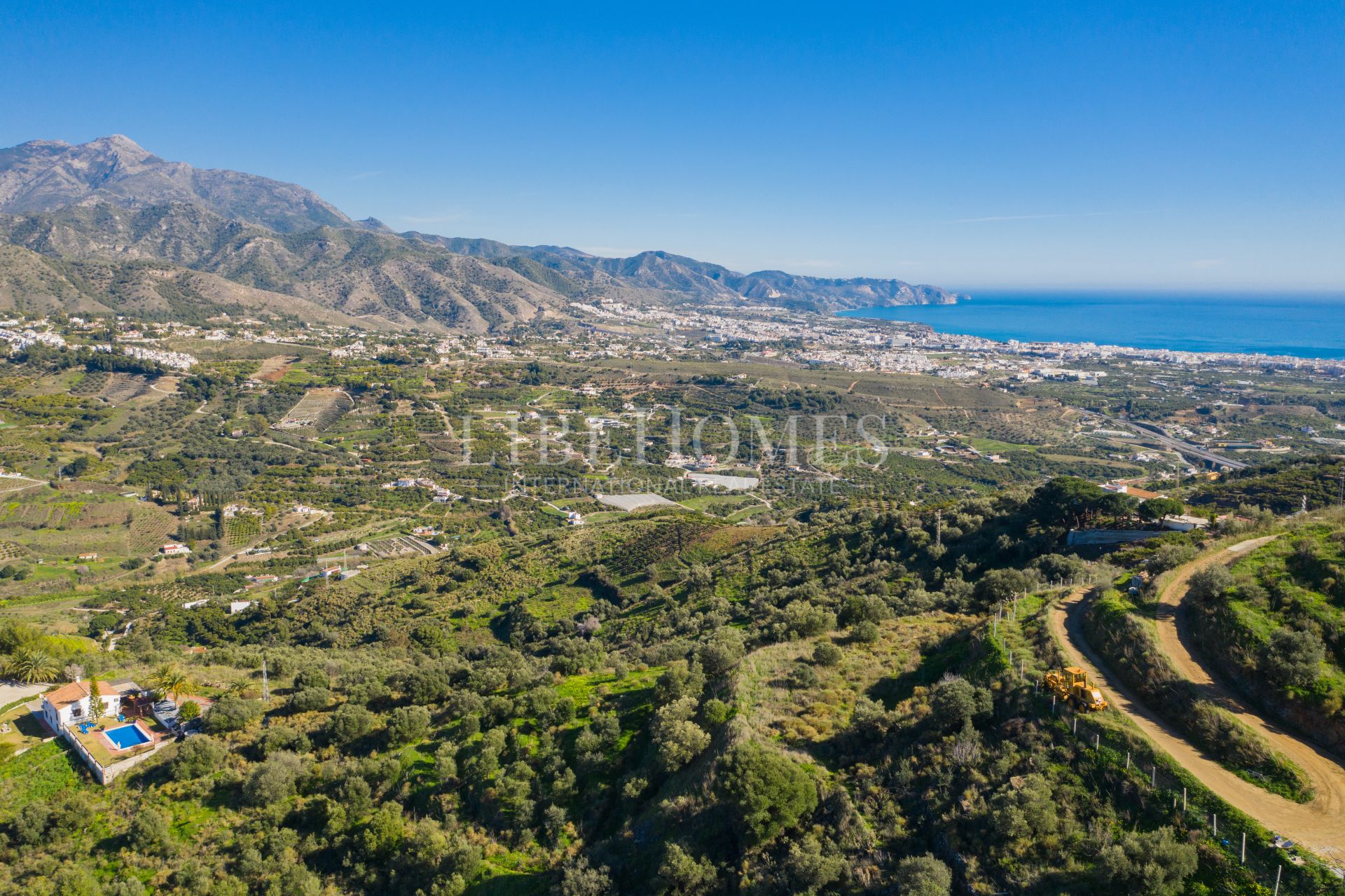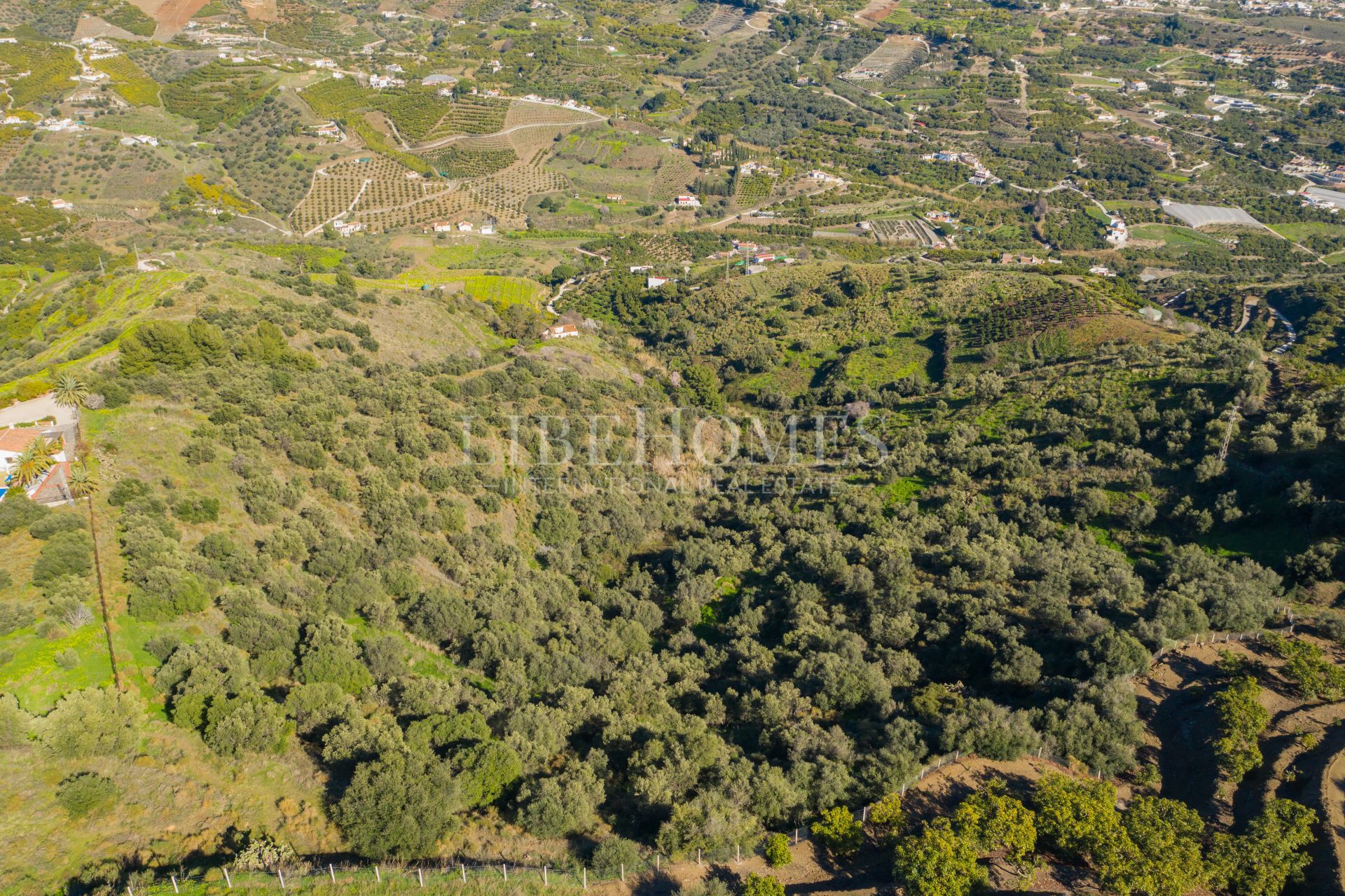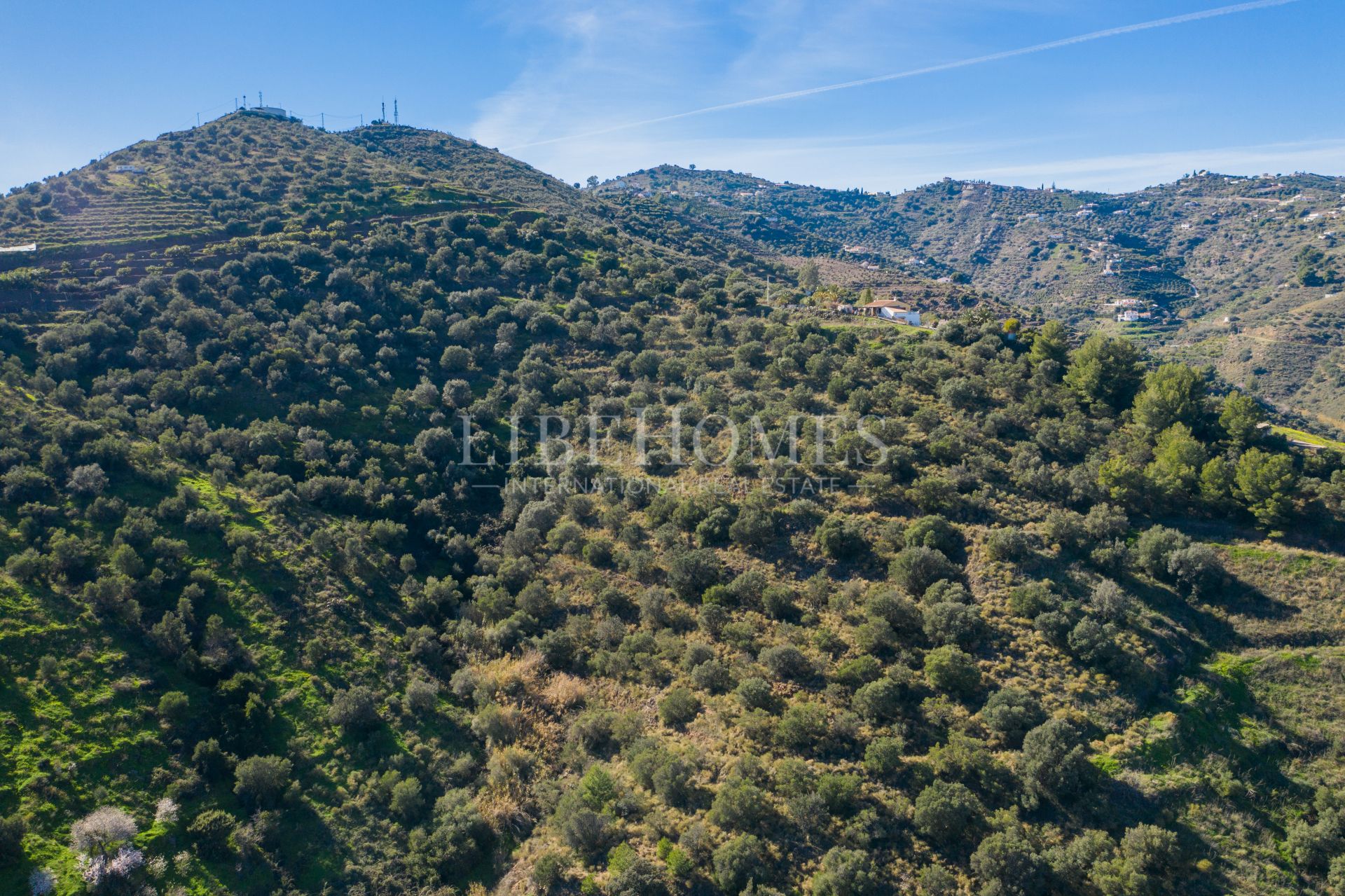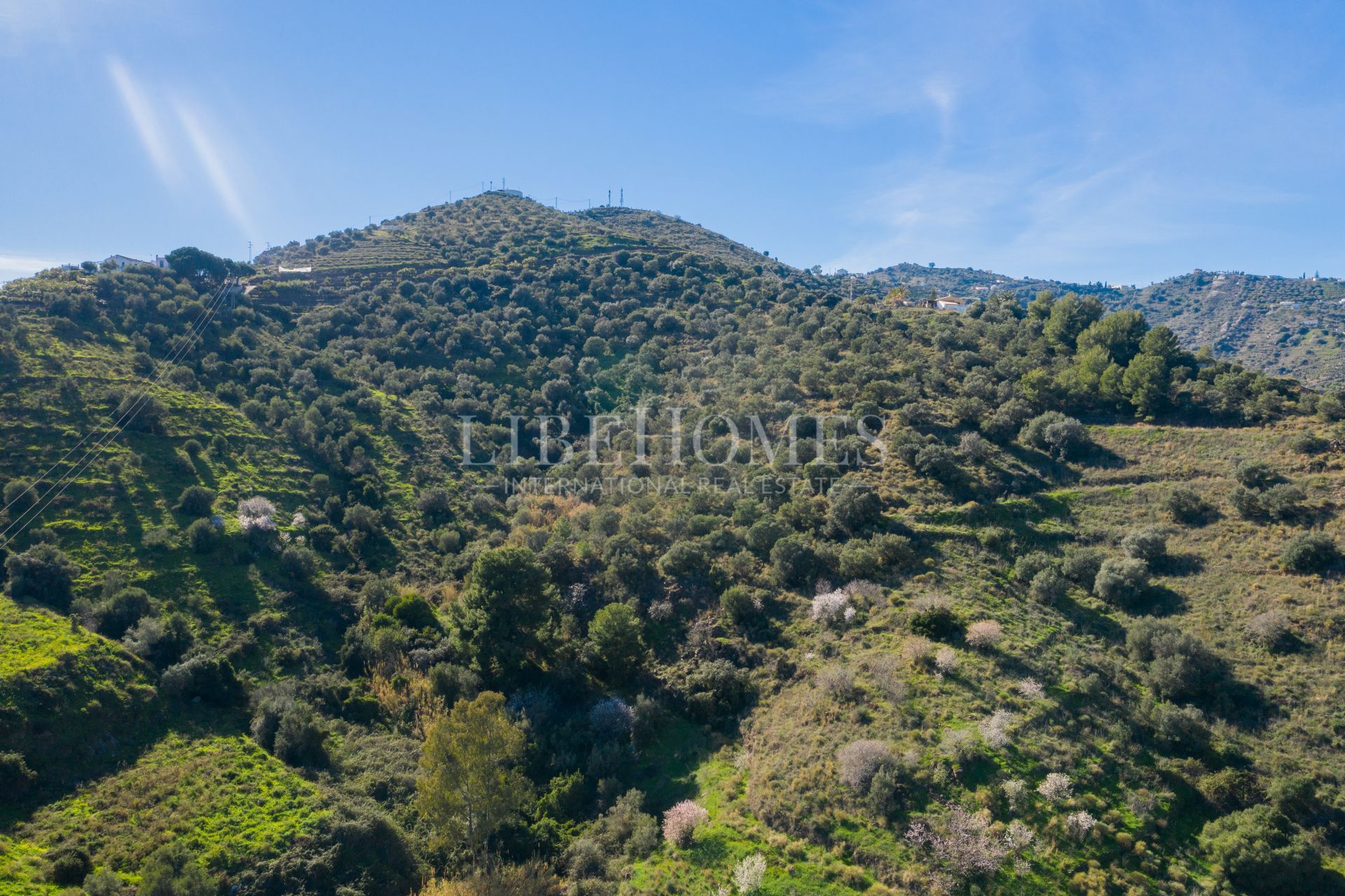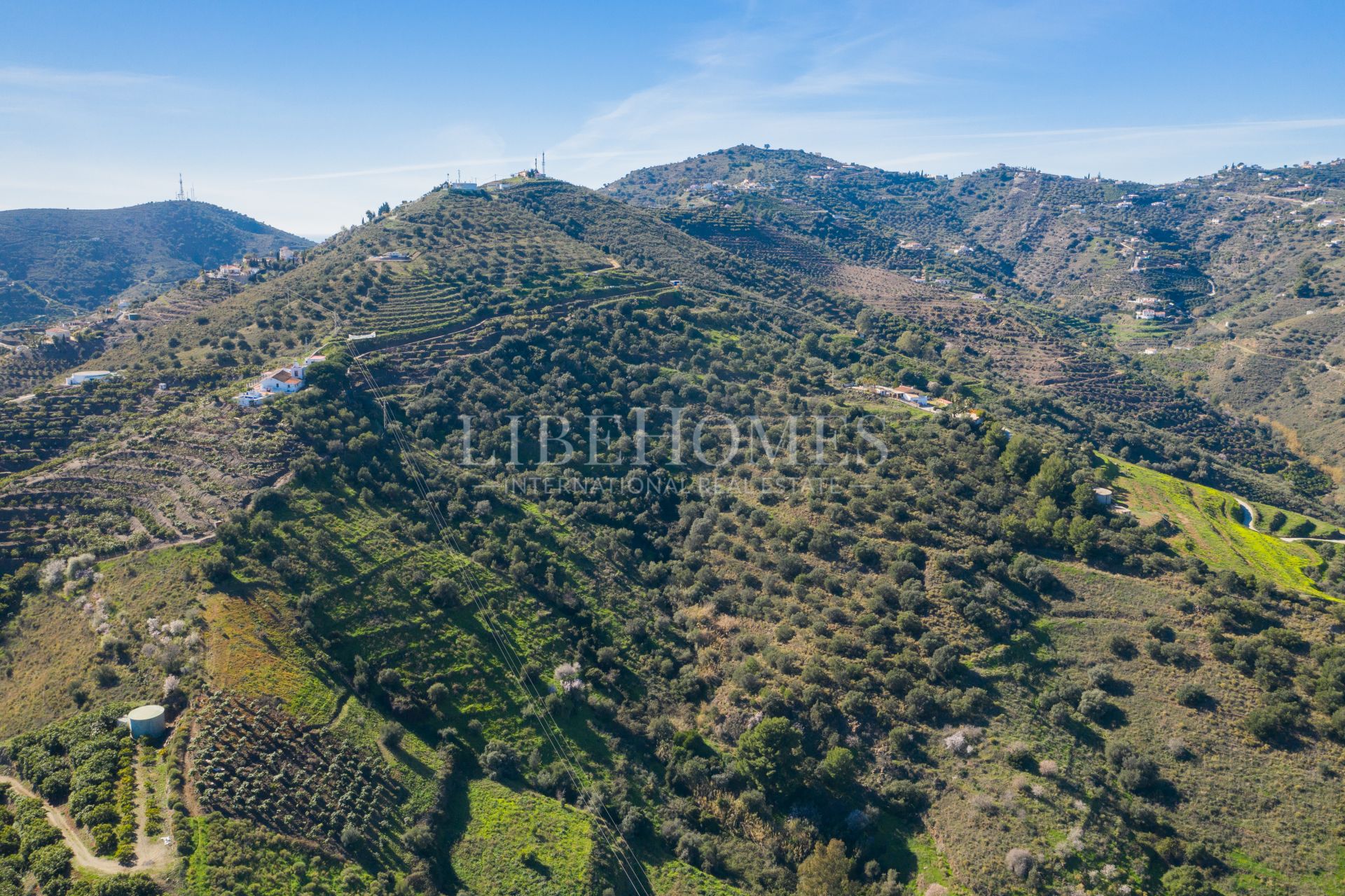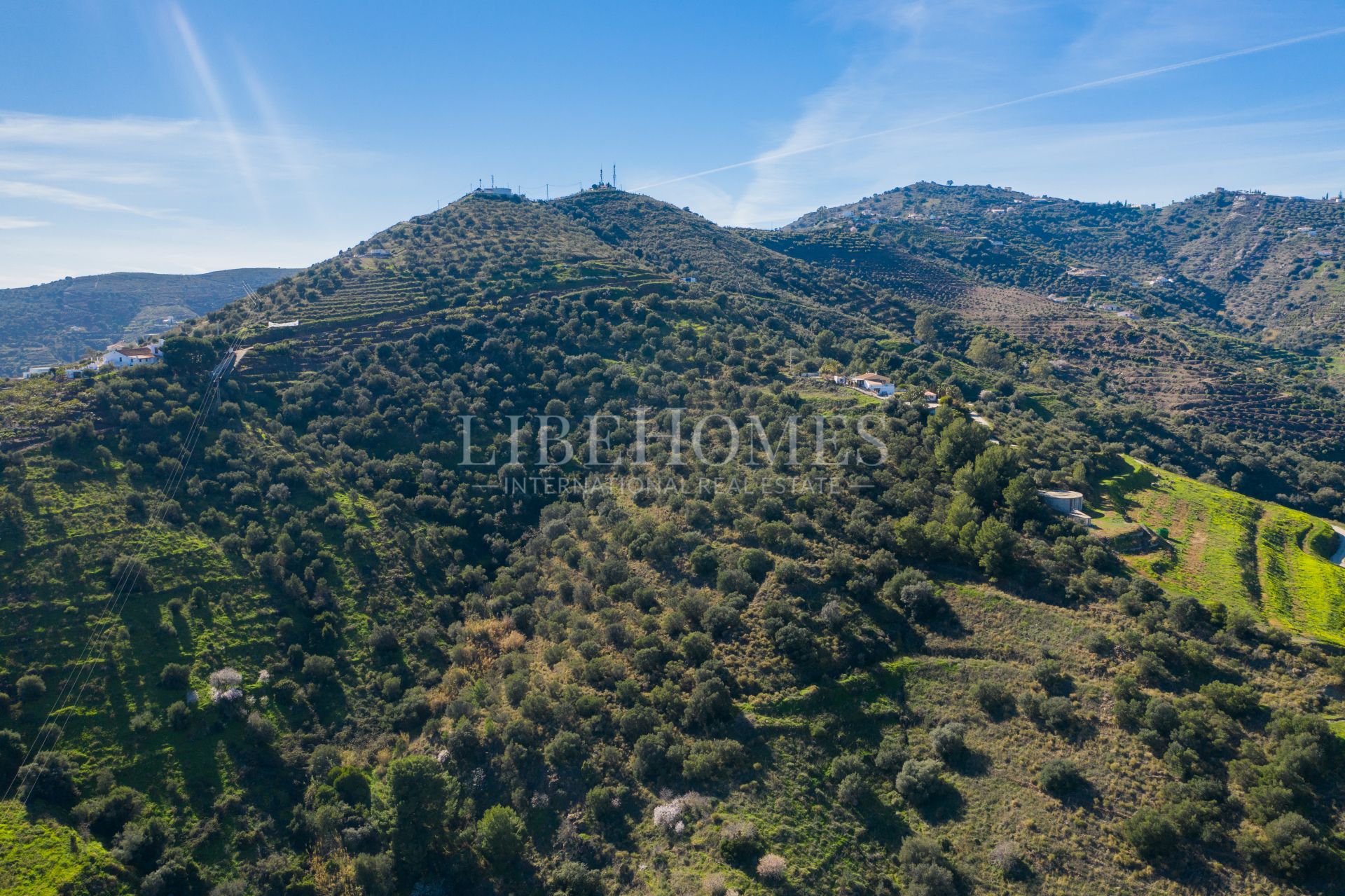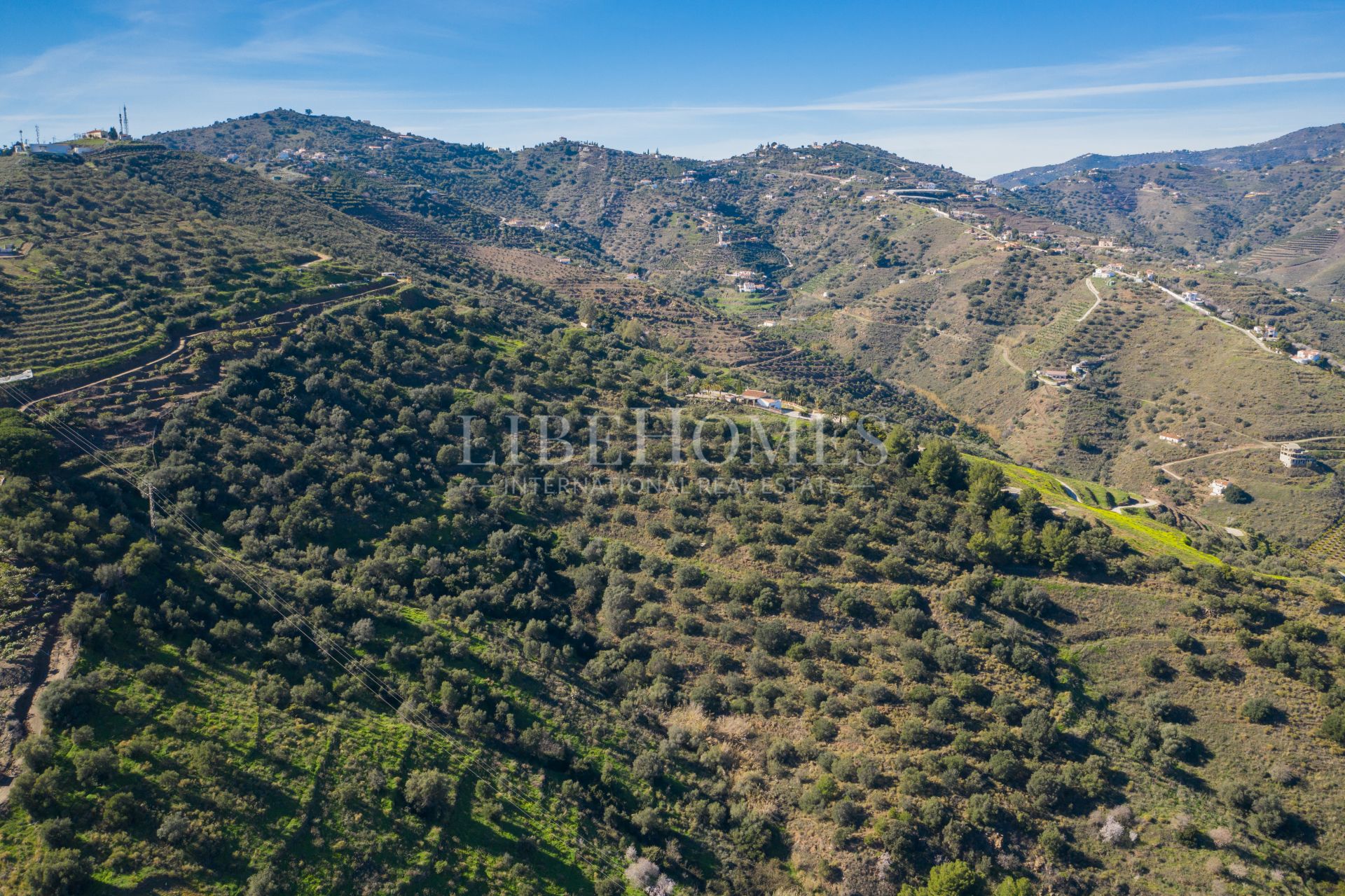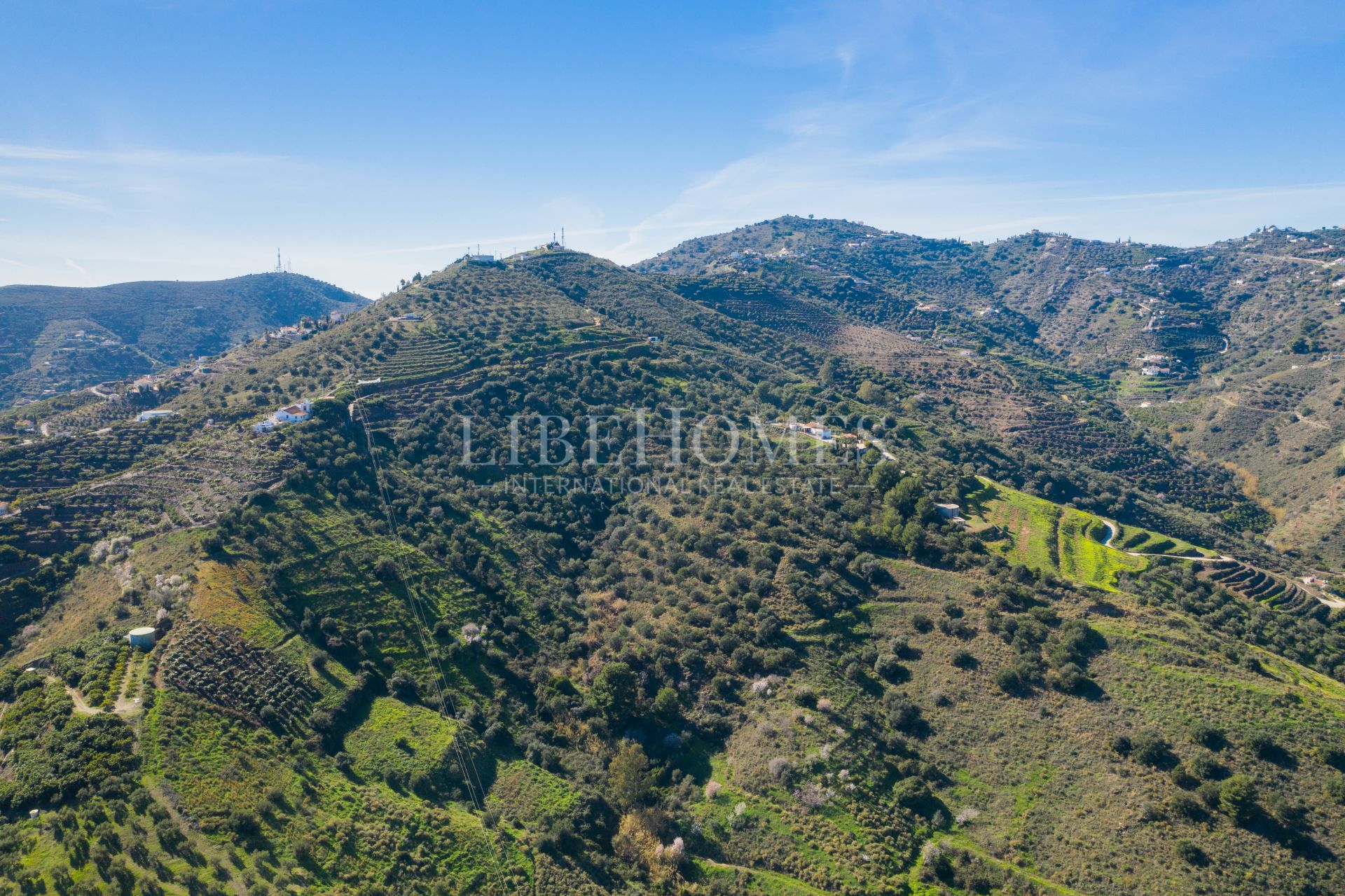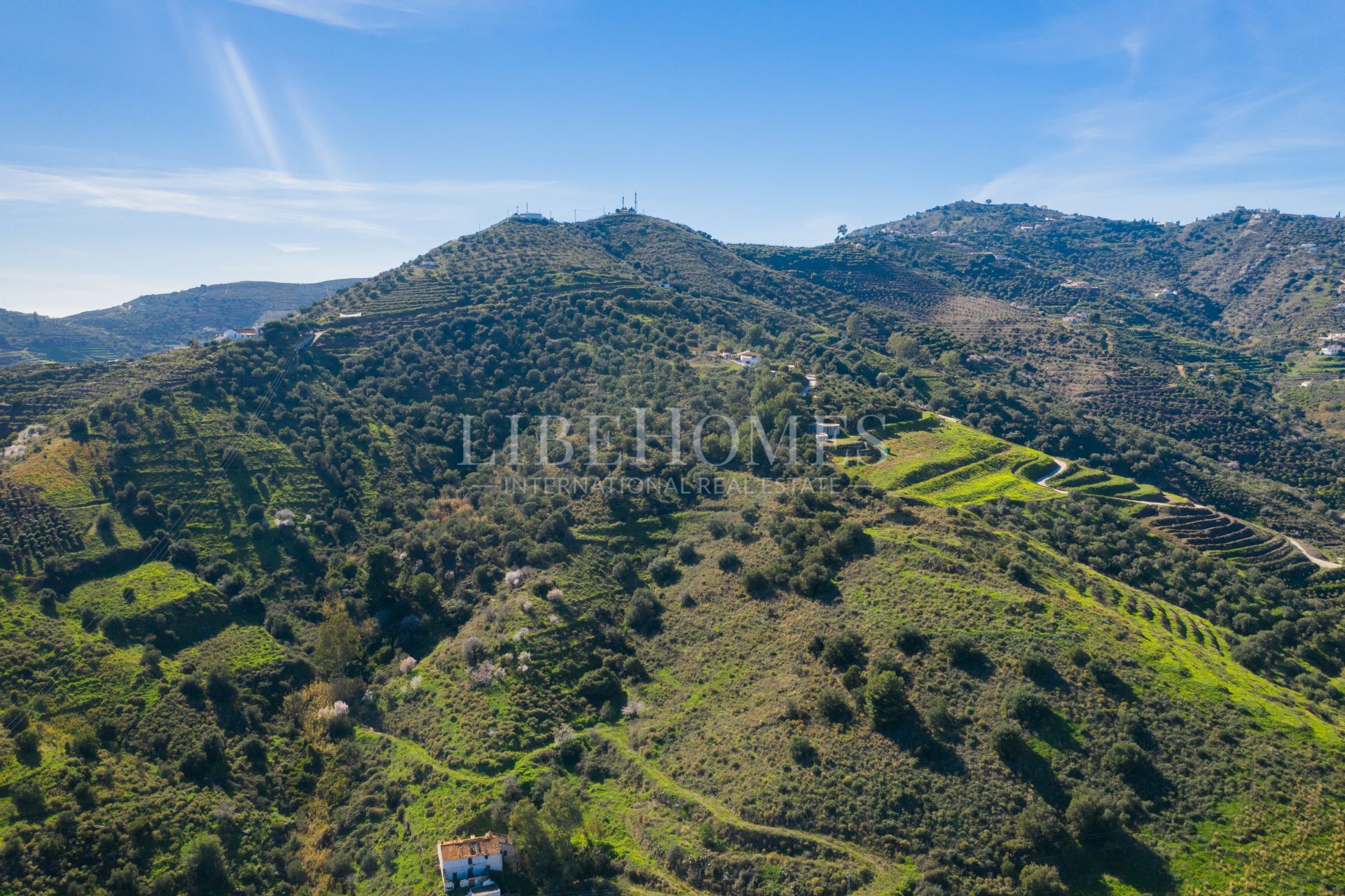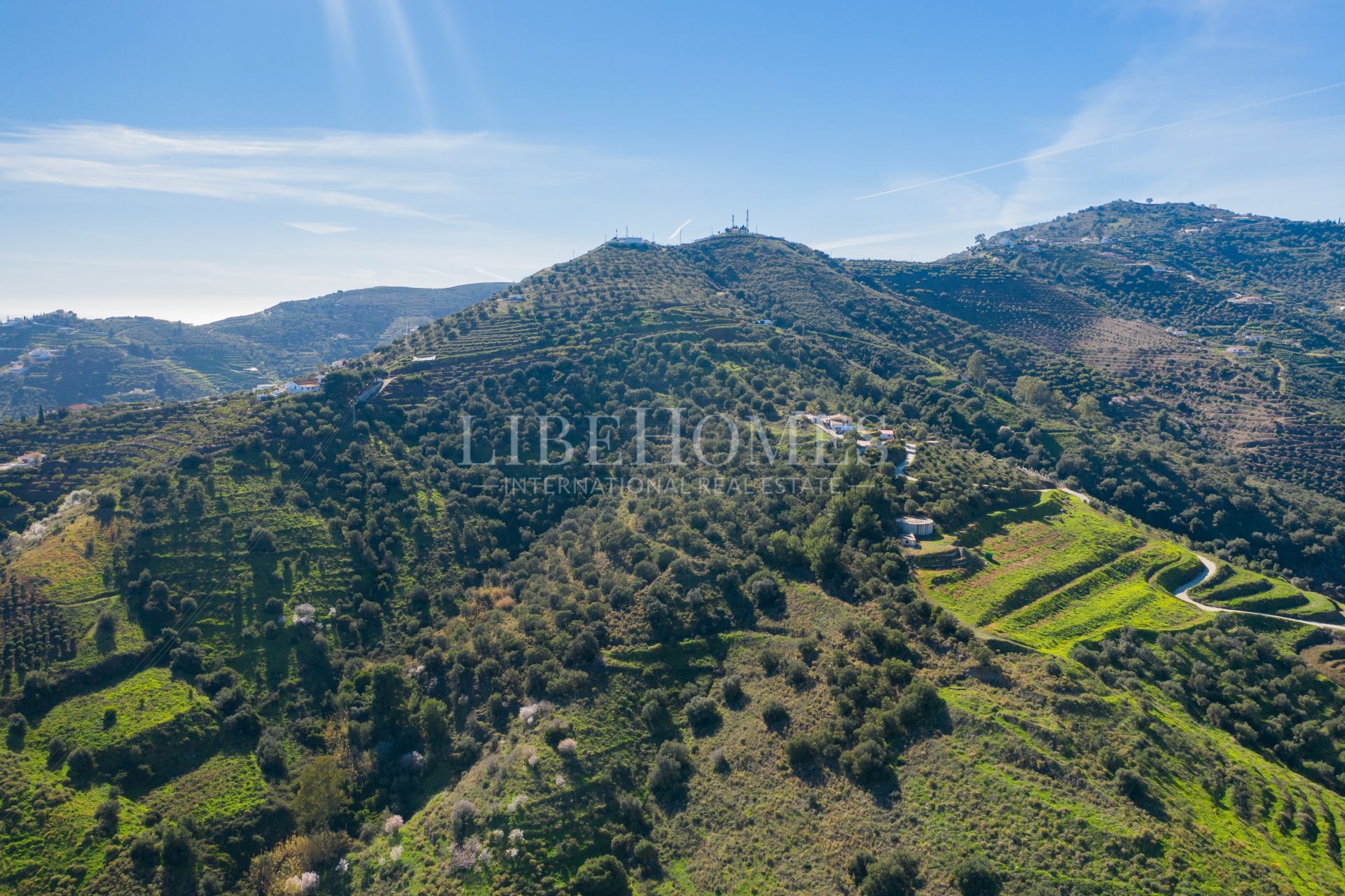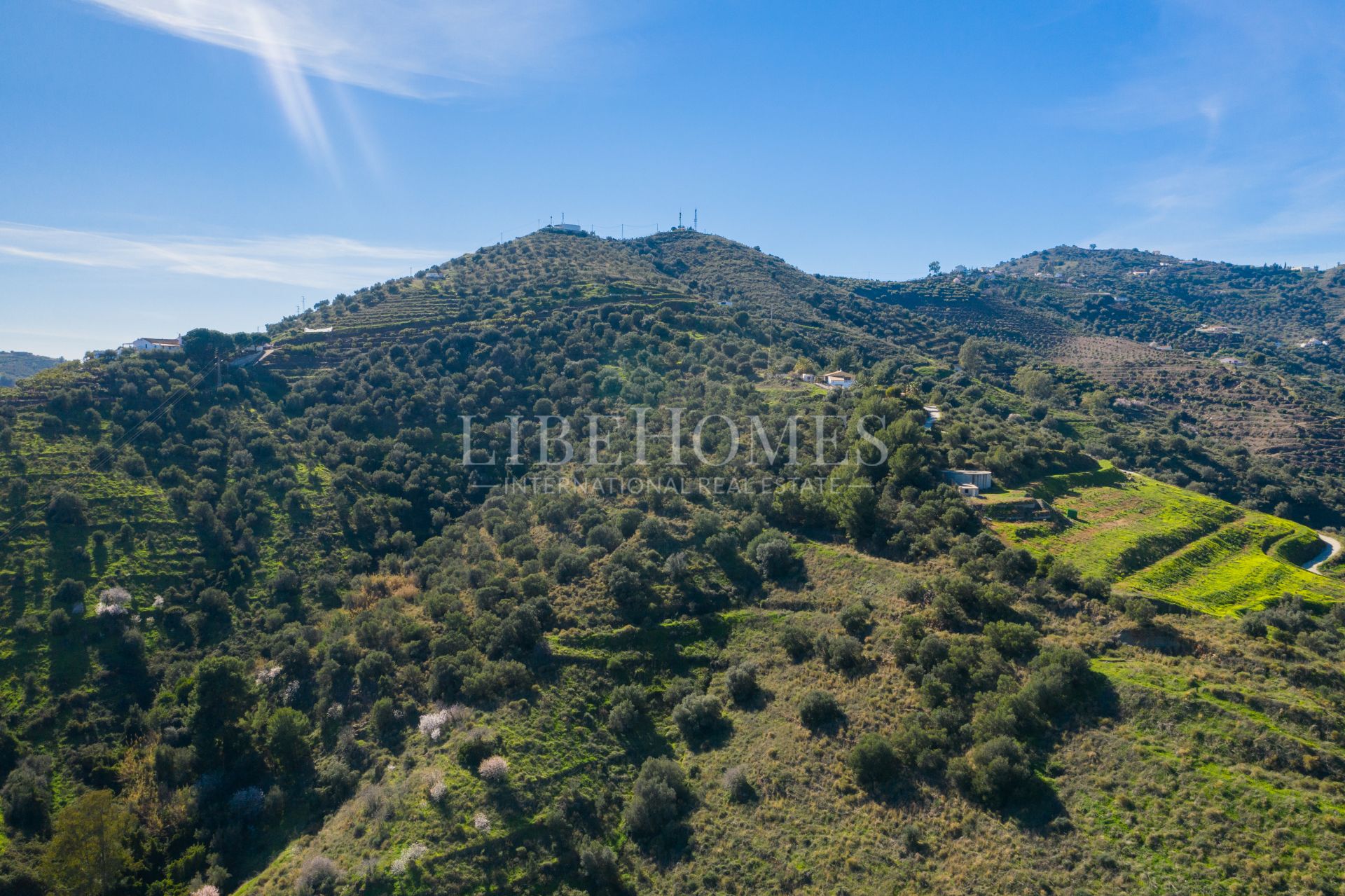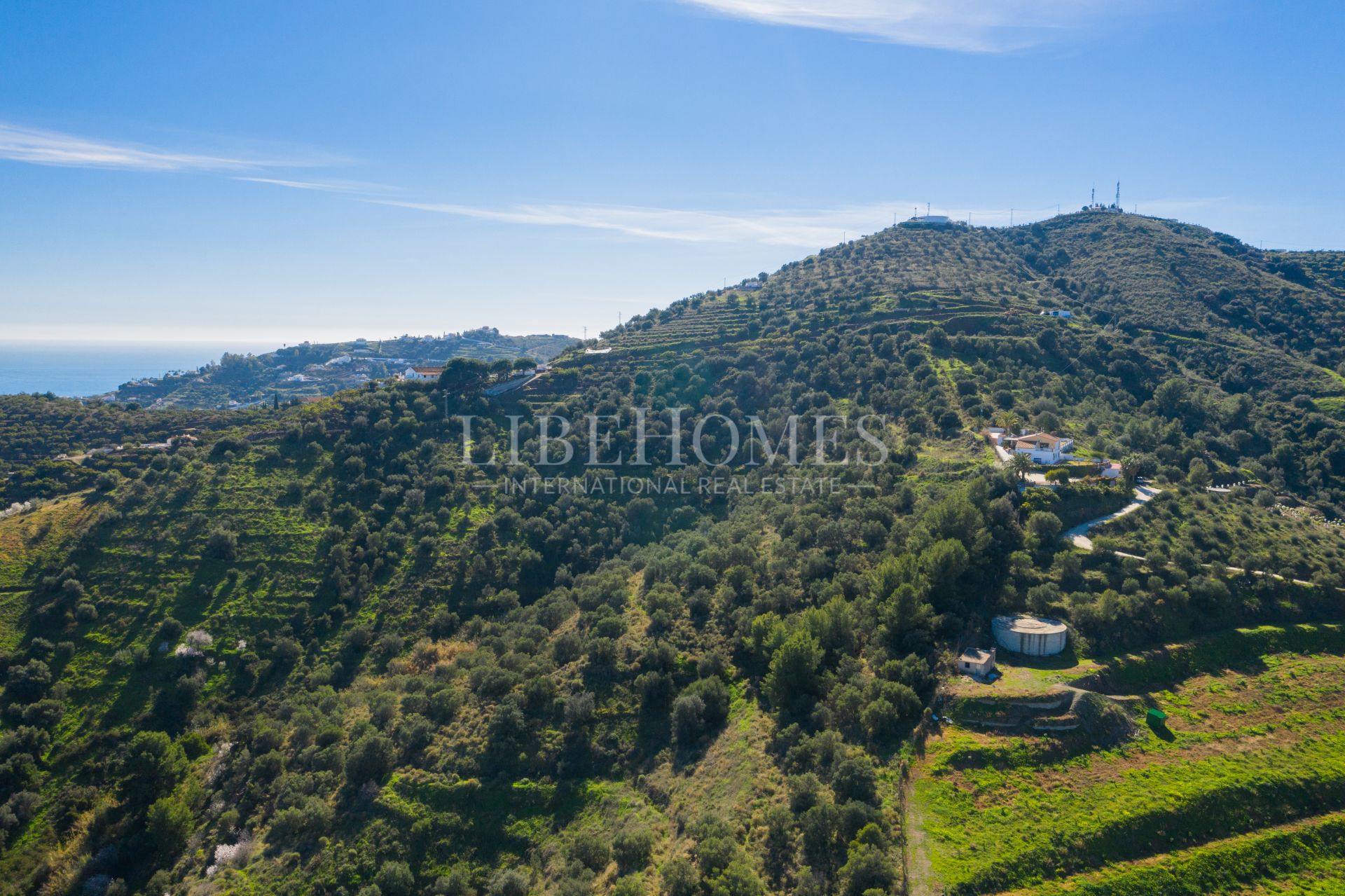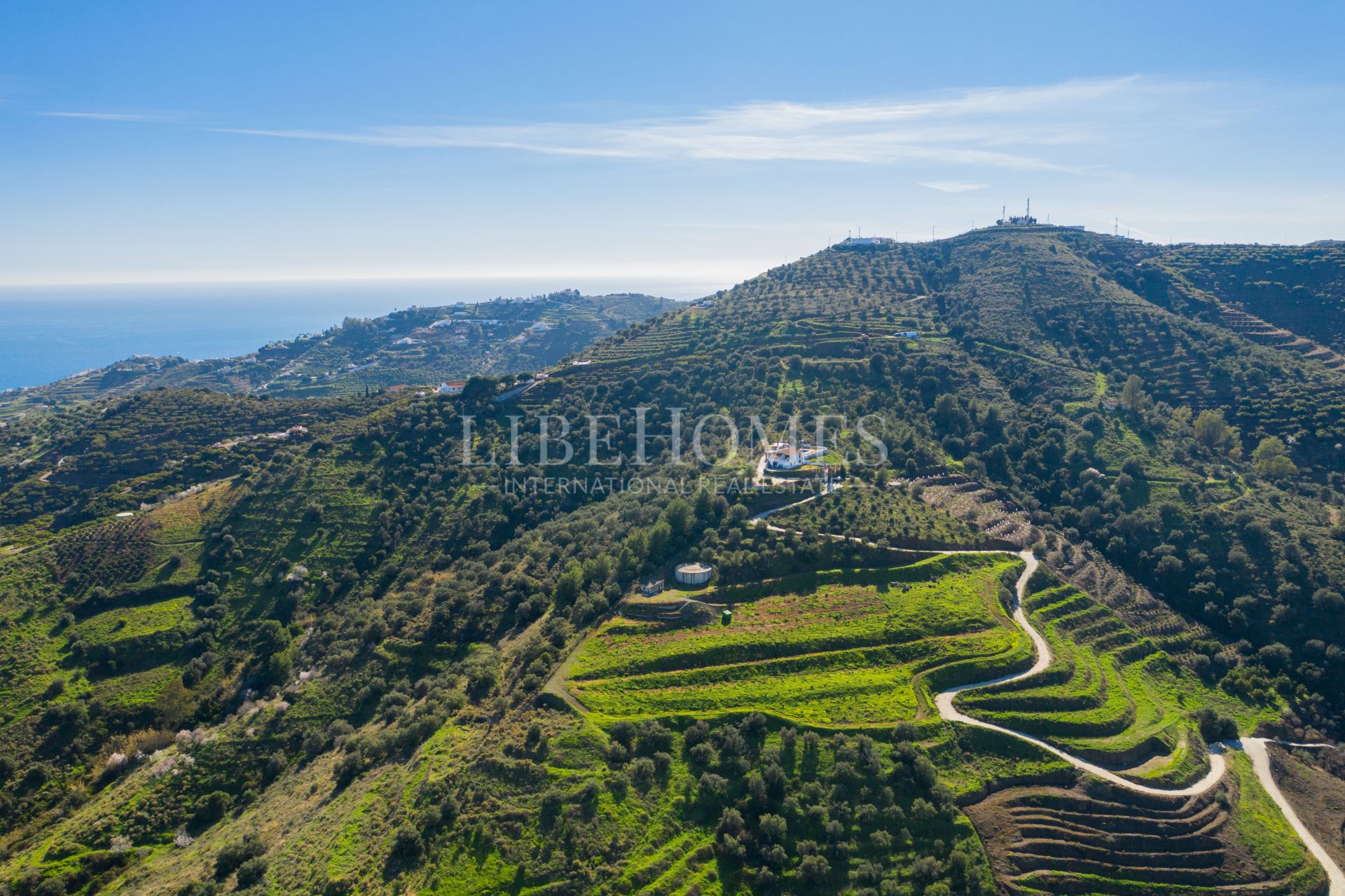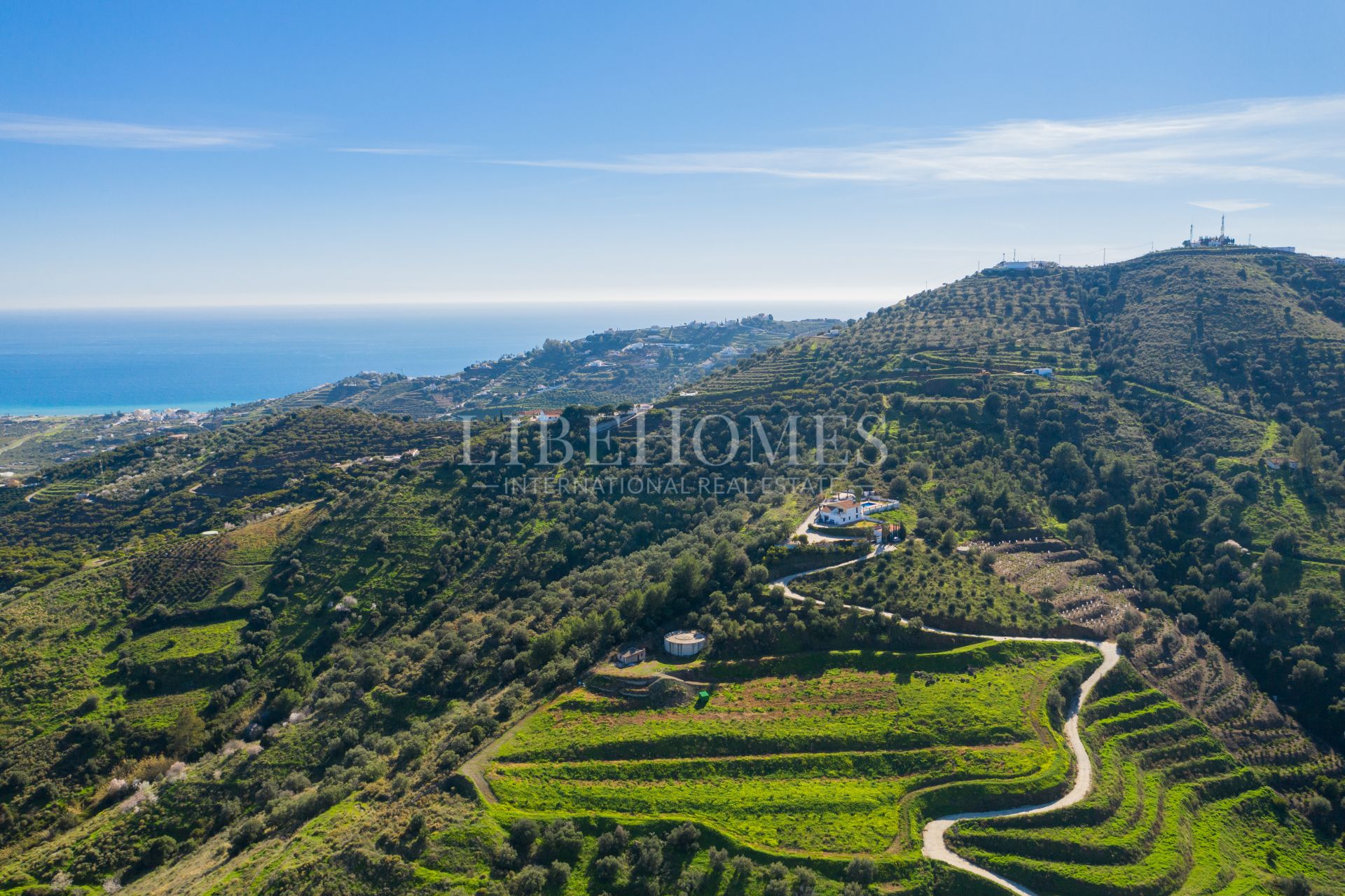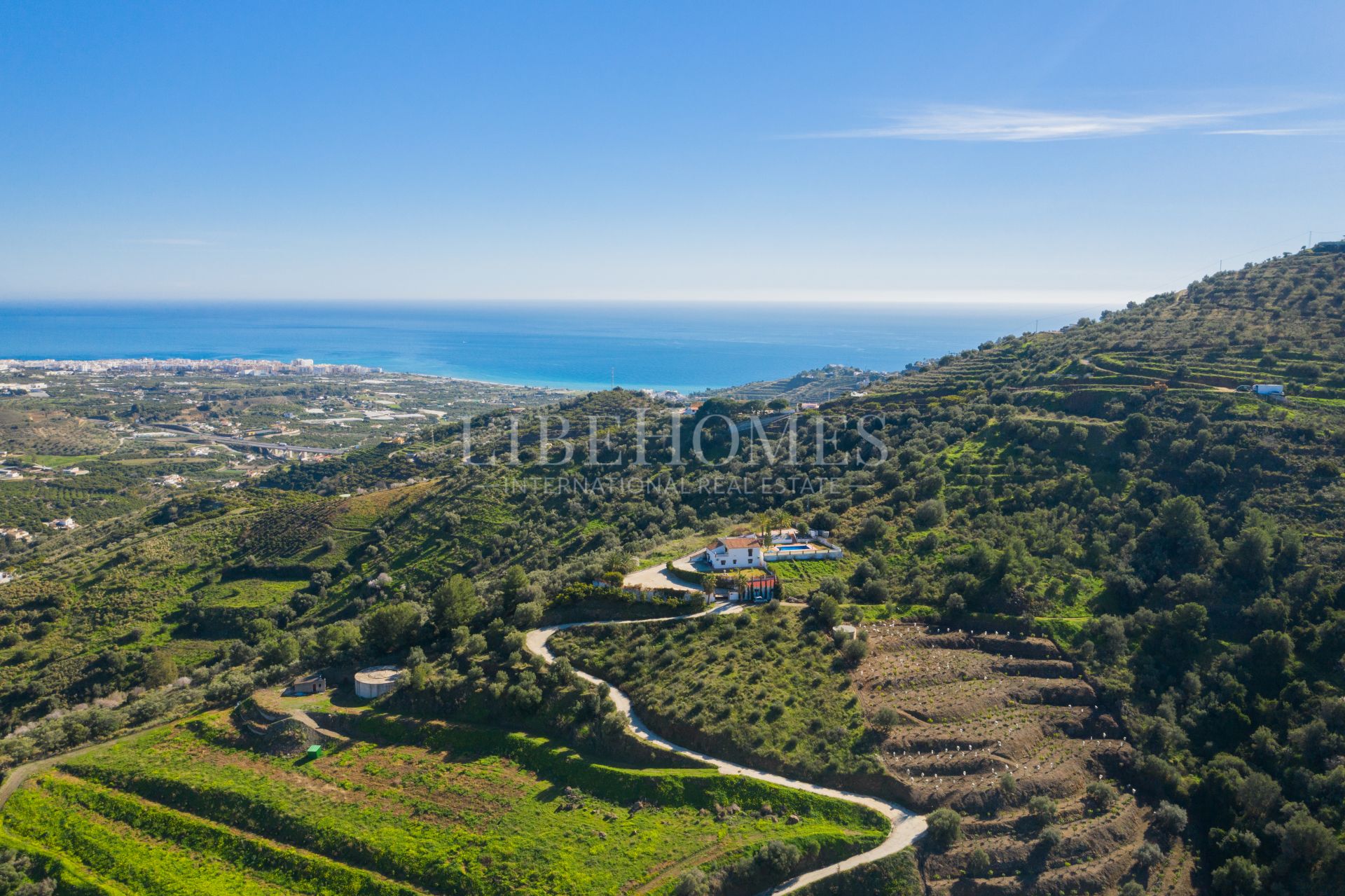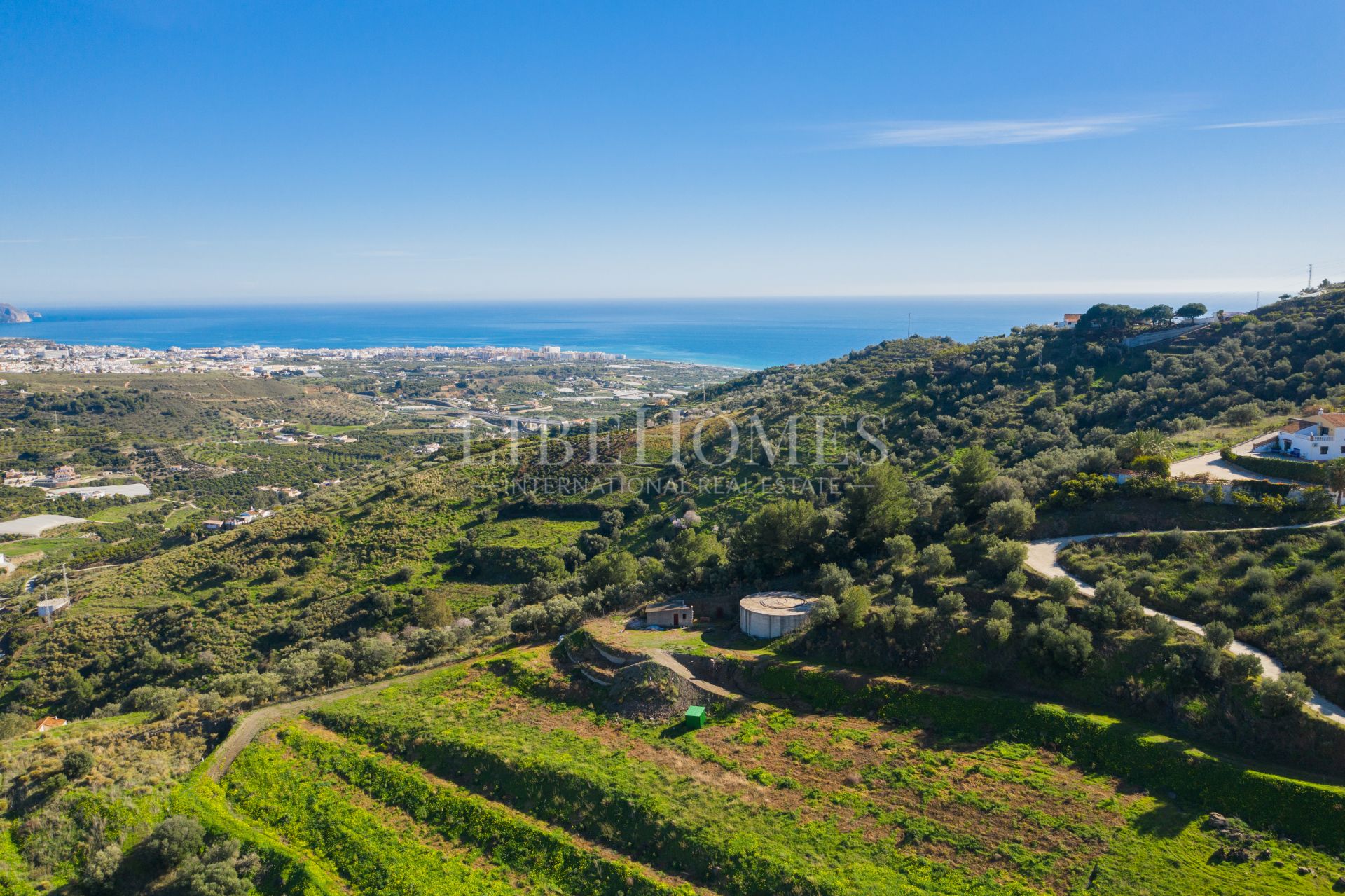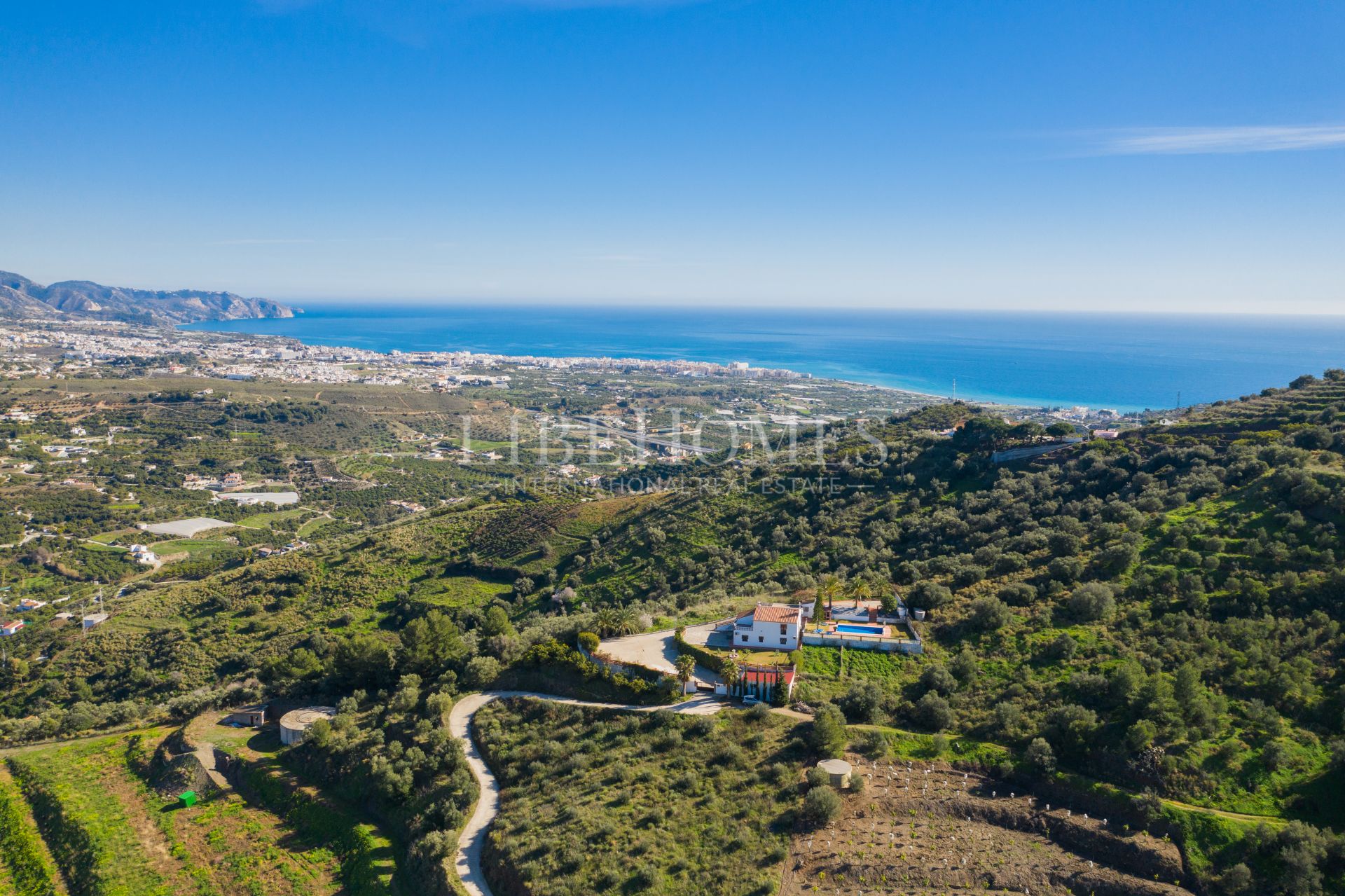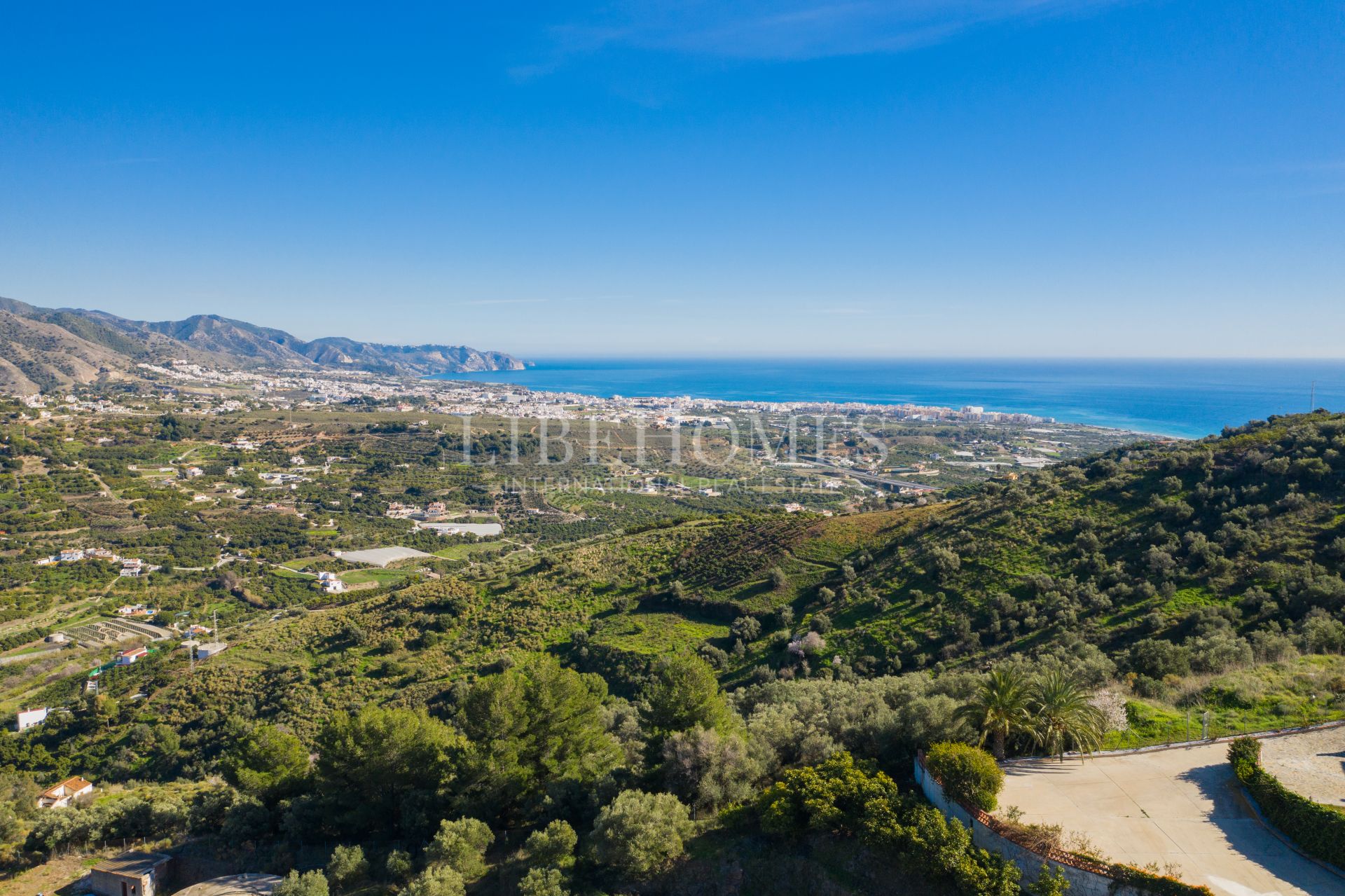 Property features
Close to town
Well
Mountainside
Sea view
Country view
Mountain view
Panoramic view
Close to sea / beach
Property in Torrox Costa, Torrox
Contact Form